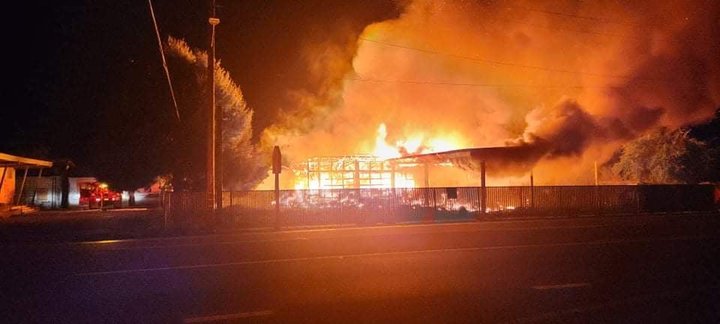 The old nonoperational gas station adjacent to the recently shuttered Green Valley Motel along Highway 101 in Orick was completely destroyed by fire last night.

Orick Volunteer Fire Department Assistant Chief Steven Baker told the Outpost that firefighters were able to prevent the flames from damaging the motel or a nearby house.
"The building that burned was in pretty poor shape," Baker said. "It's completely gone."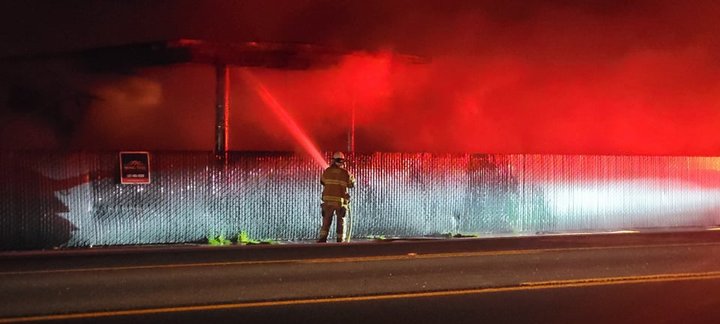 Firefighters responded to the scene shortly after 9 p.m. and shut down Highway 101 for about an hour in order to run a hose line across the roadway. Firefighters remained on scene performing mop-up duty until midnight.
The cause of the fire was unable to be determined. Additionally, Baker said that the gas station was decommissioned many years ago and that the fuel pumps didn't pose any further threat to firefighters.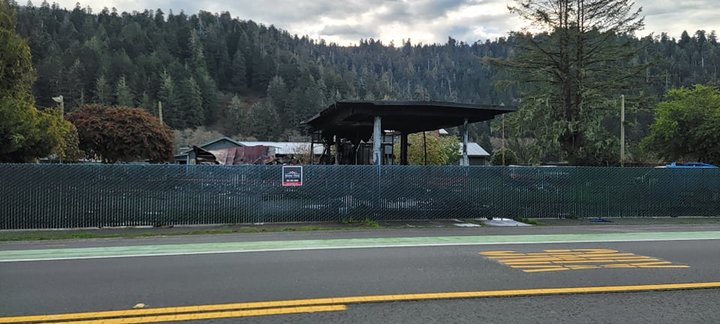 "It went up really quick," he said. "We were [fighting the fire] for about 10 minutes at most and more than half of the building was already engulfed."
The adjacent Green Valley Motel was ordered closed by the County of Humboldt in November after the building was deemed uninhabitable due to extremely poor living conditions.
An inspection conducted in September by the Humboldt County Code Enforcement Unit, Building Inspection and Department of Health and Human Services revealed numerous code violations. These violations reportedly included inadequate sanitation, structural and fire hazards, faulty weather protection, hazardous electrical work and mechanical equipment, inadequate heat supply, solid waste accumulation and infestations of rats, cockroaches and bedbugs.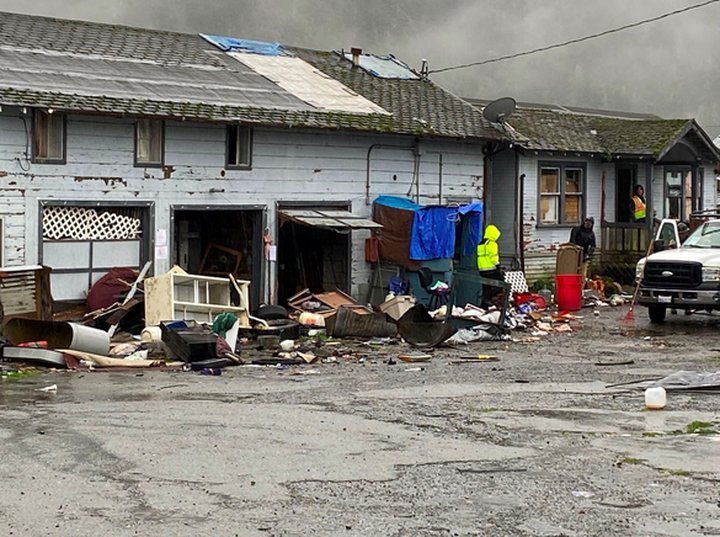 Multiple agencies responded to the fire last night to provide aid to the Orick Volunteer Fire Department, including Calfire, the Westhaven Volunteer Fire Department and the California Highway Patrol.