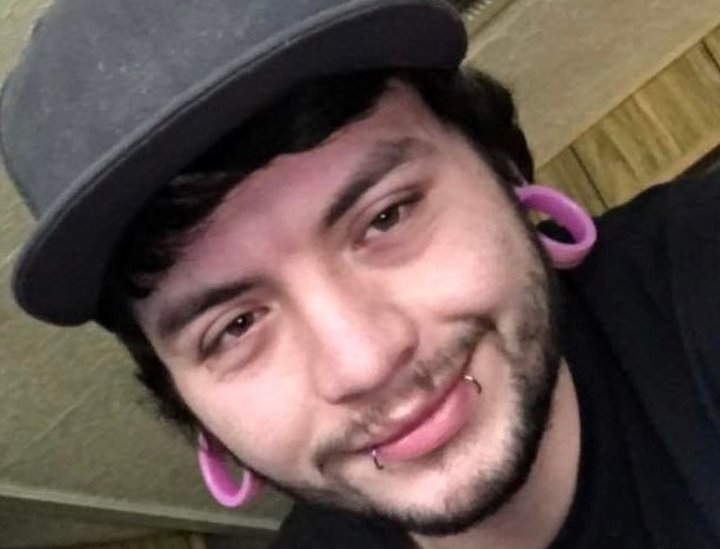 Kevin Carlos Rodriguez entered this world on November 7, 1991 to his parents Carlos and Kelly Rodriguez in Libby, Montana. He departed this life on Sunday night, December 26, 2021 in Willow Creek at the age of 30. Kevin's life ended suddenly; while working as a tow truck driver assisting a customer, when a random snow-covered tree fell. In an instant the world was forever changed for all who loved and knew Kevin.
Kevin and his siblings grew up in Butte, Montana. Kevin and his twin brother Kris were inseparable. Always together whether laughing or arguing; always side by side. Regardless of the fighting and name calling, there was no stronger bond than what they had. With older brother Jeremy and sister Jonna, a lot of the kids in Montana enjoyed "Folfing". Californians call it Disc Golf, but in Montana it's "Folfing." They all liked to play in the snow, shoot guns, and were your typical kids. Kevin had many friends in Butte: Tosha Ward, Brandon Belli, Cody Clarke, Travis Ceartin, and many others. Kevin graduated from Butte High School in 2011.
Kevin moved to Willow Creek in 2016 to be near his mother Kelly, brothers Jeremy and Kris, and several other family members. He wanted to make a better life for himself. When he met the love of his life, Cassidy Burchard, his new journey began. Together they created their own family, having Haisley Raelynn join them one year ago. Being a father changed Kevin's life instantly.
Kevin was a kind person, with a caring soul who became an amazing man and father. He briefly worked at the Pizza Factory, The Smoke Shop and Chevron before finding his niche at Buddy's. Kevin was charismatic, funny, and enjoyed the banter and camaraderie with the Buddy's tow family. Wearing his favorite color pink gauged lobes, with his mischievous smirk, Kevin would routinely negotiate with the other drivers, who'd take the next tow to the coast, so he could eat lunch at his favorite Mexican restaurant, or order his favorite cheeseburger. Kevin was a hard-working man, and really enjoyed being a tow truck driver. He cared about everyone, and "he was always helping somebody" whether on the job or off the clock. He liked to play video games, but most of all he valued spending time with his two greatest loves, Cassidy and Haisley. He was the happiest man, and father, with his big beautiful smile; there was no mistaking his love.
Kevin is survived by his dearest love, Cassidy Burchard, and their one-year old daughter Haisley Raelynn Rodriguez; his mother Kelly Rodriguez and her partner Bill Barber; his father Carlos Rodriguez; his older brother Jeremy Rodriguez and wife Destinie; his twin brother Kristopher Rodriguez, his younger sister Jonna Stuart and husband Rob, and several nieces and nephews. Also his uncles, Tony Allen and Phillip Allen; his aunt Tracy Allen and her son Scott Street; and many cousins.
Kevin was preceded in death by his maternal grandmother April Parvi, and his uncle Paul Allen.
At noon on Sunday, February 6, 2022, Buddy's Auto Center is coordinating a Tow Truck procession to honor our hero, Kevin Carlos Rodriguez. The procession will conclude at the Trinity Valley Elementary School.
At 2 p.m. on Sunday, February 6, 2022, family and friends are invited to attend a Celebration of Life in the Trinity Valley Elementary School gymnasium, 730 Hwy. 96, in Willow Creek. A reception will follow at The Detail Shop, 135 Mayfair Street, Willow Creek. And yes, the menu includes cheeseburgers.
Kevin will be truly missed and never forgotten. His memories will live on through his daughter Haisley, hearing all the stories. We love you Kevin.
Contributions can be made to the Haisley Raelynn Rodriguez youth account, at Coast Central Credit Union.
###
The obituary above was submitted on behalf of Kevin Rodriguez's loved ones. The Lost Coast Outpost runs obituaries of Humboldt County residents at no charge. See guidelines here.