Press release from the Humboldt County Sheriff's Office: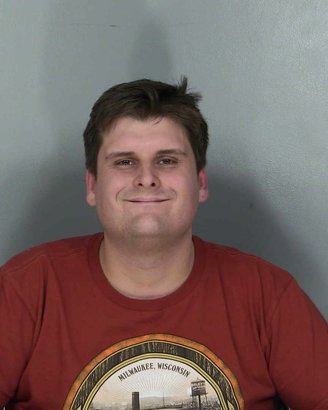 On Jan. 26, 2022, at about 8:37 p.m., a Humboldt County Sheriff's deputy on patrol in the Eureka area observed a motorcycle traveling on 5th Street at a high rate of speed.

When the deputy attempted to conduct a traffic stop on the motorcycle, the driver failed to yield and a pursuit ensued. The deputy pursued the motorcycle for approximately one-half mile onto 13th street, where the driver eventually yielded.

The driver of the motorcycle, identified as 26-year-old Nathaniel Shane Murner, was taken into custody without incident following the deputy's investigation.

Murner was booked into the Humboldt County Correctional Facility on charges of evading a peace officer (VC 2800.1(a)), driving without a license (VC 12500(b)), driving under the influence of alcohol (VC 23152(A)), driving with a suspended license – prior conviction (VC 14601.2(A)) and violation of probation (PC 1203.2(A)(2)).

Anyone with information about this case or related criminal activity is encouraged to call the Humboldt County Sheriff's Office at (707) 445-7251 or the Sheriff's Office Crime Tip line at (707) 268-2539.