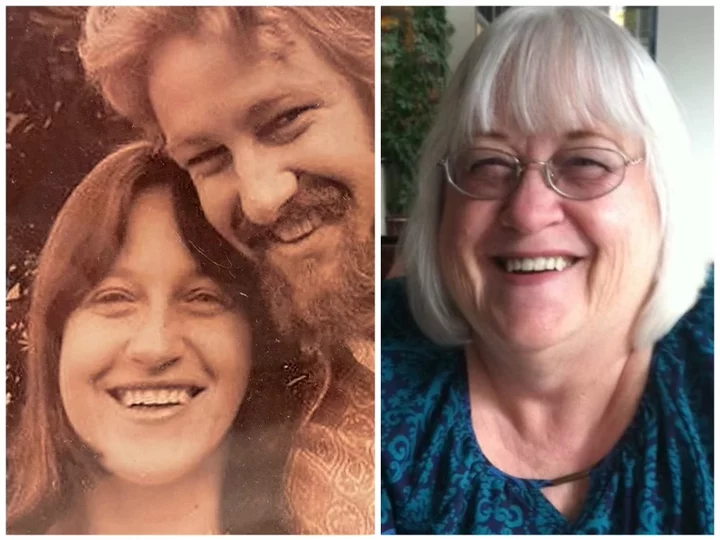 Linda was born in Berkeley in 1949 and passed away on June 29, 2022. She leaves behind two brothers, two children, their partners, and two grandchildren, as well as countless others who will mourn this loss.
Linda, affectionately known as Billie by her husband, was brought up in the Bay Area and called California home until she and her husband Ed moved to Spokane, Washington in 1979 to raise their daughter, Carrie and son, Eli near her parents and younger brother Steve.
Regarded as a leader and devotee of memos, Linda held the title of Division Supervisor for Washington State Department of Social and Health Services until her retirement in 2008. Having begun her career around 1972 at various agencies around the Bay Area, she worked for 38 years as a social worker. While Linda did loath the commute to downtown from the Valley - especially in ice! - she deeply cared for many of her employees, forming several life long friendships along the way.
A prolific reader, Linda turned both of her children into bookworms. While she enjoyed cooking much more than the resulting messy kitchen, she loved learning new, fun recipes from her chef cousin Jim. Most of all, she provided her family with a safe, stable and loving home.
Following her husband Ed's passing in 2007, she began wintering in Arcata, CA to spend more time with her daughter and other family - among them her big brother Don and his wife Ann, who always made her feel loved, protected, and cared for. While COVID made her a year-round resident of Arcata in 2020, thankfully she'd already moved into the cozy cottage behind her daughter Carrie's house where they shared many cups of tea while chatting and looking out at the garden.
Always a passionate Democrat and social worker at heart, Linda believed in equal opportunity for everyone and donated generously in support of social justice and human rights. She also donated to GoFundMe pages of people who needed help, especially any cause involving a child in need. That's just the way she was. She cared.
Last November Linda fell ill as a natural progression of several preexisting conditions and although the road from then to now has been difficult, she passed away peacefully with her daughter and other family by her side, knowing she was well loved. She had a wonderful laugh, sparkling crystal blue eyes, and a gentle way in the world. She will be so missed.
We'd like to thank Hospice of Humboldt for supporting us along the way.
In lieu of flowers, we ask that donations be made to any of the following organizations that she supported:
Shriner's Hospital
St Jude Children's Hospital
Labeled & Loved
Written by her children,
Carrie and Eli Greenlaw
###
The obituary above was submitted by Linda Greenlaw's loved ones. The Lost Coast Outpost runs obituaries of Humboldt County residents at no charge. See guidelines here. Email news@lostcoastoutpost.com.