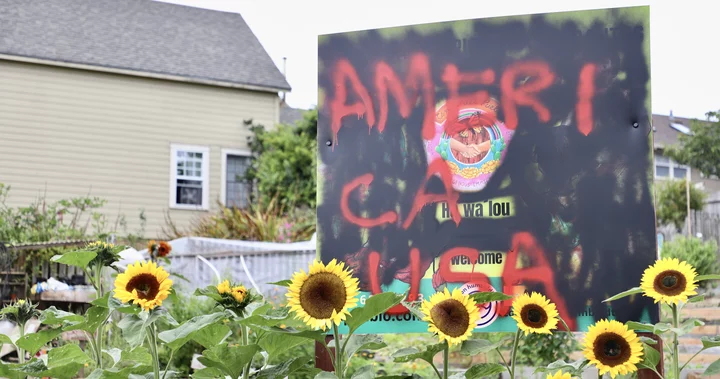 Following the recent distribution of antisemitic flyers around Arcata and other parts of Humboldt, the Arcata City Council responded by reading a statement against hate speech during its Wednesday night meeting. Mere hours later, another hateful act was carried out at the Jardin Santuario (Sanctuary Garden) on the corner of 11th and F streets, just down the street from Arcata City Hall.
On Thursday morning members of Centro Del Pueblo — a community organization dedicated to the empowerment of the immigrant indigenous population in Humboldt and one of the organizations that runs the community garden — discovered that someone had spray painted over the Centro Del Pueblo sign in the garden, with the words "America USA." The sign had also largely been covered with black spray paint, blocking out most of the imagery on the sign, leaving only the Centro Del Pueblo symbol in the center and the words "Ha´wa´lou" and "welcome" uncovered.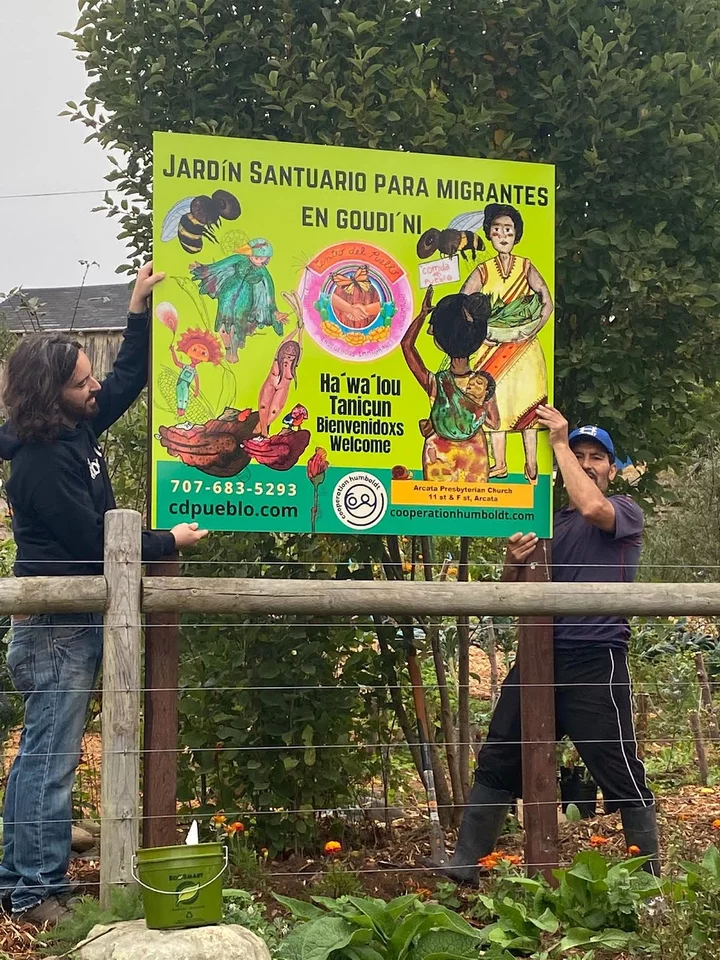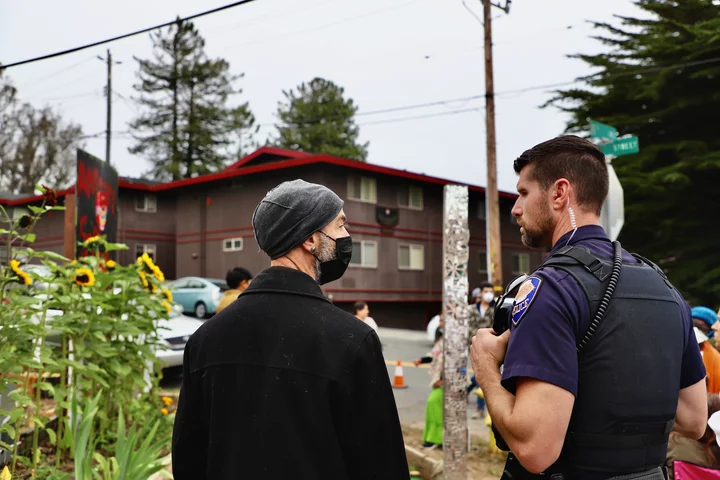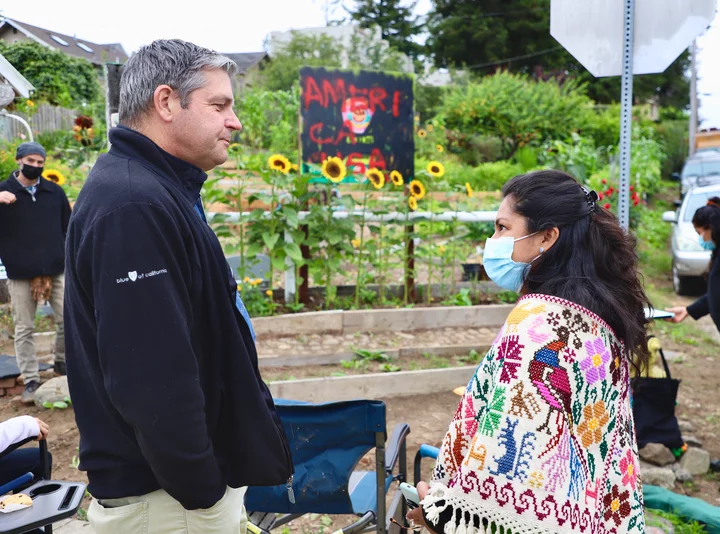 In response to the vandalism, Centro del Pueblo announced plans to host a vigil to support immigrants and oppose hate in all its forms. The vigil will begin tonight at 6 p.m. and continue through Friday, July 22.
"Community members are invited to visit the garden and bring flowers and notes of support, light a candle, and share in the peace that the garden provides," Centro del Pueblo posted to Instagram Wednesday afternoon. "The defaced sign will be left up during this time so that all can witness this act firsthand."
Cooperation Humboldt issued the following release about the incident:
The Jardin Santuario (Sanctuary Garden) at the corner of 11th and F Streets in Arcata is the latest target in a wave of increasing hate speech and hate crimes in our community. Sometime during the night of Wednesday, July 20th, vandals defaced the Jardin's welcome sign, spray painting it black with the words 'AMERICA USA' in red.

The defacement of the Jardin's welcome sign is not only a crime, it also sends a threatening message to valued members of our community. Centro del Pueblo, Cooperation Humboldt and the Eureka NAACP stand united in staunch defense of our Indigenous immigrant neighbors and demand that the perpetrator of this crime be brought to light to face the consequences of their actions. We urge anyone with knowledge of this crime to contact the Arcata Police Department, which is investigating this vandalism as a hate crime.

A vigil to support immigrants – and oppose hate in all its forms – will begin this evening at 6:00 and continue through tomorrow (Friday, July 22). Community members are invited to visit the garden and bring flowers and notes of support, light a candle, and share in the peace that the garden provides. The defaced sign will be left up during this time so that all can witness this act firsthand.

Those who wish to demonstrate meaningful solidarity over the longer term are invited to volunteer at the Jardin on Wednesdays from 3:00-6:00 and Saturdays from 10:00-noon. All are welcome.

In Solidarity,
Cooperation Humboldt