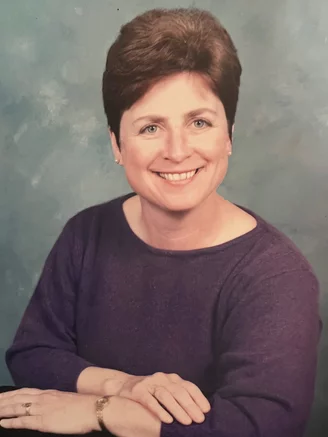 Lynne Mary Renner
August 22, 1947-May 17, 2022
… born to Jim and Marion McCarthy in Providence, Rhode Island. The oldest of four sisters, as a child she was a firecracker, often enrolling her sisters in her shenanigans. One of her more famous stories was that she got tired of always having to trim the hedge at her house, so imagine the family's surprise upon returning home to find she had just chopped the whole thing down. She wrote poetry, and starting at the age of 10 had several of her poems published in the newspaper.
After moving with her family to Oakland, she went to nursing school. Working at Oakland Hospital she met Terry Riley. After marrying in 1971, they made their way to Humboldt Co, settling in Petrolia. After daughter Megan and son Tom were born she went back to work, eventually making her way to Redwood Memorial Hospital, where she worked for 30-plus years until her retirement.
Mom's combination of smarts, dynamic personality and sense of humor endeared her to her patients, friends, colleagues, but most of all family. You could hear her bopping along in her Honda a mile away with the music up, dancing in the living room or at a party. We all have a love for a wide array of music because of her.
She had always loved adventures, backpacking, and camping trips. No matter how busy she was, she made sure we took little vacations, day trips around Humboldt, breakfast and dinner out.
She and Gary married in 1992, if you know you know. He made her laugh and encouraged her in so many ways. They enjoyed many adventures together, going out to eat was their favorite, they were regulars at Parlatos's, The Ivanhoe, Poppa Joe's, Pepper's and of course her favorite afternoon spot, The Brewery. When unfortunately mom's Alzheimer's started, Gary was by her side and supportive the whole way. He kept her at home being her primary caregiver until his cancer made it impossible to do so. It broke his heart when he had to make that decision. During those years, her good friend Patti McKnight and Penni provided lots of entertaining and sympathetic care.
Luckily she was able to get into Sequoia Springs Memory Care unit, where they took the best care of her. Honestly like a second family, especially when Covid hit and we couldn't go to see her. Sherri, Hope, Mo, Adalena, Nicole and many others, you all are just the best.
Lynne is survived by her daughter, Megan Riley, and son, Tom Riley (Melissa), step-daughters Patti Prior (Chris) and Penni Richardson, grandchildren Jakob, Aidan, Parker, Paden, Chase, Cade, and Delaina. Sister Judy Fredrickson.
Special thank you to the wonderful people at Hospice, you can't possibly know how hard this will be to go through, until you do, and they were there providing support and care from beginning to end.
A celebration of her life will be held at the Eel River Brewery on Sunday, July 31, from 3:30-5 p.m.. Please join us for some appetizers and drinks. Stories and memories are encouraged.
###
The obituary above was submitted by Lynne Renner's loved ones. The Lost Coast Outpost runs obituaries of Humboldt County residents at no charge. See guidelines here. Email news@lostcoastoutpost.com.