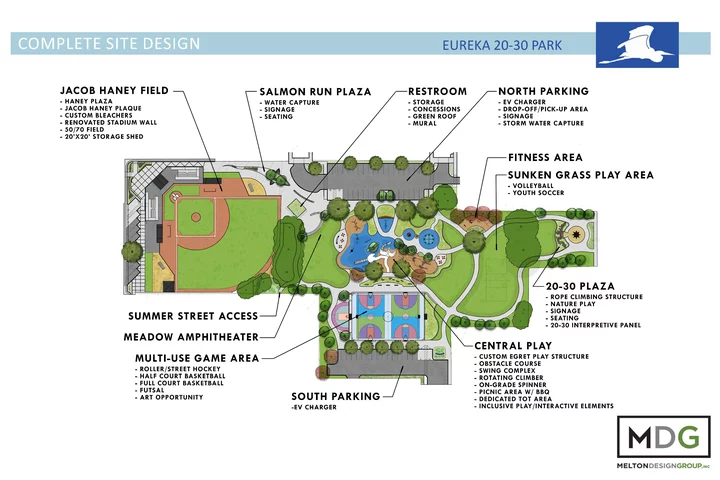 ###
Eureka's 20/30 Park – on Pine Street in the West Side neighborhood – is slated for a major makeover in the coming months and the City would like to hear your thoughts on the park's new identity. Should the park be renamed? Should it stay the same? The City needs your input!
If you recall, the City received a $6.3 million grant from California State Parks back in 2019 to transform the park. In the time since, City staff have worked with local engineering firm LACO Associates and Chico-based design firm Melton Design Group (MDG) to design an all-inclusive egret- and watershed-themed playground, multi-use sports courts, restrooms, fitness equipment, access pathways, an amphitheater and upgrades to Jacob Haney Field. The City has also partnered with the Wiyot Tribe to include interpretive, cultural and educational elements into the project.
"[This] will be the most significant and largest investment in a park renovation in the history of Humboldt County," City Manager Miles Slattery told the Outpost. "Community Services staff did an outstanding job of demonstrating the need through their successful grant application and assembled a world-class design team to develop plans for what will be one of the most impressive recreation facilities in all of California."
Construction is slated to begin in early 2023 but before that happens, City staff need some name ideas to go with the park's new theme. Before you take the City's survey, be sure to scroll through MDG's conceptual designs below for inspiration. You can find the survey here.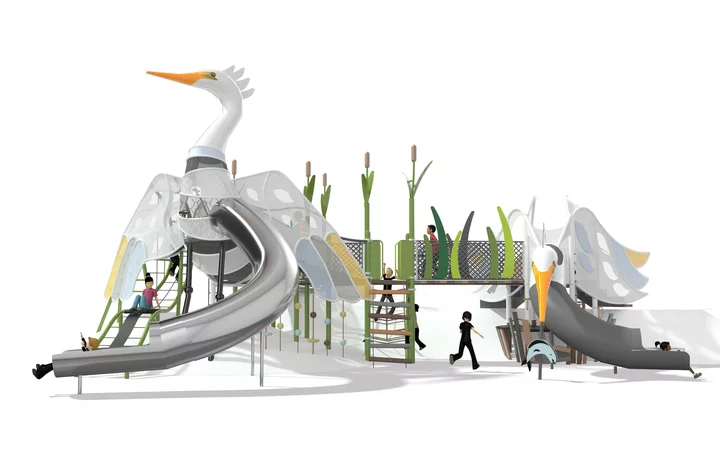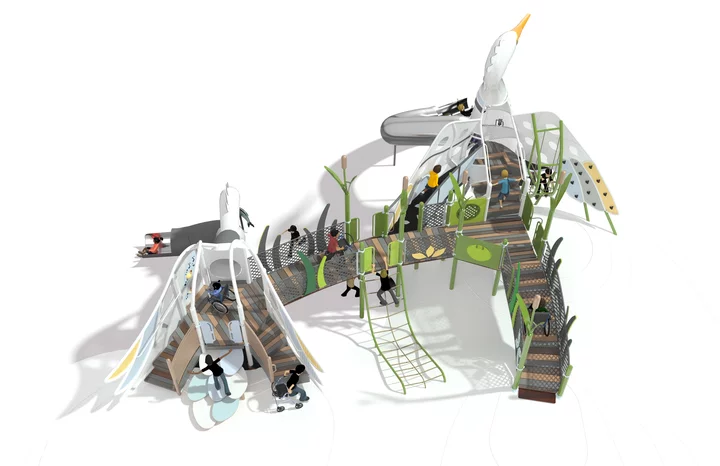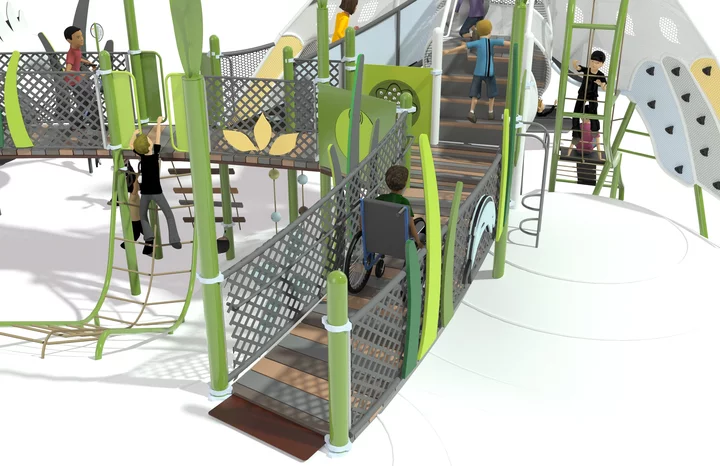 PREVIOUSLY: