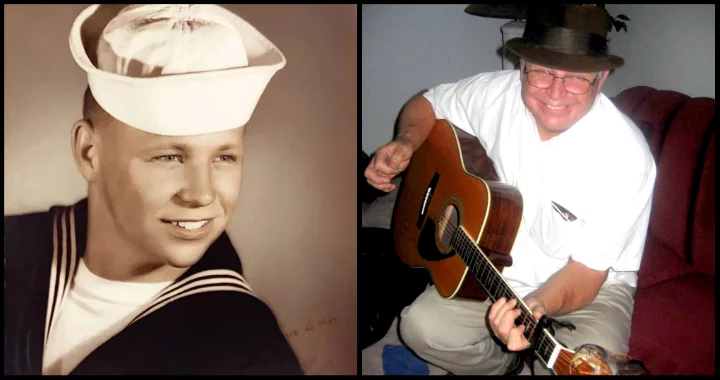 Ronald Paul Rouse passed away on July 19, 2022 in Eureka at the age of 81. Ronald (Ron) was born on August 5, 1940 in Richmond to Oscar and Florence Rouse. They raised their family primarily in Ione, Calif. where Ron graduated high school before joining the Navy in January of 1959.
Ron later met his wife, Caroline (Childers), in Crescent City, when her Saint Bernard "introduced" them on the beach. They were married on November 20, 1965 in the Oakland Temple of The Church of Jesus Christ of Latter-day Saints. They remained married for the next 56½ years.
Ron and Caroline moved several times during their early marriage before settling down in Eureka, where they raised their children. Ron was an active member for over 45 years of the Eureka 1st Ward of The Church of Jesus Christ of Latter-day Saints. Ron always enjoyed working with the church youth, from Nursery age through High School.
Ron worked as a salesman for McMahans Furniture for several years before going to work for The Fisherman's Marketing Association as manager of the Marine Supply Store for 5 years.
He then went to work for Maxon's Music as both a keyboard salesman and band instrument repairman. He repaired and maintained numerous band instruments for the local schools over the next 5 years. He also received special recognition for One Million Dollars in sales of Yamaha keyboards and instruments, for which he was awarded a Special Edition Yamaha guitar. Ron played all manner of string, brass and keyboard instruments over his lifetime, and had a deep love of Bluegrass music.
His final sales position was that of Store Manager at the Sherwin Williams store in Eureka, which he held until his retirement. While there he earned multiple awards in the President's Club, and was presented with many trips which allowed he and Caroline to travel and see some of the world outside of Northern California. He was especially fond of his many trips to Nashville, Tennessee and the opportunity to visit the Grand Old Opry.
Ron loved sailing and bought his first sailboat, a converted canoe, in 1967. He owned four different boats over his lifetime, before finally buying an actual canoe. He was an accomplished sailor, enjoying being on the water above all else.
He was a beloved father, grandfather (Papa), and great-grandfather; as well as a much loved uncle and great-uncle. He was also a very special brother-in-law and male role model to his wife's much younger sister.
Ron was preceded in death by both of his parents, as well as his older sister, Sandra Nuss (Don). Ron is survived by his wife, Caroline, his children Vikki Frazier (Adam), David Rouse, Ingrid Connor (Jim), his grandchildren, Sarah Duren (Tom), Seth Frazier (Ashley), Noah Frazier, Hannah Luna (Joseph), and great-grandchildren, Abby and Zack. Also his younger sister Claudia Ruark (Ron), as well as numerous nieces, nephews, great-nieces, great-nephews, and in-laws.
Services will be held on Saturday, August 6th in Eureka. The graveside service will be at 11 a.m. in the LDS section of Oceanview cemetery, followed by luncheon and a Celebration of Life at noon at the LDS church, 2806 Dolbeer St, Eureka.
###
The obituary above was submitted by Ron Rouse's loved ones. The Lost Coast Outpost runs obituaries of Humboldt County residents at no charge. See guidelines here. Email news@lostcoastoutpost.com.