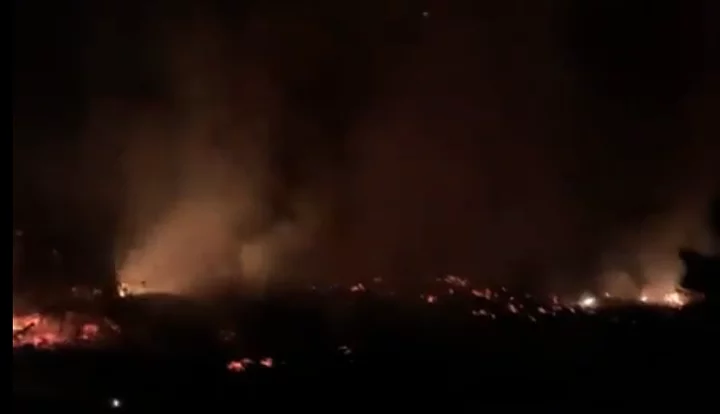 ###
A new wildfire less than an acre in size is under control in Hoopa after firefighters responded to a reported vegetation fire near the Hoopa Valley Food Distribution building along Highway 96 at 1:15 a.m. today.

Hoopa Fire Chief Greg Moon told the Outpost that arson is a possible cause, as the fire started approximately 100 yards away from a previous vegetation fire that was extinguished on Monday morning.
Moon confirmed that arson is suspected to be the cause of Monday's fire, and said that there is no possibility that embers from Monday's fire ignited the new fire today.
"This is unacceptable," Moon said. "We're going to catch the people who are doing this. We're going to prosecute them."
A third wildfire was also brought under control in Hawkins Bar just after midnight on Monday. However, this fire is believed to have been caused by an illegal burn pile, and has no suspected connection to the recent fires in Hoopa.
No evacuation orders are in place as a result of these fires.
The National Weather Service forecasts that temperatures will hit 106 degrees in Hoopa this afternoon. Tomorrow is expected to be even hotter, with a high of 107.
Temperatures will dip back into the high 90s over the weekend, when scattered thunderstorms will be possible across Trinity County.
"Hot conditions will persist across the interior through the end of the work week," the NWS forecast states. "Persistent marine clouds and fog will keep coastal areas seasonably mild, with at least some afternoon sunshine. There may be a few thunderstorms over northern Trinity County each afternoon through the weekend."