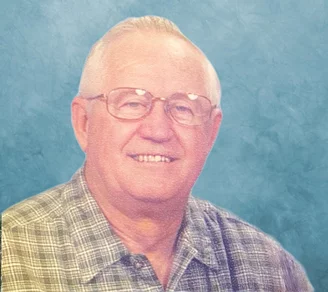 Jack R. Thompson passed away at the age of 84 years old on July 20, 2022 in his home surrounded by his loving family. Jack passed away shortly after being diagnosed with pancreatic cancer. He fought hard until the end listening to the hymn, Standing on The Promises of God. Which is how he lived his life.

Jack was born on May 31, 1938, in Ogallala, Nebraska. He was the second of five children born to Herbert and Mary Virginia Thompson. He was raised on an active cattle ranch in Arthur, Nebraska. On November 5, 1960, at the age of 22, Jack married his devoted and loving wife, Mary Ann McMurtry in Ogallala, Nebraska. To this union was born three daughters: Pamela, Lisa, and Sheila. Jack was a patriot of his country. Amidst the Cuban Missile Crisis, Jack joined the National Guard, where he served for 8 years.
After the 1964 Humboldt Flood, Jack moved his family to California to support and rebuild the community of Rio Dell with his uncle, Charlie Thompson. Shortly after moving to Rio Dell, Jacked began working and later managing 101 Auto Parts. Jack was a devoted Christian and in the '70s helped build his church, The Fortuna Church of the Nazarene, where he was an active and longtime member.
In 1973, Jack went to work as a machinist at Pacific Lumber Company until his retirement in 2000. After retiring, Jack became active in Rio Dell City Government. Jack was elected Mayor of Rio Dell, and served on both the City Council and Planning Commission. Additionally, Jack was President of the Humboldt Waste Management board.
Jack and his wife enjoyed traveling and visited nearly all 50 states spending time recognizing national historic sites across the county. Jack and Mary Ann never missed an opportunity to celebrate their grandchildrens' many accomplishments attending sporting events and activities all across the state. Jack and Mary Ann were immensely proud of their children and grandchildren.
Jack was preceded in death by his father and mother, Herbert and Mary Virginia Thompson, infant sister, Corina, and his brother, Don Thompson.
Jack is survived by his loving wife, Mary Ann Thompson, daughters, Pamela (Michael) Bishop, Lisa (Tom) Cook, and Sheila (Brian Eilers); Grandsons Teigan (Kate) Eilers, Austin Cook, and Joseph Bishop; Granddaughters, Macie (Travis) Mohorovich, and McKenzie Bishop. Jack is survived by his sister, Phyllis (Jerry) Sullaway, and his brother, Terry Thompson, who passed away only one hour after Jack on July 20. Jack is also survived by numerous nieces and nephews. Jack is survived by his lifelong friend Ken Teasley whom he always admired and was proud of his engineering career at Boeing.
There will be a graveside service at the Sunrise Cemetery on Saturday, July 30, 2022 at 3 p.m. In lieu of flowers the family is asking for donations to Hospice of Humboldt.
The family would like to give special thanks to Pastor Mark Seitz, Michael Gibbs, Jack's cousin, Linda Samuelson, Kimberly Petersen, Dr. Kennedy, and to the caring nurses from Hospice of Humboldt.
###
The obituary above was submitted by Jack Thompsons' loved ones. The Lost Coast Outpost runs obituaries of Humboldt County residents at no charge. See guidelines here. Email news@lostcoastoutpost.com.