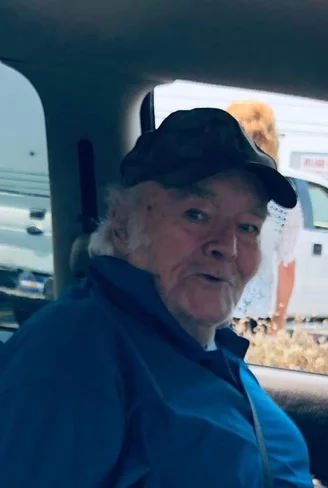 Robert Arthur Judd
January 7, 1934 – April 14, 2022
Robert Judd was born in Niagara Falls, N.Y. on January 7, 1934, to Arthur and Peggy Judd. He grew up with his cousins Sheila and Robert Smith who were as close as brother and sister. After high school he enlisted into the Army and served in Germany for four years and was briefly stationed in Korea. After serving his country he returned to New York and attend the Trott Carpentry School to obtain his carpentry license. In 1959 he met and married the love of his life Ellen Elizabeth Judd. They had three beautiful daughters Debra, Lauri and Sheila all born in Niagara Falls NY. In the early '60s Robert moved his family to San Jose to follow the construction work on the west coast. Robert and Ellen bought a house in San Jose Ca. where they raised their family.
In 1981 Robert and Ellen decided to travel to Northern California to look for property. They found a 40-acre parcel in Bridgeville. Robert then started building their home on their property. Robert — also known as Bob or Mr. Judd — was very social. He enjoyed spending his time with his friends at the Bridgeville Café (when in existence) and later you could find him sitting out in front of the Swains Flat Outpost having coffee with friends. Bob and Ellen's favorite memories were holding parties and social events on their property for friends and family. There were always good laughs and memories made at each gathering. Eventually Bob and Ellen moved into the Swains Flat area so that they could take care of his mother. In November of 2014 they sadly lost their house due to a fire and moved into Fortuna.
Anyone who knew Bob knew that he valued his family and his relationships with his friends. Bob and Ellen had a love like no other. They were married for 62 amazing years. On their 50th wedding anniversary they renewed their vows in their little white church. After his love of his life passed, you could hear him at night telling her goodnight and how much he loved and missed her. Bob was a networker. If someone was in need of something, he would be on a mission to find it for them. He held nothing back and gave you the facts. He was a hardworking and dedicated man who loved fiercely. Bob had a wonderful sense of humor. He sometimes had his own vocabulary that would make you laugh until you cried. Bob was one of a kind. He is missed dearly by friends and family.
Bob Judd was preceded by his beautiful wife Ellen Judd, mother and father Peggy and Arthur Judd, sister Dale and brother-in-law Bob Roach, aunt Jenny and uncle Bob Smith, Cousin Robert Smith, son in law Kevin Wildman, close family friend whom was thought of as family Michael McKean, and son in law Randy Church.
Bob was survived by his daughters Debra Bennett, Lauri and Cruz Gomez and Sheila Rennie Judd. Grandchildren Diana Bennett and great-granddaughters JoJo Church Kasey Hackett, Brent Bennett and Laura Svoboda and great-grandchildren Aidan and Nathan Bennett, Shaun Wildman and Danielle Johnson and great-granddaughter Daisy Wildman, Jessica and Jafid Moran and great-grandson Connor Roberts, Daniel Gomez, Nicolas and Sarah Rennie and great-granddaughter Madelyn Rennie, and Cousin Sheila Hienz.
The family would like to send out a special thank you to Carrie Grant, Danielle Johnson and Hospice for the great love and care that they gave him. Due to Covid, we will be holding a family celebration of life for Robert and Ellen Judd, Mike McKean, Kevin Wildman, and Jack Svoboda. It will be held on September 10 from to 7 p.m. at the Van Duzen River Grange in Carlotta. It will be a potluck event. Coffee, soda, and water provided. Alcohol free event.
###
The obituary above was submitted by Robert Judd's loved ones. The Lost Coast Outpost runs obituaries of Humboldt County residents at no charge. See guidelines here. Email news@lostcoastoutpost.com.