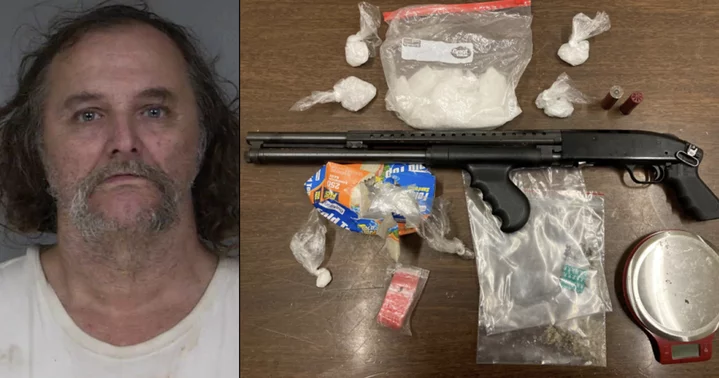 Humboldt County Drug Task Force release:
On Thursday June 30th , 2022 the Humboldt County Drug Task Force (HCDTF) with the assistance of the Fortuna Police Department POP Team served a search warrant in the 100 block of 1 st St. in Rio Dell. This warrant was for suspected methamphetamine sales by the resident Jeffrey Newell (59 years old).

Agents detained Newell inside of his residence without incident. Agents conducted a search of the residence and located approx. one pound of methamphetamine, a digital scale, packaging materials, and a loaded shotgun. Newell is a convicted felon and is not allowed to possess firearms.

Newell was arrested and booked at the Humboldt County Jail for the following charges:

H&S 11378 Possession of methamphetamine for sale
H&S 11370.1 Possession of a controlled substance while armed
PC 29800 Felon in possession of a firearm

The HCDTF would like to thank the Fortuna POP Team for their assistance.

Anyone with information related to this investigation or other narcotics related crimes are encouraged to call the Humboldt County Drug Task Force at 707-267-9976.