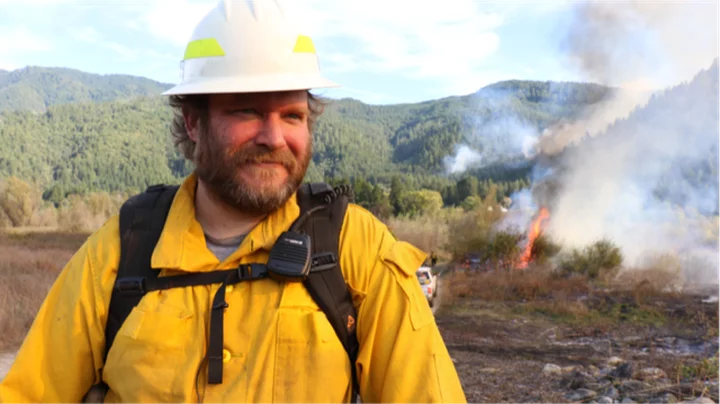 ###
The following is a press release from the Karuk Tribe:

Washington, DC – Yesterday, Karuk Tribal member and Natural Resources Department Director Bill Tripp was named to the Biden-Harris Administration's Wildfire Commission. Tripp learned traditional methods of using fire as a resource management tool from his great grandmother. Now he will be sharing those teachings with a nation gripped by a wildfire crisis.

"Fire is a good thing for the land and the people," explains Tripp. "Fire is part of the natural ecosystem and the cultural fabric of many tribes."

For more than a century, the teachings of Bill's elders were criminalized by state and federal laws. State and federal agencies decided that the solution to wildfires was to put out every fire in the forest from coast to coast.

The idea that agencies could douse every fire was absurd according to Tripp, "You can't fight fire any more than you can fight an earthquake. You can however learn to work with fire to manage the land and make it healthy."

Today, science is catching up to Karuk's understanding of how to manage the land. Agencies from CALFIRE to the US Forest Service are now working with tribes to better understand how fires can be intentionally started at the right time and in the right place to consume the fuels that would otherwise power a megafire mid-summer. Cultural burning and prescribed fires also increase native plant diversity and the health of plants that provide food and fiber such as bear grass and tan oaks. However, Tripp notes, "state and federal agencies still have a lot to learn."

"The Karuk Tribe is very proud of Bill Tripp. It's a great honor to have a Karuk Tribal member part of President Biden's team and we know Bill will help federal agencies develop better strategies to address the wildfire crisis," said Karuk Chairman Russell 'Buster' Attebery.

###

Editor's note: The press release from the Biden Administration and more information can be found here.