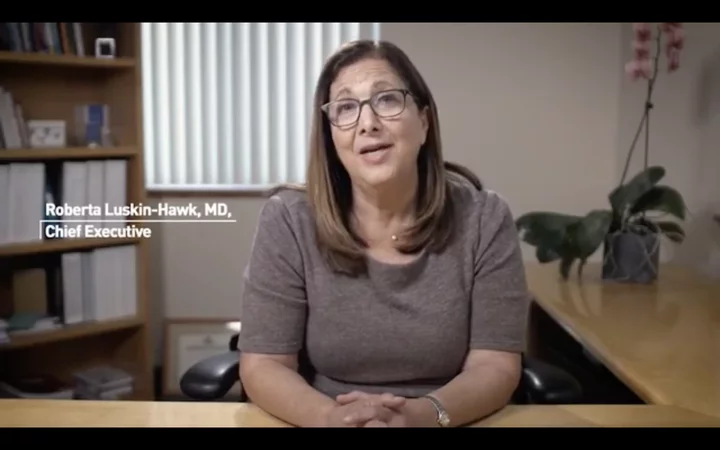 ###
Caregivers across Humboldt County were notified today via email that after four years as chief executive of St. Joseph Hospital and Redwood Memorial Hospital, Roberta Luskin-Hawk is stepping down from her role with parent organization Providence, effective July 8.
Laureen Driscoll, chief executive of Providence's northern California region, will serve as interim leader of the two hospitals while an executive search is conducted, according to the email.
"I want to recognize and thank Roberta for her dedication to our mission and the residents of Humboldt County, and for her many contributions," Driscoll says in the message. "She led with grace during a challenging time defined by the pandemic, labor negotiations, a consolidation of our maternity services, and rebranding of our hospitals."
Providence-St. Joseph Communication Manager Christian Hill confirmed the news and said a press release will be issued shortly.
###
UPDATE, 4:37 p.m.:
Here's a statement from Providence-St. Joseph:
After four and half years of dedicated service, Roberta Luskin-Hawk, MD, chief executive for St. Joseph Hospital and Redwood Memorial Hospital, will leave Providence, as of July 8, 2022.

She plans to take a well-deserved personal break and spend time with family before pursuing the next chapter of her career.

"I am proud of what we have accomplished together in Humboldt County over the last four plus years," said Luskin-Hawk. "We have some of the most committed boards, talented medical staffs and compassionate and resilient caregivers. It has been a pleasure to work with community partners and I look forward to hearing about continued enhancements of health care in Humboldt."

As chief executive of our hospitals in Humboldt County, Roberta has been a steadfast leader, deeply committed to the community and has served our organization during incredibly challenging times.

Laureen Driscoll, who is the regional chief executive for Providence in Northern California, will step in as interim chief executive for Providence in Humboldt County while we conduct the search for Roberta's successor.

Driscoll began her health care career as a nurse before moving to administrative leadership roles. Prior to joining Providence in 2021, she served as president of Tacoma General and Allenmore hospitals, part of MultiCare Health System in Washington state, for five years.