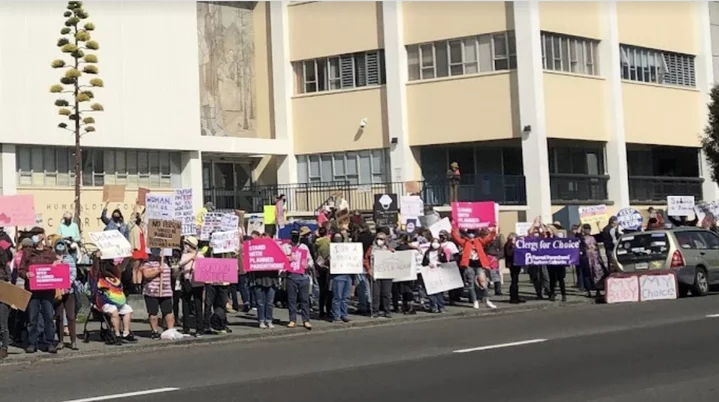 From Planned Parenthood Northern California:
Community Protest today, Friday, June 24 at 5 pm in front of the Humboldt County Courthouse!

In a majority decision today, the U.S. Supreme Court has overturned Roe v Wade, threatening the right to safe and accessible abortion for millions of people nationwide.

The U.S. Supreme Court's decision will result in over half our country's states moving to wipe out abortion access. This would disproportionately harm people who already face systemic discrimination and have limited health care access. With Roe v. Wade overturned, 26 states have promised to quickly move to ban abortion. Some of these states will move to restrict, ban and/or criminalize abortion immediately.

The U. S Supreme Court may have failed to protect our rights, but we are not without power to fight back. We hope to see you tonight!