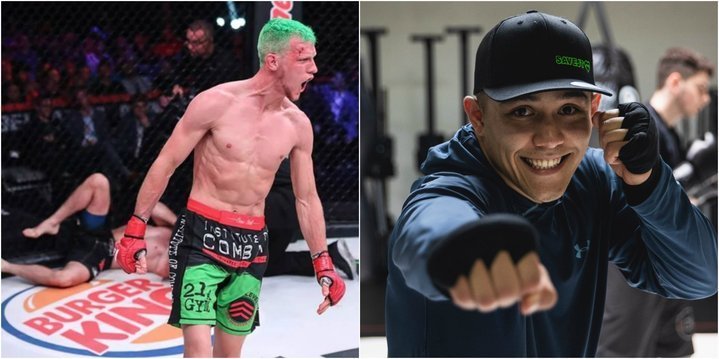 Cass Bell fans will have to wait a while longer for the green-haired fighter's return to the ring.

Arcata's MMA pro planned to enter the ring next month for the first time since his loss to Jornel Lugo at Bellator 256 a year ago. Bell and his Institute of Combat teammate Tyson Siphavong-Miller were initially both signed to fight in separate preliminary bouts at Bellator 277 on April 15. But on Friday, Bell announced that he officially dropped out of the upcoming contest.
"Bad news, guys," Bell shared on social media. "Due to injuries and family issues, I was forced to pull out of my next fight. I'm super disappointed. I've never pulled out of a fight in my career — professional or amateur."
While Bell won't be fighting at Bellator 277, he said he'll sill be in attendance to support Miller ringside.
"Thank you all for the support, there's nothing I hate more than letting you all down," Bell said. "That being said, I will be at the fight, and my awesome teammate will still be fighting.
The 2-0 fighter from Eureka is scheduled to face Shane Keefe (2-0) from San Jose.
"I'm looking forward to showing some Humboldt love to another bad-ass, locally raised and trained fighter," Bell said.
The Bellator 277 preliminary fights are scheduled to start at 4 p.m. and will be available on YouTube and PlutoTV.
Humboldt's Louis Cosce will also step into the ring next month for UFC Fight Night on April 23. After suffering his first pro loss in 2020, Cosce will look to get his first official UFC win against the 9-3 Preston Parsons.