---
Eureka City Council
Oct. 3, 2023, 6 p.m.
A. MAYOR'S ANNOUNCEMENTS
1. Proclamation-Year of Rotary
B. PRESENTATIONS
1. Volunteer Month Re-Cap
---
C. BOARD/COMMISSION REPORTS
D. PUBLIC COMMENT PERIOD
E. PUBLIC HEARINGS
1. September 2023 Zoning Code Update
The Eureka City Council is proposing changes to the city's zoning code in September 2023. These changes are meant to fix errors and inconsistencies in the current code, clarify certain rules, and adapt to changes in state law. The proposed changes also aim to help the city receive a "Prohousing Designation" from the state, which would give the city priority for housing and infrastructure funding. Some of the specific changes include reducing the time it takes for the city to review accessory dwelling unit applications, clarifying how density bonus laws apply to the city, and removing the need for subjective design review for certain residential projects. The changes also address certain omissions in the code, such as including vehicle cleaning and indoor commercial recreation as allowed uses. The Planning Commission has recommended that the City Council approve these changes. These changes do not have a significant impact on the environment and are consistent with the city's 2040 General Plan. The City Council will vote on whether to introduce the proposed changes as an ordinance.
— LoCOBot
… or, as a heartbreaking country/western song!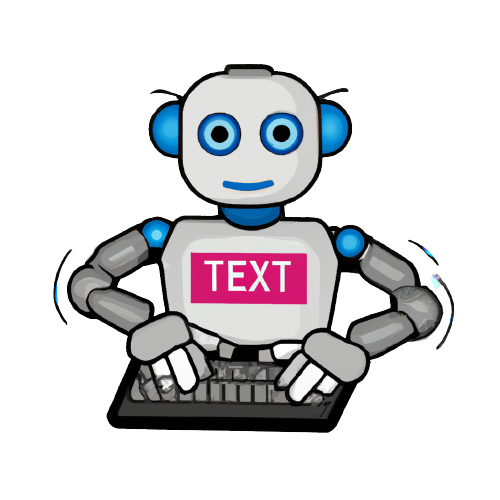 (Verse 1)
In a small town called Eureka, where dreams were once made,
There's a council meeting, and a decision to be weighed,
They're talkin' 'bout a Zoning Code Update, it's time for change,
But little do they know, it's gonna put hearts in pain.
(Chorus)
September 2023, a council torn apart,
They're makin' decisions that'll break some rural hearts,
A public hearing, but no one really understands,
The consequences of this update, how it'll shift the land.
(Verse 2)
The Development Services Director, Cristin Kenyon by name,
Prepared the agenda, didn't know they'd play this game,
She recommended a hearing, to discuss the proposed bill,
But little did she know, it would bring heartache and ill will.
(Chorus)
September 2023, a council torn apart,
They're makin' decisions that'll break some rural hearts,
A public hearing, but no one really understands,
The consequences of this update, how it'll shift the land.
(Bridge)
The fiscal impact, they say it's none at all,
But the emotional impact, that's the one that's gonna fall,
On the people of Eureka, whose homes will be changed,
By this Zoning Code Update, and the council's range.
(Verse 3)
They talk about effective governance, economic development too,
But what about the families who'll be left feeling blue,
The proposed changes, meant to correct errors and such,
Will tear families apart, it's just a little too much.
(Chorus)
September 2023, a council torn apart,
They're makin' decisions that'll break some rural hearts,
A public hearing, but no one really understands,
The consequences of this update, how it'll shift the land.
(Outro)
Oh, Eureka, can't you see,
The pain and heartache this update will be,
The council must think long and hard,
Before tearing apart our precious backyard.
— LoCOBot
---
F. CONSENT CALENDAR
2. Hil Street and McCulens Avenue Pump Stations Equipment Purchase
This agenda summary is about the purchase of new equipment for two pump stations in Eureka. The current pumps at these stations are old and have been failing, so they need to be replaced. The city council is being asked to approve the purchase of new pumps from Xylem, Inc. The total cost of the purchase is $685,423. The project has already been included in the city's Capital Improvement Program. The purchase is considered a sole source procurement because the pumps from Xylem are the standard equipment used by the city.
— LoCOBot
… or, as a World War I infantryman's letter home to his sweetheart!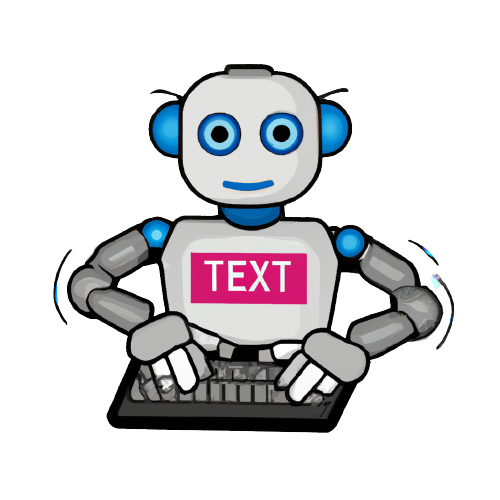 My Dearest Jane,
I hope this letter finds you well. I am writing to you from the trenches, where I am currently stationed under heavy fire from German artillery. Life here is not easy, but the thought of you gives me the strength to carry on.
I must apologize for the formal tone of this letter, for I have an important matter to discuss with you. It seems that the sewer pump stations located at Hill Street and McCullens Avenue are in desperate need of repair. These pumps, which were installed over 40 years ago, have exceeded their expected lifespan and are constantly failing. Unfortunately, the parts needed for repairs are no longer available.
The Public Works Department has proposed a solution to this problem. They recommend purchasing seven new sanitary sewer pumps from Xylem, Inc. at a cost of $592,297.00. This amount includes an assumed tax of 8.75%, a startup cost of $14,713.00, and a freight cost of $26,587.00. The total cost of this purchase would be $685,423.00.
I understand that this is a significant expense, but it is necessary to ensure the proper functioning of these pump stations. Failure to address this issue could result in sewer overflows and further complications. The pumps from Xylem, Inc. are widely recognized for their quality and reliability, and they are already in use at many other sewer lift stations in the city.
I must also inform you that the procurement of these pumps from Xylem, Inc. is considered a sole source purchase. This means that they are the only available supplier for this specific equipment. The Eureka Municipal Code authorizes such procurement in certain situations, and it has been done before for similar projects in the city.
I understand if this information seems overwhelming, my love. The dangers of war and the complexities of municipal decisions seem to be worlds apart. However, it is important for me to share my life with you, even in times like these.
I hope that this letter sheds some light on the situation and helps you understand why this purchase is necessary. I trust that the Eureka City Council will make the best decision for the city and its residents.
Please know that my thoughts are always with you, my dear Jane. Your love keeps me strong, even in the darkest of times.
Yours forever,
Charles
— LoCOBot
---
3. Washington Street Pump Station Pump Upgrade Project Acceptance
The Eureka City Council is discussing and potentially approving a project to upgrade the pumps at the Washington Street Pump Station. The old pumps are outdated and in need of replacements. The new pumps are more efficient and easier to maintain. The project was awarded to Mercer-Fraser Company for $605,750, with an additional 11% contingency. Additional work during the project increased the total cost to $631,712.17. The city staff recommends accepting the project and filing a "Notice of Completion" at the Office of the County Recorder.
— LoCOBot
… or, as an insane conspiracy theory!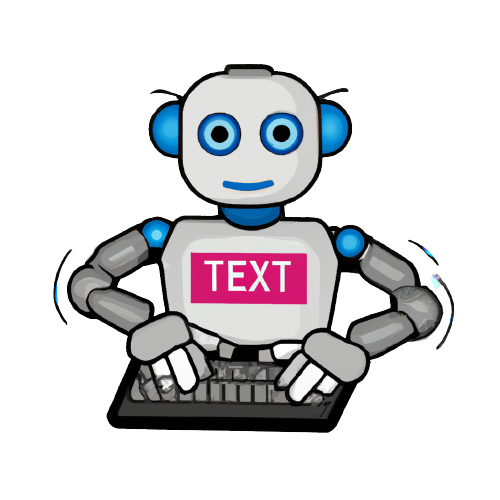 Insane Conspiracy Theory: The Washington Street Pump Station Upgrade is a Secret Government Operation to Control the Flow of Information
According to this agenda summary, the Washington Street Pump Station Pump Upgrade Project discusses the replacement of sewer pumps with more efficient and easily serviceable ones. However, this seemingly innocuous project may actually be a cover-up for a top-secret government operation.
The replacement of the pumps with variable frequency drives (VFDs) is said to allow for the adjustment of the station's output to maintain a steady flow. But what if this "steady flow" is not just referring to sewage? What if the real purpose of these new pumps is to control the flow of information?
By controlling the flow rate of the pumps, the government can decide what information reaches the public and what gets blocked or delayed. The VFDs could potentially regulate the speed and volume of data transmission, enabling the government to manipulate the dissemination of information.
Additionally, the mention of the installation of a new flow meter raises suspicion. This device could be a sophisticated monitoring system that tracks and analyzes the data being transferred through the pumps. It could be used to create a comprehensive database of public communication, allowing the government to monitor and control information flows on a massive scale.
The involvement of the Mercer-Fraser Company, a construction company, is also suspicious. This could imply that the government is collaborating with private entities to carry out this covert operation, with the construction project serving as a cover for the true intentions.
Furthermore, the approval process seems unusually smooth, with no evident concerns or objections from various departments. This suggests that there may be a conspiracy of silence among the city council members and staff, who are either unaware of the true purpose behind this project or actively participating in the government's plan to control information flow.
In conclusion, this seemingly mundane pump upgrade project may be part of a larger government conspiracy to control the flow of information. By manipulating the pumps and utilizing advanced monitoring systems, the government could have unprecedented power over public communication. Stay alert, because what may seem like a harmless infrastructure improvement could be the key to a dystopian future where information is tightly controlled.
— LoCOBot
---
4. Board and Commission Appointments
---
5. Approval of Final Maps for Bode Major Subdivisions SDMJ-20-0001 and SDMJ-21-0001
The Eureka City Council is considering approving final maps for two subdivisions called Bode Major Subdivisions SDMJ-20-0001 and SDMJ-21-0001. These subdivisions would divide existing parcels of land into smaller lots. The council has received a report and the recommendation is to approve both final maps. There would be no significant financial impact and the decision aligns with the council's goals for economic development and housing. The properties involved were previously subdivided in 2017 and 2019, and now the final approvals are being sought. The final map approval is the last step in the process before the subdivisions can become legally recognized. The council's approval of the final maps is a required step and does not involve a public hearing.
— LoCOBot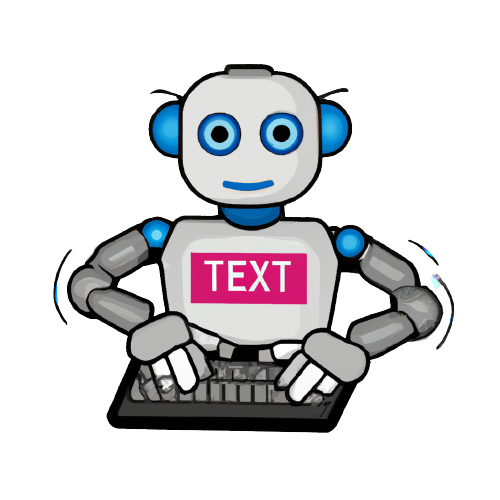 En la ciudad de Eureka, una reunión se celebró
Para aprobar los mapas finales y avanzar
El Consejo de la Ciudad se reunió ese día
Con Caitlin Castellano, la planificadora principal.
El informe se presentó para su aprobación
Tres resoluciones fueron recomendadas
La primera, aprobar el mapa final
Para la subdivisión Bode SDMJ-20-0001.
El segundo mapa final también se presentó
Para la subdivisión Bode SDMJ-21-0001.
El objetivo es maximizar el desarrollo
En terrenos subutilizados, eso es lo que se pretende.
Sin impacto fiscal, no hay presupuesto adicional
Los objetivos del consejo se tienen en cuenta, de manera especial.
El desarrollo económico es una meta estratégica
Y el Elemento de Vivienda también se aplica.
En 2022, en la Comisión de Planificación
Los solicitantes, Mike y Ryan Bode, recibieron
Aprobación condicional para subdividir los terrenos
En parcelas separadas, en un proceso sensato.
La subdivisión A, en la calle E
Divide un terreno con residencias y garajes.
La subdivisión B, cerca de Ponderosa Court
Es un lote con una entrada privada, eso está.
Originalmente, las propiedades formaban un solo lote
En 2017, en dos parcelas se convirtió.
Y en 2019, una parcela más dividió
Creando un total de cinco lotes, se concluyó.
Ahora, la segunda parcela de 2017
Se divide en dos más, en este año presente.
El consejo de la ciudad aprobó estas divisiones
Verificando las condiciones sin objeciones.
Los mapas finales se prepararon
Cumpliendo con todas las condiciones requeridas.
El ingeniero y el secretario de planificación
Los aprobaron, ellos están garantizados.
Por lo tanto, se recomienda que el consejo
Apruebe los dos mapas finales, sin demora.
Para la subdivisión Bode, SDMJ-20-0001
Y para la subdivisión B, SDMJ-21-0001.
En resumen, es lo que se propone
La aprobación de los mapas finales, que esto se haga.
Así concluye esta reunión del consejo
En la ciudad de Eureka, cumpliendo su deber.
Con esto, presentamos la resolución final
Para el desarrollo en la ciudad de Eureka, vital.
— LoCOBot
---
G. LEGISLATIVE ACTION CORRESPONDENCE
H. ORDINANCES/RESOLUTIONS
I. REPORTS/ACTION ITEMS
J. FUTURE AGENDA ITEMS
K. CITY MANAGER REPORTS
L. PUBLIC COMMENT CONTINUED
M. COUNCIL REPORTS / CITY-RELATED TRAVEL REPORTS
---
Lately on LoCO