Dodge Dakota Flips Over Embankment After Collision on Samoa Bridges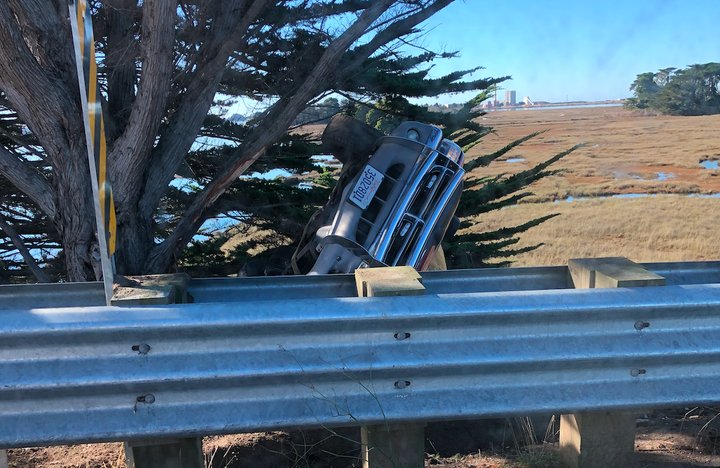 Two vehicles were involved in an accident on the middle span of the Samoa Bridges around 11:24 a.m. on Wednesday. A Dodge Dakota wound up on the other side of the guardrail, resting on its side along an embankment on Indian Island.
An ambulance has been sent, according to CHP dispatch. See more info below. We'll update if we get more info.
---
11:24 a.m.
[2] 2 VEHS INVLD UKN INJ //EPD SENDING MEDICAL
11:31 a.m.
[7] A16-019 EPD ADVS FIRE IS 97 1182
11:40 a.m.
[9] A16-019 SOLO VEH ON ITS SIDE 20 FT OFF THE EMBANKMENT DODG DAKOTA TK PACIFIC TOW OWNER REQ
11:41 a.m.
[11] 1039 PACIFIC TOW ETA 5
11:41 a.m.
[12] [Notification] [CHP]-Problem changed from 1179-Trfc Collision-1141 Enrt to 1182-Trfc Collision-No Inj by CHP