Samoa Bridge Down to One Lane After Three-Vehicle Crash Involving a Semi Truck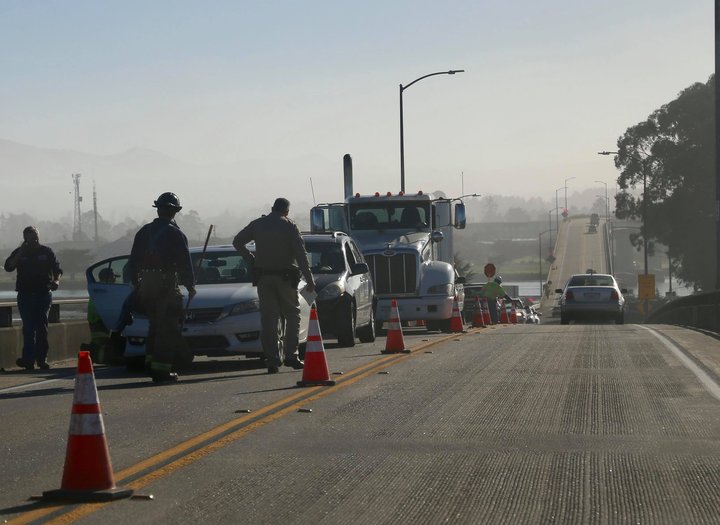 An injury traffic collision between two cars and and a semi-truck has shut down the Westbound lane of Samoa Bridge.

According to the CHP incident report, paramedics were dispatched to Highway 255 shortly after 10:50 a.m..
Outpost reporter Andrew Goff reports from the scene that the crash looks like a fender bender, but that traffic is slow in the area.
---
11:01 a.m.
[8] FIRE IS 97// 1141 ENRT/ CONFIRMED INJURY
11:47 a.m.
[13] [Notification] [CHP]-Problem changed from 1179-Trfc Collision-1141 Enrt to 1181-Trfc Collision-Minor Inj by CHP