Alma's #1
Trailer
100 Ericson CT 135 #, Arcata
---
Routine Inspection
ROACHY SAYS: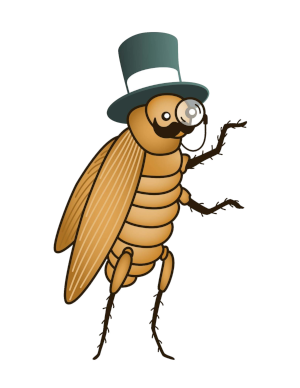 "Wow! Roachy can see himself in your butterknives! Way to go, Alma's #1!!"
Routine Inspection
ROACHY SAYS: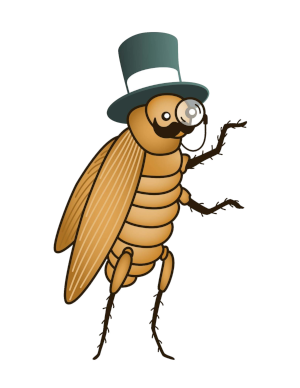 "Take a victory lap, Alma's #1! In the race that is maintaining a clean and healthy establishment you've earned Roachy's gold medal! Eat here today, everyone!!"
Reinspection
ROACHY SAYS: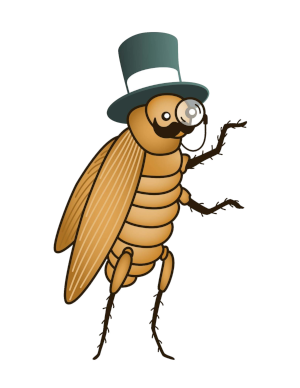 "Take a victory lap, Alma's #1! In the race that is maintaining a clean and healthy establishment you've earned Roachy's gold medal! Eat here today, everyone!!"
Routine Inspection
06. Hands clean and properly washed; gloves used properly.
Conditions Observed: Operator failed to wash hands after handling cell phone and prior to cooking beef. Wash hands with warm water, pump soap and single use papertowels after handling phone, money, etc. and any time hands may become contaminated. This is a major violation that will require a reinspection on or after 2/28/19.
ROACHY SAYS: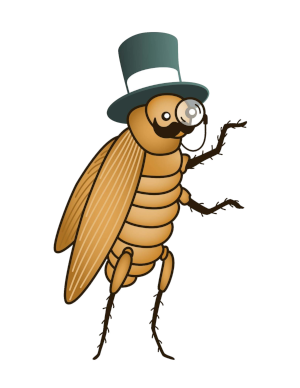 "Food employees shall minimize bare hand and arm contact with nonprepackaged food that is in ready to eat form. Whenever gloves are worn, they shall be changed, replaced, or washed as often as handwashing is required. Single-use gloves shall not be washed. Employees shall wash their hands in the following situations: immediately before engaging in food preparation including working with nonprepackaged food, clean equipment and utensils and unwrapped single-use food containers and utensils; after touching bare human body parts other than clean hands and clean exposed portions of arms; after using the toilet room; after caring for or handling any animal; after coughing, sneezing, using a handkerchief or disposable tissue, using tobacco, eating or drinking; after handling soiled equipment or utensils; during food preparation, as often as necessary to remove soil and contamination and to prevent cross-contamination when changing tasks; when switching from working with raw food and working with ready-to-eat foods; before initially donning gloves for working with food; before dispensing or serving food handling clean tableware and serving utensils in the food service area; after engaging in other activities that contaminate the hands. (113952, 113953.3, 113953.4, 113961, 113968, 113973)"
07. Adequate handwash facilities supplied and accessible.
Conditions Observed: Paper towel dispenser at handwash station is not able to dispense paper towels. Repair/replace paper towel dispenser to dispense paper towels for proper handwashing.
ROACHY SAYS: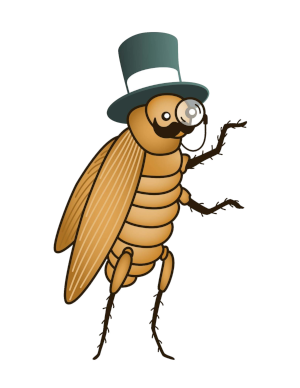 "Handwashing facilities shall be provided within or adjacent to toilet rooms, food preparation, and warewashing areas. Handwashing facilities shall be clean, unobstructed, and accessible at all times. Handwashing facilities shall be provided with soap and sanitary single use towels in approved dispensers. Dispensers shall be maintained in good repair. A handwashing facility shall not be used for purposes other than handwashing. (113953, 113953.1, 113953.2, 114067(f))"
28. Food separated and protected.
Conditions Observed: Observed raw potentially hazardous foods stored over ready-to-eat foods in 3 door under counter refrigerator. Store raw potentially hazardous foods under ready-to-eat foods to prevent cross-contamination. Observed tortillas stored in direct contact with plastic grocery bag. Store foods in food grade containers only, to prevent contamination of foods. Observed cell phone in avocado box. Store personal items away from food and utensil storage and handling areas to prevent contamination.
ROACHY SAYS: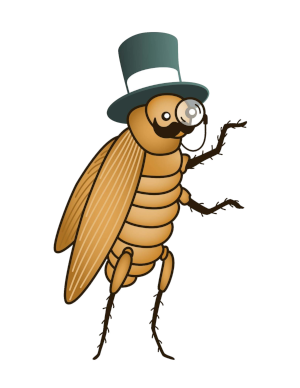 "Food shall be protected from contamination during transportation, storage, preparation, holding, and display. Adequate and suitable counter space shall be provided for all food preparation. Food preparation shall be conducted wthin an approved food compartment or fully enclosed food facility. Open-air barbecues shall be separated from public access. (113984(a-f), 113986, 114060, 114067(a,d,e,j), 114069(a, c, d), 114077, 114089.1(c), 114143(c,e))"
36. Equipment / Utensils approved; installed, clean, good repair, capacity.
Conditions Observed: Observed unapproved plastic cup used to portion potatoes. Obtain an approved utensil, with a handle, and store with handle facing up out of contact with food to prevent cross-contamination.
ROACHY SAYS: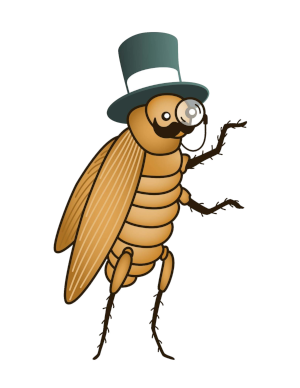 "Utensils and equipment shall be kept fully operative and in good repair. All new and replacement equipment shall be properly installed and be certified or classified for sanitation by an ANSI accredited certification program. Electrical appliances must meet UL standards. Single-use articles shall not allow migration of deleterious substances or impart colors, odors, or tastes to food. Multi-use food contact surfaces must be smooth, free of breaks, chips, and similar imperfections; free of sharp internal angles, corners, and crevices; finished to have smooth welds and joints; be accessible for cleaning and inspection. Unless specified, wood and wood wicker may not be used as a food-contact surface. Unless specified, copper and copper alloys such as brass may not be used in contact with a food that has a pH below six or for a fitting between a backflow preventer and a carbonator. Beverage tubing and cold-plate beverage cooling devices cannot be installed in contact with stored ice intended to be used as food. Equipment that is not movable must be installed to allow for cleaning in place. Cutting or piercing parts of can openers must be readily removable. Facilities that wash, rinse, soak, thaw, or similarly prepare foods shall be provided with a approved food preparation sink. Reservoirs that supply water to produce foggers must be cleaned and maintained. Surfaces such as cutting blocks and boards that are subject to scratching and scoring shall be resurfaced or replaced if they can no longer be effectively cleaned and sanitized. (114130, 114130.1, 114130.2, 114130.3, 114130.4, 114130.5, 114130.6, 114132, 114133, 114137, 114139, 114153, 114163, 114165, 114167, 114169, 114175, 114177, 114180, 114182)"
37. Equipment, utensils and linens: storage and use.
Conditions Observed: Observed baking sheets stored in same cabinet as fire extinguisher. Store the baking sheets in a sanitary area away from fire extinguisher to prevent contamination. Observed utensil used to portion foods submerged in food container. Store utensils with handles facing up out of contact with food to protect foods from cross-contamination.
ROACHY SAYS: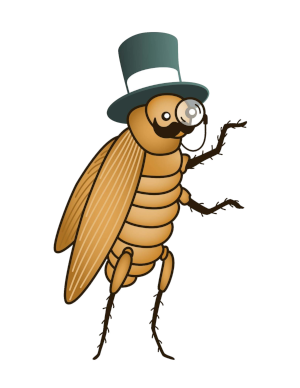 "Clean equipment, utensils, linens, and single-use articles shall be stored at least six inches above the floor in an approved location within the fully enclosed permitted food facility. Clean equipment, utensils, linens, and single-use articles shall not be exposed to splash, dust, vermin, or other forms of contamination. Non-food items shall be stored and displayed separate from food and food-contact surfaces. During pauses in food preparation utensils shall be stored with handles above the top of the food, on a clean sanitized surface, in running water, or in water that is at least 135øF. Single-use articles and multiservice utensils shall be handled, displayed, and dispensed so that contamination of food and lip-contact surfaces is prevented. Extra preset tableware shall be removed when a consumer is seated or cleaned and sanitized before further use. Pressurized cylinders shall be securely fastened to rigid structure. Linens must be free of food residue and soil and be laundered as required. (114074, 114075(a,b,d,e), 114081, 114119, 114121, 114161, 114172, 114178, 114179, 114083, 114185, 114185.2, 114185.3, 114185.4, 114185.5)"
65. Compliance with equipment construction requirements.
Conditions Observed: Observed electrical cord serving the facility is unprotected from vehicle traffic. Insulation damaged and conductors exposed. Replace and protect new line. Observed rust holes on exterior of trailer. Repair holes. Observed non-functional deep fryer. Repair/replace/remove this piece of equipment. Observed broken brake light lenses. Repair.
ROACHY SAYS: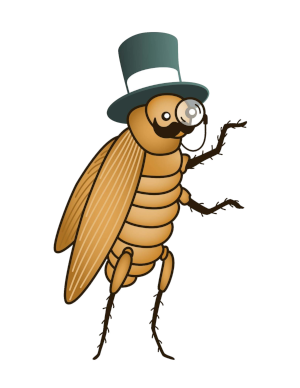 "Food equipment shall be smooth, readily accessible and easily cleanable; nonportable equipment shall be an integral part of the primary unit. Unfinished wood is prohibited and construction joints and seams shall be tightly fitted and sealed so as to be easily cleanable. MFFs that handle Potentially Hazardous Foods, except prepackaged frozen, whole fish and aquatic invertebrates, shall be equipped with refrigeration units as defined in section 113885. All new and replacement gas appliances shall meet applicable ANSI standards and electrical appliances shall meet applicable UL standards. The space around pipes, conduits, or hoses that extend through cabinets, floors, or outer walls shall be sealed and the closure shall be smooth and easily cleanable. Equipment in which spillage is likely to occur shall have a drip tray fitted so that spillage drains into a waste tank. Equipment shall be installed so as to be easily cleanable, prevent vermin harborage, and provide adequate access for service and maintenance. Floors, walls, and ceilings of all enclosed food preparation areas of MFFs shall be constructed so that the surfaces are impervious, smooth and easily cleanable; the floor wall juncture shall be coved with a min. 3/8 in. radius coving with the floor surface extending up the wall at least 4 in. (114301)"
75. Compliance with safety requirements
Conditions Observed: Emergency exit blocked with various items. Emergency exit shall be kept unobstructed at all times.
ROACHY SAYS: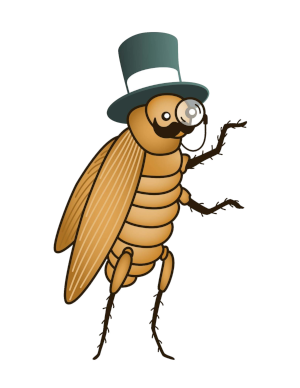 "All utensils in a MFF shall be stored so as to prevent their being thrown about in the event of a sudden stop, collision, or overturn. MFFs must have a fully stocked first aid kit, properly charged 10 BC-rated fire extinguisher (for MFFs with heating elements or cooking equipment) and compliant second exit (at least 24"x36"). Gas fired appliances shall be properly insulated in a manner that will prevent excessive heat buildup and injury. All liquified petroleum equipment shall be installed to meet applicable standards. (114323)"
79. Mobile water and waste water tanks installed.
Conditions Observed: Observed bus tub catching waste from condensate line under trailer. Install condensate line to wastewater tank. Cover to water inlet is missing. Inlet fittings do not have protective covers allowing rainwater to run from roof of trailer over and onto the inlet. Replace the cover. Prior to filling the tank, facility shall disinfect water inlet with 1:10 chlorine bleach solution. Facility's potable water tank lacks an access port for inspection and cleaning. Facility must provide a written procedure for cleaning and sanitizing to this office for approval by 3/11/19.
ROACHY SAYS: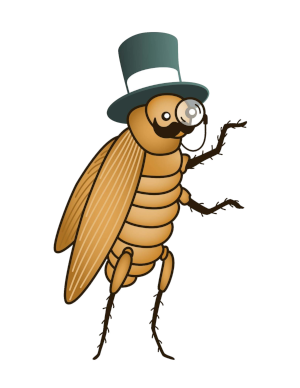 "MFFs that handle nonprepackaged food shall be equipped with approved potable water and wastewater tanks, unless approved temporary water and wastewater connections are provided. An approved potable water hose used for conveying potable water from a water tank shall be safe, durable, corrosion resistant, nonabsorbent, protected from contamination at all times, and clearly and durably identified as to its use. A potable water tank shall have sufficient capacity (at least 5 gallons exclusively for handwashing, 25 gallons for food preparation and warewashing) and shall deliver at least 1 gallon/minute to each sink basin. A wastewater tank shall be of a capacity commensurate with the level of food handling activity, have a minimum capacity that is 50 percent greater than the potable water tank, and be equipped with a shut-off valve. Wastewater tanks shall be thoroughly flushed and drained in a sanitary manner during the servicing operation. (114205, 114207, 114209, 114211, 114213, 114215, 114217, 114219, 114221, 114223, 114225, 114227, 114229, 114231, 114233, 114235, 114238, 114239, 114240, 114241, 114242)"