Best Western Humboldt House Inn - Food
701 Redwood DR, Garberville
---
Routine Inspection
ROACHY SAYS: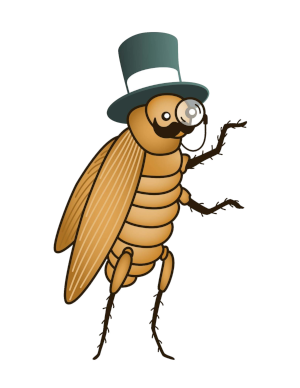 "Ooo! Welcome to Sanitarytown! Population: Best Western Humboldt House Inn - Food! I see lots of happy hungry mouths in this establishment's near future!!"
Routine Inspection
30. Toxic substances properly identified, stored, used.
Conditions Observed: Observed unapproved insecticide stored below 3 compartment sink. Remove unapproved insecticide from premises and contact professional pest control for integrated pest management. General manager of the hotel instructed head of housekeeping to remove unapproved chemical from the premises, thank you.
ROACHY SAYS: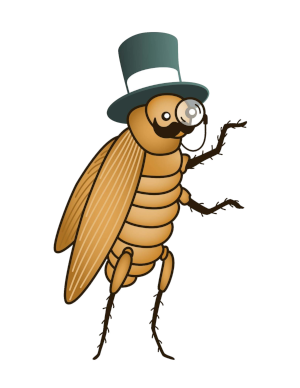 "Only those insecticides, rodenticides, and other pesticides that are necessary, bear a legible manufacturer's label, and are specifically approved for use in a food facility may be used in a food facility in accordance with the manufacturer's instructions. Containers used for storing poisonous or toxic materiails such as cleaners and sanitizers taken from bulk supplies shall be clearly and individually identified with the common name of the material. Poisonous or toxic materials shall be stored or displayed to prevent contamination of food, equipment, utensils, linens, and single-use articles. (114254, 114254.1, 114254.2)"
Routine Inspection
44. Premises; personal/cleaning items; vermin-proofing.
Conditions Observed: Observed a gap in the flashing on the exterior door to the food storage area; pen easily passes thru the gap. Repair to eliminate gap and to provide flush, tight seal with the floor.
ROACHY SAYS: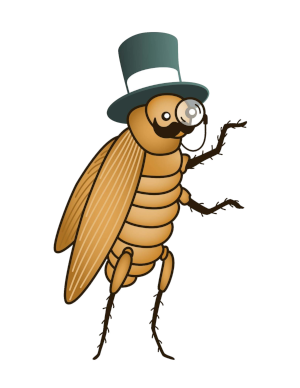 "All premises of a food facility shall be kept clean, fully operative, and in good repair. The premise of a food facility shall be free of litter and items unnecessary to the operation of the facility. Areas designated for employees to eat and drink shall be located so that food, clean equipent and utensils, linens, and single-use articles are protected from contamination. Personal items shall be stored in a designated area to prevent contamination of food or utensils. Food prep sinks, warewashing sinks, and handwashing sinks shall not be used for the cleaning or maintenance of tools or cleaning supplies or to dispose of mop water and similar liquid wastes. A dedicated janitorial sink with a drain shall be provided and conveniently located. A separate room, area, or cabinet shall be provided for cleaning supplies. The facility shall be kept vermin proof. Insect electrocution devices shall retain the insect within the device and shall not be located over food or utensil handling areas. (114123, 114143(a, b), 114256, 114256.1, 114256.2, 114256.4, 114257, 114257.1, 114259, 114259.2, 114259.3, 114279, 114281, 114282)"