C & V Market
1634 F St, Eureka
---
Routine Inspection
ROACHY SAYS: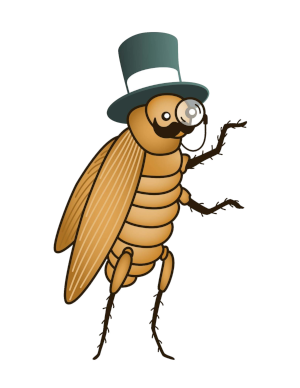 "Ooo! Welcome to Sanitarytown! Population: C & V Market! I see lots of happy hungry mouths in this establishment's near future!!"
Routine Inspection
38. Adequate ventilation and lighting, designated areas, use.
Conditions Observed: Observed nonfunctional lights in dairy walk-in refrigerator and back stock room. Replace light bulbs to provide adequate lighting.
ROACHY SAYS: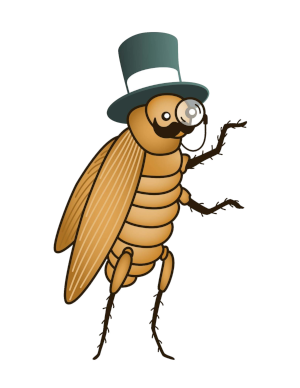 "Approved exhaust hoods shall be provided to remove toxic gases, heat, grease, vapors and smoke. Canopy-type hoods shall extend six inches beyond all cooking equipment. Toilet rooms shall be consistent with local building codes and vented to the outside air by a screened openable window, air shaft, or light-switch activated exhaust fan. Adequate lighting shall be provided in all areas to facilitate cleaning and inspection. Light fixtures in areas where open food is stored, served, prepared, and where utensils are washed shall be of shatterproof construction or protected with light shields. (114149, 114149.1, 114149.2, 114149.3, 114252, 114252.1)"
45. Floor, walls, and ceilings: built, maintained, clean.
Conditions Observed: Observed pits and holes in flooring throughout the facility. Repair/replace floors to provide a smooth surface that is smooth, durable, nonabsorbent and easy to clean. Submit floor samples or manufacturer specification sheets to this office for approval prior to purchase and installation.
ROACHY SAYS: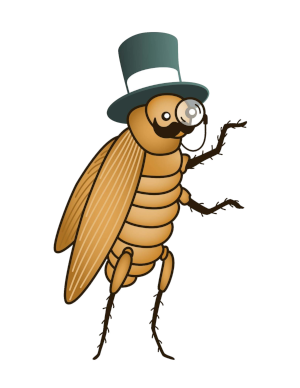 "Food facilities shall be fully enclosed in a building consisting of permanent floors, walls, and an overhead structure that meets minimum standards. The walls and ceiling shall be smooth, durable, nonabsorbent, and easily cleanable. Flooring and base coving shall be smooth, durable, and made of approved nonabsorbent material that is easily cleanable. Floor surfaces shall be coved at the juncture of the floor and wall with a 3/8 inch minimum radius and shall extend up the wall at least 4 inches. (114143(d), 114266, 114268, 114268.1, 114271, 114272)"