Early Bird
40640 Highway 299, Willow Creek
---
Routine Inspection
08. Proper hot and cold holding temperatures.
Conditions Observed: Sliced mushrooms in the undercounter fridge under the kitchen prep top were measured at 44.6° F today, and chili in the same unit was measured at 41.2° F. This was corrected on site; both items were moved to the colder 2-door refrigeration unit in the back of the kitchen. Please monitor and adjust the temperature of the kitchen prep top refrigeration unit as needed to ensure that all potentially-hazardous foods are held at or below 41° F. Thank you.
ROACHY SAYS: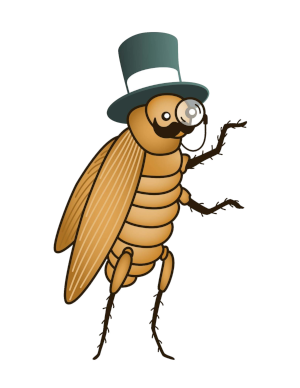 "Except during preparation, cooking, cooling, transportation to or from a retail food facility for a period of less than thirty minutes, when time is used as the public health control, or as otherwise specified, potentially hazardous foods shall be maintained at or below 41F or at or above 135F. The following foods may be held at or below 45F: raw shell eggs, unshucked live molluscan shellfish, pasteurized milk and pasteurized milk products in original sealed containers, potentially hazardous foods held during transportation. Potentially hazardous foods held for dispensing in serving lines and salad bars may be held at 45F, not to exceed 12 hours in a 24 hour period, if unused portions are discarded. Food preparation shall not exceed two cumulative hours without a return to the required holding temperatures. (113996, 113998, 114037, 114343(a))"
24. No rodents, insects, birds, or animals.
Conditions Observed: A few flies were observed in the facility today. Although no contamination of food or food contact surfaces were observed, a food facility must be kept free of vermin. Please consult a licensed pest removal contractor and/or install a fly trap, air curtain, or other similar device to prevent the entry of flies to the facility.
ROACHY SAYS: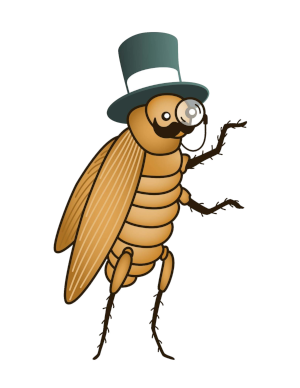 "A food facility shall be kept free of vermin. Live animals are prohibited from food facilities except as specified in 114259.5. Food facility employees shall not care for or handle animals that may be present in the food facility. Food facility employees are required to wash their hands after handling or caring for fish in an aquarium and/or shellfish, or crustacea, in display tanks and as specified in 114259.4. (114259.1, 114259.4, 114259.5)"