Fat Cat Bakery, Carvery & Tappery
415 7th ST, Eureka
---
Routine Inspection
08. Proper hot and cold holding temperatures.
Conditions Observed: Observed butter held out of temperature control at room temperature. Butter is a PHF that must be refrigerated. "Keep refrigerated" is stated on the butter packaging by the manufacturer. You may hold butter out of temperature control if it is time labeled for 4 hours and then discarded after that 4 hours has past. Operator discarded butter and agreed to use time as a public health control by time labeling butter and discarding it after 4 hours. Measured open gallon of milk 46F in Avantco under counter refrigerator. Measured ambient air of this unit 46F. Adjust/service/repair Avantco under counter refrigerator to hold cold PHF at or below 41F at all times.
ROACHY SAYS: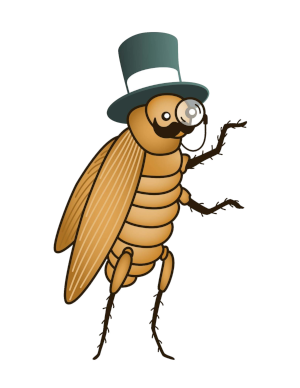 "Except during preparation, cooking, cooling, transportation to or from a retail food facility for a period of less than thirty minutes, when time is used as the public health control, or as otherwise specified, potentially hazardous foods shall be maintained at or below 41F or at or above 135F. The following foods may be held at or below 45F: raw shell eggs, unshucked live molluscan shellfish, pasteurized milk and pasteurized milk products in original sealed containers, potentially hazardous foods held during transportation. Potentially hazardous foods held for dispensing in serving lines and salad bars may be held at 45F, not to exceed 12 hours in a 24 hour period, if unused portions are discarded. Food preparation shall not exceed two cumulative hours without a return to the required holding temperatures. (113996, 113998, 114037, 114343(a))"
24. No rodents, insects, birds, or animals.
Conditions Observed: Observed approximately 4 flies behind the front counter, 2 flies in the kitchen, and 1 fly in the bakery area of the facility. Increase vermin proofing, professional pest control and cleaning efforts to maintain an insect-free facility.
ROACHY SAYS: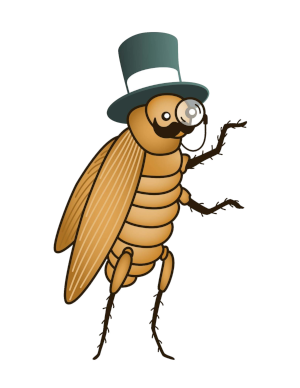 "A food facility shall be kept free of vermin. Live animals are prohibited from food facilities except as specified in 114259.5. Food facility employees shall not care for or handle animals that may be present in the food facility. Food facility employees are required to wash their hands after handling or caring for fish in an aquarium and/or shellfish, or crustacea, in display tanks and as specified in 114259.4. (114259.1, 114259.4, 114259.5)"
28. Food separated and protected.
Conditions Observed: Observed uncovered pastries, cookies and breads stored on speed racks throughout the facility. Cover all stored foods to protect them from contamination.
ROACHY SAYS: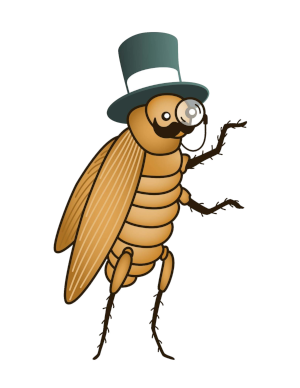 "Food shall be protected from contamination during transportation, storage, preparation, holding, and display. Adequate and suitable counter space shall be provided for all food preparation. Food preparation shall be conducted wthin an approved food compartment or fully enclosed food facility. Open-air barbecues shall be separated from public access. (113984(a-f), 113986, 114060, 114067(a,d,e,j), 114069(a, c, d), 114077, 114089.1(c), 114143(c,e))"
34. Non-food-contact surfaces clean.
Conditions Observed: Observed food debris and buildup on non-food contact surfaces of equipment, including but not limited to, the standing mixer, exterior bulk food containers, and floors throughout the facility. Maintain non-food contact surfaces clean and free of debris.
ROACHY SAYS: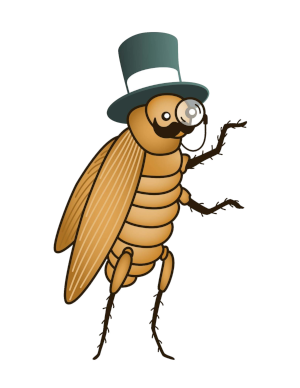 "Nonfood-contact surfaces of equipment shall be kept free of an accumulation of dust, dirt, food residue, and other debris. (114115(b))"
Routine Inspection
ROACHY SAYS: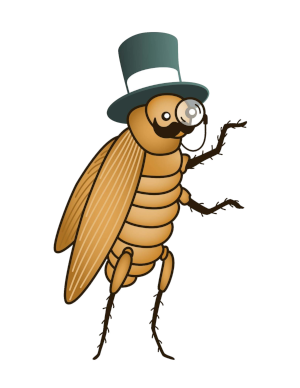 "Ooo! Welcome to Sanitarytown! Population: Fat Cat Bakery, Carvery & Tappery! I see lots of happy hungry mouths in this establishment's near future!!"
Routine Inspection
ROACHY SAYS: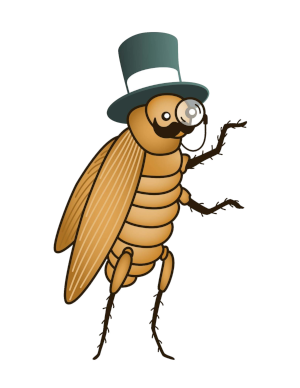 "Ooo! Welcome to Sanitarytown! Population: Fat Cat Bakery, Carvery & Tappery! I see lots of happy hungry mouths in this establishment's near future!!"
Routine Inspection
ROACHY SAYS: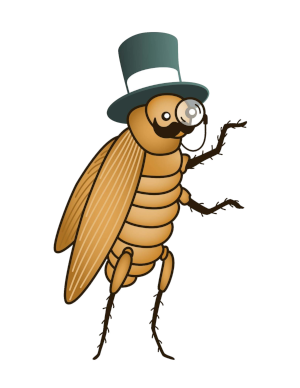 "Zero violations! Now that's how you keep 'em coming back for more! I'll be sending all my human friends to Fat Cat Bakery, Carvery & Tappery! Yum yum!!"
Routine Inspection
ROACHY SAYS: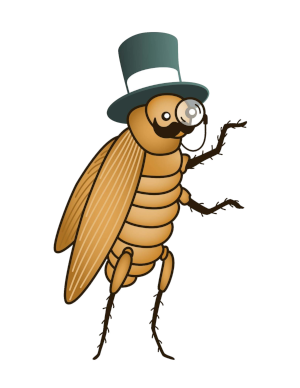 "Humboldt foodies rejoice! Our reports show that Fat Cat Bakery, Carvery & Tappery knows how to get you fed in a sanitary manner. Now that's nummy!!"