Gold Rush Coffee
2742 Broadway, Eureka
---
Routine Inspection
ROACHY SAYS: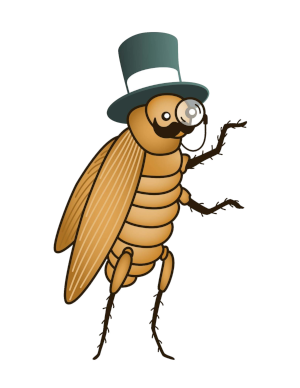 "Ooo! Welcome to Sanitarytown! Population: Gold Rush Coffee! I see lots of happy hungry mouths in this establishment's near future!!"
Routine Inspection
08. Proper hot and cold holding temperatures.
Conditions Observed: Found deli meats between 43.3-44.6F located inside deli refrigerator inserts. Ambient air of refrigerator unit found at 46F. Discussed maintaining lid closed during down time. Retemped products at 41F unit at 40F Corrected on site. Found gallon of milk on ice bath, gallon not totally submerged. Temperature at 47.5 Corrected on site, milk relocated to refrigerator unit. Discussed ice bath methods. Temperature of milk stored inside of "Norris" bulk refrigerator at 46.5. Observed refrigerator temp to be 50+F. Discussed the function of a bulk refrigerator. Recommend providng adequate refrigerator units for barista station.
ROACHY SAYS: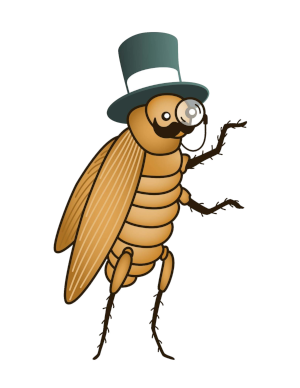 "Except during preparation, cooking, cooling, transportation to or from a retail food facility for a period of less than thirty minutes, when time is used as the public health control, or as otherwise specified, potentially hazardous foods shall be maintained at or below 41F or at or above 135F. The following foods may be held at or below 45F: raw shell eggs, unshucked live molluscan shellfish, pasteurized milk and pasteurized milk products in original sealed containers, potentially hazardous foods held during transportation. Potentially hazardous foods held for dispensing in serving lines and salad bars may be held at 45F, not to exceed 12 hours in a 24 hour period, if unused portions are discarded. Food preparation shall not exceed two cumulative hours without a return to the required holding temperatures. (113996, 113998, 114037, 114343(a))"
15. Food contact surfaces: clean and sanitized.
Conditions Observed: Food debris observed on knife that is used to cut through sandwiches. Knife located at deli station. Observed wet wiping cloth without sanitizing solution folded at deli station. Cloth is used to clean knives. Wiping cloths shall be stored in a sanitizing bucket at all times. Corrected on site. Wiping cloth stored in sanitizing bucket. Sanitizing bucket at barista station found with < 100ppm QT sanitizing solution. Corrected on site , bucket replenished with fresh sanitizing sol reading at 200ppm QT. Education provided for proper use of wiping cloths and measurement of sanitizing solution.
ROACHY SAYS: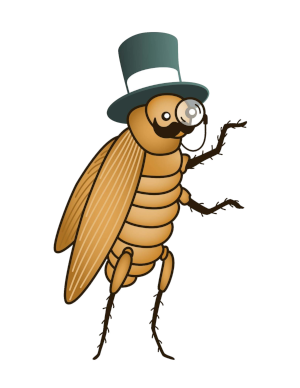 "Food-contact surfaces and utensils shall be clean to sight and touch. Food-contact surfaces and multiservice utensils shall be effectively washed, rinsed, and sanitized to remove or completely loosen soils by use of manual or mechanical methods. Precleaning may be required. Manual sanitization shall be accomplished during the final rinse by contact with solution containing 100 ppm available chlorine, 200 ppm quaternary ammonium, or another approved sanitizer. Mechanical sanitization shall be accomplished in the final rinse by achieving a utensil surface temperature of 160F or by contact with solution containing 50 ppm available chlorine, 200 ppm quaternary ammonium, or another approved sanitizer. After cleaning and sanitizing, equipment and utensils shall be air dried. Mechancial warewash machines must be approved and installed and operated according to manufacturer's specifications. Food contact surfaces, utensils, and equipment shall be cleaned and sanitized at the following times: before each use with different type of raw food of animal origin, when changing from raw food to ready to eat food, between uses with raw produce and potentially hazardous food, before using a thermometer, and any time during the operation when contamination may have occurred. Warewash sinks used to wash wiping cloths, wash produce, or thaw food must be cleaned and sanitized before and after these uses. Equipment, food contact surfaces, and utensils must be cleaned and sanitized throughout the day at least every four hours or as needed to prevent contamination. (114097, 114099.1, 114099.2, 114099.4, 114099.6, 114099.7, 114101, 114105, 114109, 114111, 114113, 114115(a,c), 114117, 114125(b), 114141)"
Routine Inspection
ROACHY SAYS: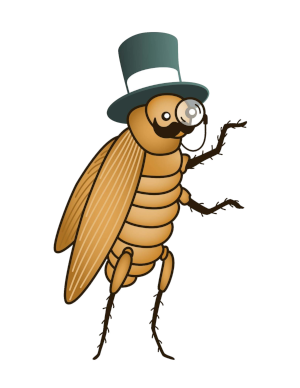 "Wow! Roachy can see himself in your butterknives! Way to go, Gold Rush Coffee!!"