Golden Harvest Cafe - Eureka
1707 W Allard Ave, Eureka
---
Routine Inspection
ROACHY SAYS: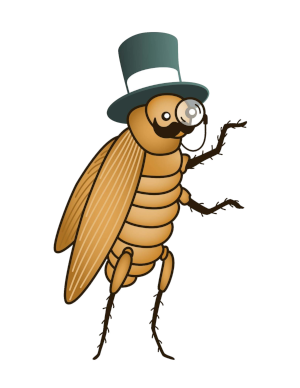 "Take a victory lap, Golden Harvest Cafe - Eureka! In the race that is maintaining a clean and healthy establishment you've earned Roachy's gold medal! Eat here today, everyone!!"
Routine Inspection
ROACHY SAYS: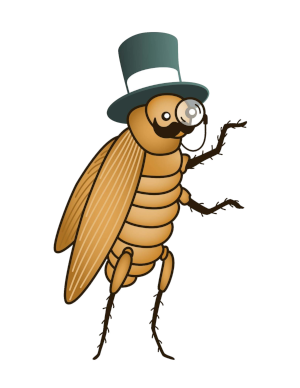 "Huzzah! This establishment has successfully impressed the government! Kudos, Golden Harvest Cafe - Eureka!!"
Routine Inspection
45. Floor, walls, and ceilings: built, maintained, clean.
Conditions Observed: Observed some old debris build-up beneath cookline equipment, dishmachine and hot water heater. Please maintain clean. Observed some debris build-up on walkin walls. Please maintain clean.
ROACHY SAYS: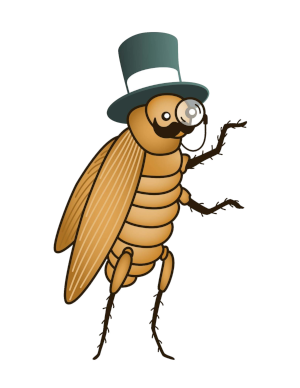 "Food facilities shall be fully enclosed in a building consisting of permanent floors, walls, and an overhead structure that meets minimum standards. The walls and ceiling shall be smooth, durable, nonabsorbent, and easily cleanable. Flooring and base coving shall be smooth, durable, and made of approved nonabsorbent material that is easily cleanable. Floor surfaces shall be coved at the juncture of the floor and wall with a 3/8 inch minimum radius and shall extend up the wall at least 4 inches. (114143(d), 114266, 114268, 114268.1, 114271, 114272)"
Routine Inspection
08. Proper hot and cold holding temperatures.
Conditions Observed: Hollandaise sauce and garlic sauce setting at room temperature by the prep area cookline, Hollandaise sauce temped at 117 F . Potentially hazardous food shall be held at or above 135 degrees Fahrenheit. Recommend keeping Hollandaise sauce at 145 degrees Fahrenheit and for no more than 2 hours. Employee COS by reheating sauces.
ROACHY SAYS: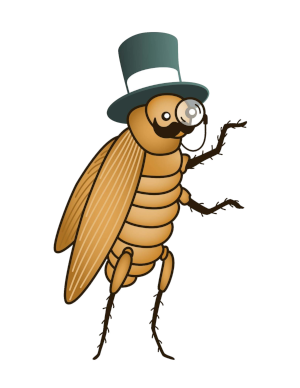 "Except during preparation, cooking, cooling, transportation to or from a retail food facility for a period of less than thirty minutes, when time is used as the public health control, or as otherwise specified, potentially hazardous foods shall be maintained at or below 41F or at or above 135F. The following foods may be held at or below 45F: raw shell eggs, unshucked live molluscan shellfish, pasteurized milk and pasteurized milk products in original sealed containers, potentially hazardous foods held during transportation. Potentially hazardous foods held for dispensing in serving lines and salad bars may be held at 45F, not to exceed 12 hours in a 24 hour period, if unused portions are discarded. Food preparation shall not exceed two cumulative hours without a return to the required holding temperatures. (113996, 113998, 114037, 114343(a))"
20. Consumer advisory provided for raw or undercooked foods.
Conditions Observed: Menu lacks a consumer advisory notice less than thoroughly cooked food. Provide a menu disclosure as a written statement on the menu.
ROACHY SAYS: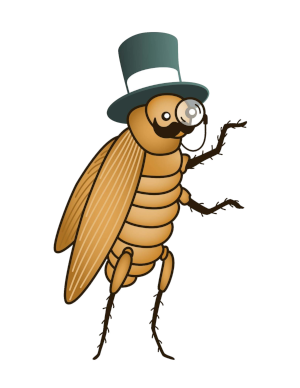 "If a food of animal origin is served raw, undercooked, or without otherwise being processed to eliminate pathogens, either in ready-to-eat form or as an ingredient in another ready-to-eat food, the permitholder shall inform consumers of the significantly increased risk of consuming those foods by way of a disclosure pursuant to subdivision (b) of 114093 and reminder pursuant to subdivision (c) of 114093, using brochures, deli case or menu advisories, label statements, table tents, placards, or other effective written means. (114012, 114093)"