Greenview Market
1990 11th St, Arcata
---
Routine Inspection
45. Floor, walls, and ceilings: built, maintained, clean.
Conditions Observed: Observed an approximately 4 by 3 inch hole in the wall below the four-part outlet (near the hanging Mountain Dew balloon). Repair hole to eliminate opening and prevent vermin ingress.
ROACHY SAYS: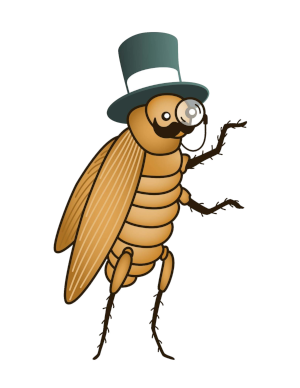 "Food facilities shall be fully enclosed in a building consisting of permanent floors, walls, and an overhead structure that meets minimum standards. The walls and ceiling shall be smooth, durable, nonabsorbent, and easily cleanable. Flooring and base coving shall be smooth, durable, and made of approved nonabsorbent material that is easily cleanable. Floor surfaces shall be coved at the juncture of the floor and wall with a 3/8 inch minimum radius and shall extend up the wall at least 4 inches. (114143(d), 114266, 114268, 114268.1, 114271, 114272)"
Routine Inspection
31. Food storage; food storage containers identified.
ROACHY SAYS: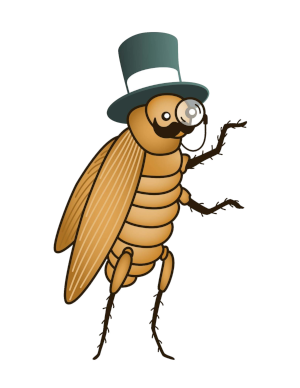 "Adequate and suitable space shall be provided for the storage of food. Food shall be protected from contamination by storing the food in a clean, dry location, where it is not exposed to splash, dust, vermin, or other forms of contamination or adulteration, and at least six inches above the floor. Food shall not be stored in any of the following ways: in locker rooms, toilet rooms, dressing rooms, refuse rooms, mechanical rooms, under sewer lines that are not shielded to intercept potential drips, under leaking water lines, including leaking automatic fire sprinklers heads, or under lines on which water has condensated, under open stairwells or under sources of contamination. Working containers holding food or food ingredients that are removed from their original packages for use in the food facility shall be identified with the common name of the food. Non-prepackaged food may not be stored in direct contact with undrained ice. Products that are held by the permit holder for credit, redemption, or return to the distributor, such as damaged, spoiled, or recalled products shall be segregated and held in designated areas that are separated from food, equipment, utensils, linens, and single-use articles. (114047, 141049, 114051, 114053, 114055, 114067(h), 114069(b))"
Routine Inspection
14. Food in good condition; safe and unadulterated.
Conditions Observed: Observed produce (lemons, tomatoes, potatoes) to be moldy, sprouted, and not in good condition. Discard rotten produce. All foods offered for sale shall be wholesome and in good conditon.
ROACHY SAYS: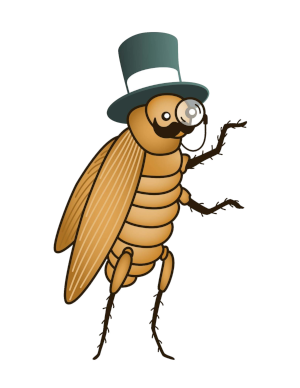 "Food shall be produced, prepared, stored, transported, and served so as to be free from adulteration and spoilage. Employees shall not commit any act that may cause the contamination or adulteration of food or food contact surfaces. Containers previously used to store poisonous or toxic materials shall not be used to store food, utensils, or single use articles. Utensils used for tasting shall be discarded or washed, rinsed, and sanitized between tastings. Ice used as a medium for cooling food and beverages shall not be offered for consumption. Food shall be inspected upon receipt and prior to any use, storage, or resale. Shell eggs shall be received clean, sound, and not exceed restricted tolerances for US Consumer Grade B Standards. (113967, 113976, 113980, 113982, 113988, 113990, 114035, 114041(a), 114254.3)"
33. Food properly labeled and honestly presented.
Conditions Observed: Observed a prepackaged container of ham/cheese rolls to be lacking the proper label. Ensure all prepacked food bears a label that contains the following: the common name of the food, a list of ingredients in descending order by weight, the quantity of the contents, name and place of business of the manufacturer.
ROACHY SAYS: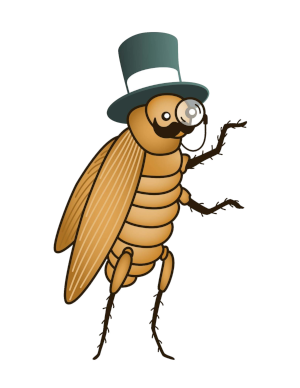 "Any food is misbranded if its labeling is false or misleading, if it is offered for sale under the name of another food, or if it is an imitation of another food for which a definition and standard of identity has been established by regulation. A retail food facility shall not sell or offer for sale infant formula or baby food after the "use by" date. Food prepackaged in a food facility shall bear a label that complies with the labeling requirements prescribed by the Sherman Food, Drug, and Cosmetic Law. A franchise food chain with 20 or more stores must disclose calories, carbohydrates, saturated fat, and sodium for each standard menu item. Labeling is to be in the form of a brochure on the table, a menu next to each standard menu item, a menu under an index section separate from the listing of standard menu items, a menu insert, or a table tent on the table. (114087, 114088, 114089, 114089.1(a,b), 114090, 114093.1, 114094, 114094.5, 114377)"
44. Premises; personal/cleaning items; vermin-proofing.
Conditions Observed: Observed excessive amounts of items that appear to no longer be in use in the loft and loading area. Remove all unnecessary items from these area per applicable law. Increase the amount of floor space to optimize visual monitoring of vermin activity.
ROACHY SAYS: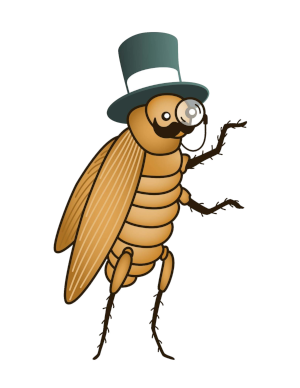 "All premises of a food facility shall be kept clean, fully operative, and in good repair. The premise of a food facility shall be free of litter and items unnecessary to the operation of the facility. Areas designated for employees to eat and drink shall be located so that food, clean equipent and utensils, linens, and single-use articles are protected from contamination. Personal items shall be stored in a designated area to prevent contamination of food or utensils. Food prep sinks, warewashing sinks, and handwashing sinks shall not be used for the cleaning or maintenance of tools or cleaning supplies or to dispose of mop water and similar liquid wastes. A dedicated janitorial sink with a drain shall be provided and conveniently located. A separate room, area, or cabinet shall be provided for cleaning supplies. The facility shall be kept vermin proof. Insect electrocution devices shall retain the insect within the device and shall not be located over food or utensil handling areas. (114123, 114143(a, b), 114256, 114256.1, 114256.2, 114256.4, 114257, 114257.1, 114259, 114259.2, 114259.3, 114279, 114281, 114282)"