Handee Market
3500 F St, Eureka
---
Routine Inspection
ROACHY SAYS: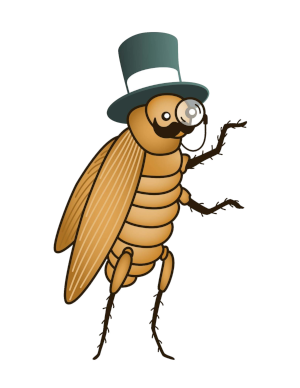 "Ooo! Welcome to Sanitarytown! Population: Handee Market! I see lots of happy hungry mouths in this establishment's near future!!"
Routine Inspection
31. Food storage; food storage containers identified.
Conditions Observed: Observed 2 boxes of cereal stored on the floor. Food must be stored at least 6inches above the floor to protect it from contamination or potential vermin attraction. Employee put 2 boxes of cereal on a shelf 6 inches above the floor. Thank you.
ROACHY SAYS: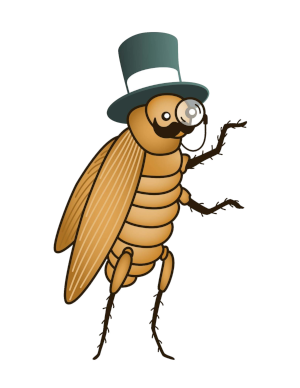 "Adequate and suitable space shall be provided for the storage of food. Food shall be protected from contamination by storing the food in a clean, dry location, where it is not exposed to splash, dust, vermin, or other forms of contamination or adulteration, and at least six inches above the floor. Food shall not be stored in any of the following ways: in locker rooms, toilet rooms, dressing rooms, refuse rooms, mechanical rooms, under sewer lines that are not shielded to intercept potential drips, under leaking water lines, including leaking automatic fire sprinklers heads, or under lines on which water has condensated, under open stairwells or under sources of contamination. Working containers holding food or food ingredients that are removed from their original packages for use in the food facility shall be identified with the common name of the food. Non-prepackaged food may not be stored in direct contact with undrained ice. Products that are held by the permit holder for credit, redemption, or return to the distributor, such as damaged, spoiled, or recalled products shall be segregated and held in designated areas that are separated from food, equipment, utensils, linens, and single-use articles. (114047, 141049, 114051, 114053, 114055, 114067(h), 114069(b))"
34. Non-food-contact surfaces clean.
Conditions Observed: Observed food debris on interior of microwave. Clean non-food contact surfaces regularly to prevent buildup.
ROACHY SAYS: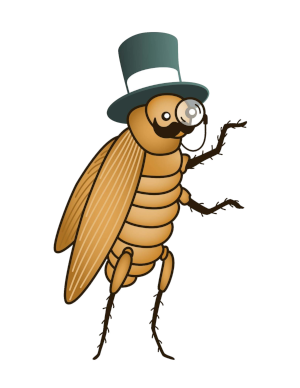 "Nonfood-contact surfaces of equipment shall be kept free of an accumulation of dust, dirt, food residue, and other debris. (114115(b))"
44. Premises; personal/cleaning items; vermin-proofing.
Conditions Observed: Observed front door propped open during the inspection (it was open prior to beer delivery). The facility must remain vermin proof at all times. Keep the door closed or install a screen (at least 16 mesh per square inch) to prevent the passage or harborage of animals, birds and vermin, including but not limited to, insects and rodents.
ROACHY SAYS: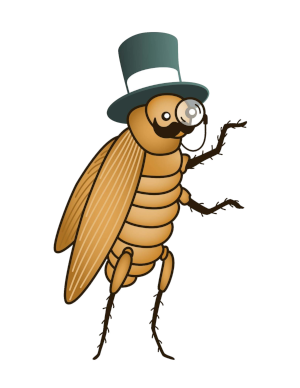 "All premises of a food facility shall be kept clean, fully operative, and in good repair. The premise of a food facility shall be free of litter and items unnecessary to the operation of the facility. Areas designated for employees to eat and drink shall be located so that food, clean equipent and utensils, linens, and single-use articles are protected from contamination. Personal items shall be stored in a designated area to prevent contamination of food or utensils. Food prep sinks, warewashing sinks, and handwashing sinks shall not be used for the cleaning or maintenance of tools or cleaning supplies or to dispose of mop water and similar liquid wastes. A dedicated janitorial sink with a drain shall be provided and conveniently located. A separate room, area, or cabinet shall be provided for cleaning supplies. The facility shall be kept vermin proof. Insect electrocution devices shall retain the insect within the device and shall not be located over food or utensil handling areas. (114123, 114143(a, b), 114256, 114256.1, 114256.2, 114256.4, 114257, 114257.1, 114259, 114259.2, 114259.3, 114279, 114281, 114282)"
45. Floor, walls, and ceilings: built, maintained, clean.
Conditions Observed: Observed dust and mold-like substance on walls and ceilings in beer walk-in refrigerator. Clean and maintain impacted areas to prevent mold growth and dust accumulation.
ROACHY SAYS: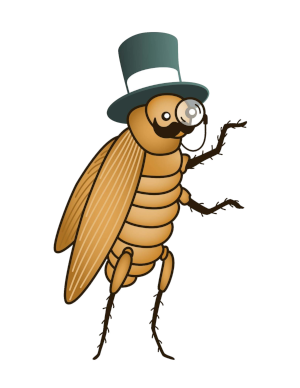 "Food facilities shall be fully enclosed in a building consisting of permanent floors, walls, and an overhead structure that meets minimum standards. The walls and ceiling shall be smooth, durable, nonabsorbent, and easily cleanable. Flooring and base coving shall be smooth, durable, and made of approved nonabsorbent material that is easily cleanable. Floor surfaces shall be coved at the juncture of the floor and wall with a 3/8 inch minimum radius and shall extend up the wall at least 4 inches. (114143(d), 114266, 114268, 114268.1, 114271, 114272)"
48. Signs Posted, Last Inspection Report Available.
Conditions Observed: Your permit to operate as well as the "last inspection report available" sign are required to be posted in a conspicuous location.
ROACHY SAYS: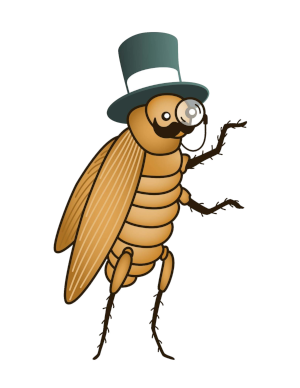 "Handwashing signs directing employees to wash hands shall be posted in each toilet room used by food employees. No smoking signs shall be posted in food preparation, food storage, warewashing, and utensil storage areas. A copy of the most recent routine inspection report shall be maintained at the food facility and made available upon request. The food facility shall post a notice advising consumers that a copy of the most recent routine inspection report is available for review by any interested party. A permit shall be posted in a conspicuous place. (113725.1, 113953.5, 113978, 114381(e))"