Los Giles Taqueria
Trailer
100 Ericson CT, Arcata
---
Routine Inspection
34. Non-food-contact surfaces clean.
Conditions Observed: Observed build-up on fixtures on handwashing sink. Observed grey, dust-like build-up on interior of cap for potable water inlet. Observed food debris, open bag of snack food on floor below 3-part sink. Clean and sanitize impacted surfaces. Maintain tidy.
ROACHY SAYS: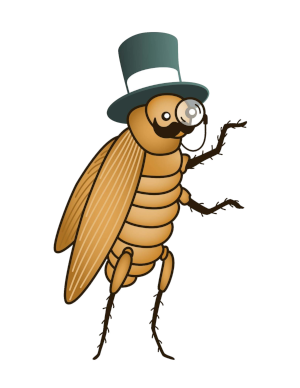 "Nonfood-contact surfaces of equipment shall be kept free of an accumulation of dust, dirt, food residue, and other debris. (114115(b))"
Routine Inspection
65. Compliance with equipment construction requirements.
Conditions Observed: Coving has separated from wall below 3-part sink. Repair coving to be eliminate gap. Coving shall be flush with wall.
ROACHY SAYS: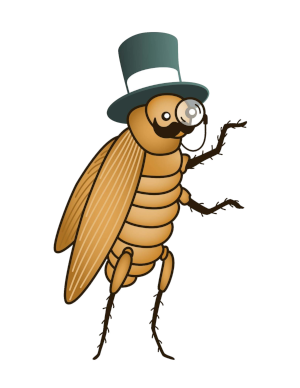 "Food equipment shall be smooth, readily accessible and easily cleanable; nonportable equipment shall be an integral part of the primary unit. Unfinished wood is prohibited and construction joints and seams shall be tightly fitted and sealed so as to be easily cleanable. MFFs that handle Potentially Hazardous Foods, except prepackaged frozen, whole fish and aquatic invertebrates, shall be equipped with refrigeration units as defined in section 113885. All new and replacement gas appliances shall meet applicable ANSI standards and electrical appliances shall meet applicable UL standards. The space around pipes, conduits, or hoses that extend through cabinets, floors, or outer walls shall be sealed and the closure shall be smooth and easily cleanable. Equipment in which spillage is likely to occur shall have a drip tray fitted so that spillage drains into a waste tank. Equipment shall be installed so as to be easily cleanable, prevent vermin harborage, and provide adequate access for service and maintenance. Floors, walls, and ceilings of all enclosed food preparation areas of MFFs shall be constructed so that the surfaces are impervious, smooth and easily cleanable; the floor wall juncture shall be coved with a min. 3/8 in. radius coving with the floor surface extending up the wall at least 4 in. (114301)"
79. Mobile water and waste water tanks installed.
Conditions Observed: Observed dust and staining on interior of potable water gap; fixture is in disrepair. Repair fixture so it is properly mounted to the trailer. Clean and sanitize cap. Consider enclosing potable water inlet.
ROACHY SAYS: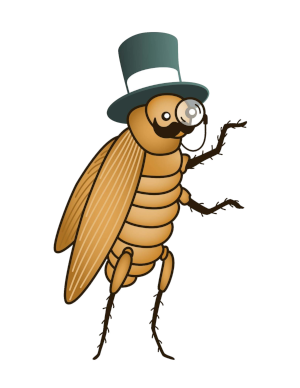 "MFFs that handle nonprepackaged food shall be equipped with approved potable water and wastewater tanks, unless approved temporary water and wastewater connections are provided. An approved potable water hose used for conveying potable water from a water tank shall be safe, durable, corrosion resistant, nonabsorbent, protected from contamination at all times, and clearly and durably identified as to its use. A potable water tank shall have sufficient capacity (at least 5 gallons exclusively for handwashing, 25 gallons for food preparation and warewashing) and shall deliver at least 1 gallon/minute to each sink basin. A wastewater tank shall be of a capacity commensurate with the level of food handling activity, have a minimum capacity that is 50 percent greater than the potable water tank, and be equipped with a shut-off valve. Wastewater tanks shall be thoroughly flushed and drained in a sanitary manner during the servicing operation. (114205, 114207, 114209, 114211, 114213, 114215, 114217, 114219, 114221, 114223, 114225, 114227, 114229, 114231, 114233, 114235, 114238, 114239, 114240, 114241, 114242)"