Mountain Mike's Pizza
3144 Broadway C3-C5 Ste, Eureka
---
CP - Change of Ownership
ROACHY SAYS: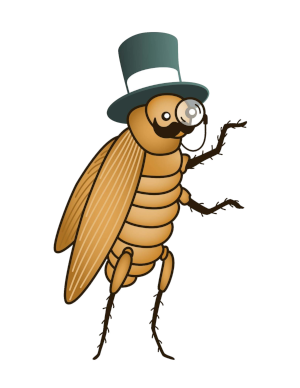 "Take a victory lap, Mountain Mike's Pizza! In the race that is maintaining a clean and healthy establishment you've earned Roachy's gold medal! Eat here today, everyone!!"
Reinspection
ROACHY SAYS: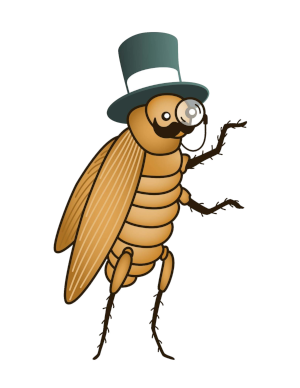 "Take a victory lap, Mountain Mike's Pizza! In the race that is maintaining a clean and healthy establishment you've earned Roachy's gold medal! Eat here today, everyone!!"
Routine Inspection
07. Adequate handwash facilities supplied and accessible.
Conditions Observed: Cook and prep area handwash sink cold water valve nonfunctional. Rear warewash handwash sink cold water valve nonfunctional. Hot water only valves create too hot water condition for proper handwashing. Front area and bathroom handwash only functioning units in facility. Repair all hand washing units ASAP- use functioning units until repairs made. Repair by 8/13 reinspection.
ROACHY SAYS: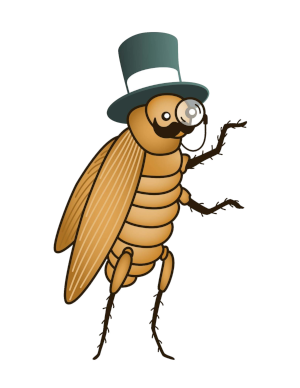 "Handwashing facilities shall be provided within or adjacent to toilet rooms, food preparation, and warewashing areas. Handwashing facilities shall be clean, unobstructed, and accessible at all times. Handwashing facilities shall be provided with soap and sanitary single use towels in approved dispensers. Dispensers shall be maintained in good repair. A handwashing facility shall not be used for purposes other than handwashing. (113953, 113953.1, 113953.2, 114067(f))"
08. Proper hot and cold holding temperatures.
Conditions Observed: Top of both pizza prep units holding foods at 45F today. Salad bar holding foods at 43F today. Adjust or repair all units to hold foods at or below 41F at all times. Garlic spread observed stored at room temperature on edge of preptop. This food must be kept at or below 41F at all times. Discard affected product today. Monitor temperatures in all food holding areas routinely to verify proper holding temperatures.
ROACHY SAYS: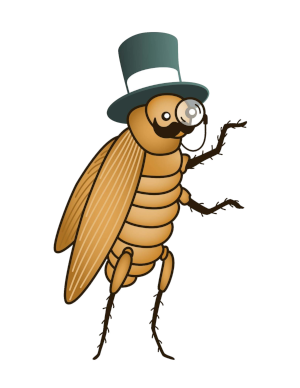 "Except during preparation, cooking, cooling, transportation to or from a retail food facility for a period of less than thirty minutes, when time is used as the public health control, or as otherwise specified, potentially hazardous foods shall be maintained at or below 41F or at or above 135F. The following foods may be held at or below 45F: raw shell eggs, unshucked live molluscan shellfish, pasteurized milk and pasteurized milk products in original sealed containers, potentially hazardous foods held during transportation. Potentially hazardous foods held for dispensing in serving lines and salad bars may be held at 45F, not to exceed 12 hours in a 24 hour period, if unused portions are discarded. Food preparation shall not exceed two cumulative hours without a return to the required holding temperatures. (113996, 113998, 114037, 114343(a))"
15. Food contact surfaces: clean and sanitized.
Conditions Observed: Automatic warewash machine sanitizer concentrate empty at beginning of inspection- 0 ppm Cl- observed. Concentrate replaced and unit measured 50 ppm. COS Sanitizer solution in bucket for surface sanitizing in cook/prep area measured at less than 100 ppm today. Sanitizer dispenser at 3 compartment sink solution measured less than 200 ppm today. Manually mix alternate Cl- sanitizer until this dispensing unit is repaired to deliver adequate sanitizer concentration. Cl- concentration at 3 compartment sink should measure 100ppm minimum.
ROACHY SAYS: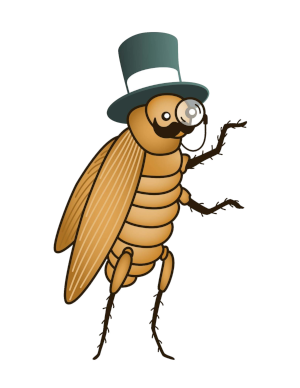 "Food-contact surfaces and utensils shall be clean to sight and touch. Food-contact surfaces and multiservice utensils shall be effectively washed, rinsed, and sanitized to remove or completely loosen soils by use of manual or mechanical methods. Precleaning may be required. Manual sanitization shall be accomplished during the final rinse by contact with solution containing 100 ppm available chlorine, 200 ppm quaternary ammonium, or another approved sanitizer. Mechanical sanitization shall be accomplished in the final rinse by achieving a utensil surface temperature of 160F or by contact with solution containing 50 ppm available chlorine, 200 ppm quaternary ammonium, or another approved sanitizer. After cleaning and sanitizing, equipment and utensils shall be air dried. Mechancial warewash machines must be approved and installed and operated according to manufacturer's specifications. Food contact surfaces, utensils, and equipment shall be cleaned and sanitized at the following times: before each use with different type of raw food of animal origin, when changing from raw food to ready to eat food, between uses with raw produce and potentially hazardous food, before using a thermometer, and any time during the operation when contamination may have occurred. Warewash sinks used to wash wiping cloths, wash produce, or thaw food must be cleaned and sanitized before and after these uses. Equipment, food contact surfaces, and utensils must be cleaned and sanitized throughout the day at least every four hours or as needed to prevent contamination. (114097, 114099.1, 114099.2, 114099.4, 114099.6, 114099.7, 114101, 114105, 114109, 114111, 114113, 114115(a,c), 114117, 114125(b), 114141)"
36. Equipment / Utensils approved; installed, clean, good repair, capacity.
Conditions Observed: Flour spilled in walkin observed covering fan housing, shelving units, beer kegs and floors. The flour in floor of walkin has mixed with beer and created a thick sludge. Clean all surfaces of spilled flour, especially beer keg fittings.
ROACHY SAYS: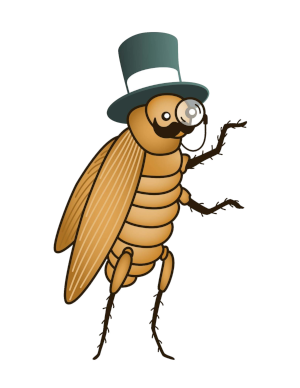 "Utensils and equipment shall be kept fully operative and in good repair. All new and replacement equipment shall be properly installed and be certified or classified for sanitation by an ANSI accredited certification program. Electrical appliances must meet UL standards. Single-use articles shall not allow migration of deleterious substances or impart colors, odors, or tastes to food. Multi-use food contact surfaces must be smooth, free of breaks, chips, and similar imperfections; free of sharp internal angles, corners, and crevices; finished to have smooth welds and joints; be accessible for cleaning and inspection. Unless specified, wood and wood wicker may not be used as a food-contact surface. Unless specified, copper and copper alloys such as brass may not be used in contact with a food that has a pH below six or for a fitting between a backflow preventer and a carbonator. Beverage tubing and cold-plate beverage cooling devices cannot be installed in contact with stored ice intended to be used as food. Equipment that is not movable must be installed to allow for cleaning in place. Cutting or piercing parts of can openers must be readily removable. Facilities that wash, rinse, soak, thaw, or similarly prepare foods shall be provided with a approved food preparation sink. Reservoirs that supply water to produce foggers must be cleaned and maintained. Surfaces such as cutting blocks and boards that are subject to scratching and scoring shall be resurfaced or replaced if they can no longer be effectively cleaned and sanitized. (114130, 114130.1, 114130.2, 114130.3, 114130.4, 114130.5, 114130.6, 114132, 114133, 114137, 114139, 114153, 114163, 114165, 114167, 114169, 114175, 114177, 114180, 114182)"
41. Plumbing: proper backflow devices.
Conditions Observed: Rear warewash area handwash sink drainline observed to be leaking when used. Supply line to mechanical warewash machine observed to leak water during use. Repair these plumbing fixtures.
ROACHY SAYS: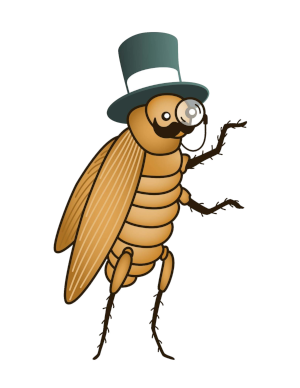 "Steam tables, ice machines, ice bins, food preparation sinks, display cases, walk-in refrigeration units, and other similar equipment that discharge liquid waste shall drain into a floor sink with an air gap or other approved type of receptor. All plumbing and plumbing fixtures shall be installed in compliance with applicable local plumbing ordinances, maintained so as to prevent any contamination, kept clean, fully operative, and in good repair. The potable water supply shall be protected with a backflow or back siphonage protection device. Any hose used for potable water shall be of approved materials, labeled, properly stored, and used for no other purpose. Liquid drain lines shall not pass through an ice machine or an ice storage bin. (114171, 114190, 114192, 114193, 114193.1, 114199, 114201, 114269)"
45. Floor, walls, and ceilings: built, maintained, clean.
Conditions Observed: Floors in multiple areas such as rear warewash area, around prep sink, in the walkin, behind the mixer, and around soda syrup concentrates observed to be unclean. Regularly clean these floors to avoid buildup and vermin attraction.
ROACHY SAYS: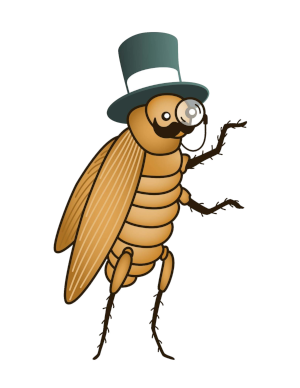 "Food facilities shall be fully enclosed in a building consisting of permanent floors, walls, and an overhead structure that meets minimum standards. The walls and ceiling shall be smooth, durable, nonabsorbent, and easily cleanable. Flooring and base coving shall be smooth, durable, and made of approved nonabsorbent material that is easily cleanable. Floor surfaces shall be coved at the juncture of the floor and wall with a 3/8 inch minimum radius and shall extend up the wall at least 4 inches. (114143(d), 114266, 114268, 114268.1, 114271, 114272)"
Routine Inspection
ROACHY SAYS: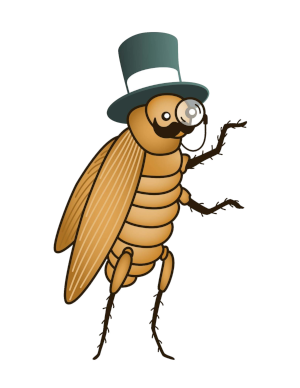 "Zero violations! Now that's how you keep 'em coming back for more! I'll be sending all my human friends to Mountain Mike's Pizza! Yum yum!!"
CP - New Facility Inspection
ROACHY SAYS: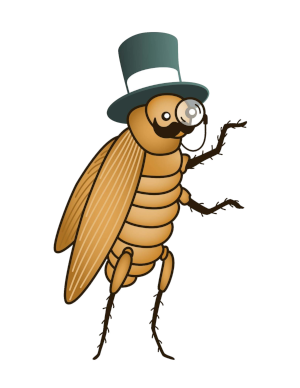 "Ooo! Welcome to Sanitarytown! Population: Mountain Mike's Pizza! I see lots of happy hungry mouths in this establishment's near future!!"