Orick Market - CP
121175 Highway 101, Orick
---
Routine Inspection
34. Non-food-contact surfaces clean.
Conditions Observed: Non-food-contact surfaces of cappuccino machine had buildup of food debris on surface surrounding dispensing area. Please clean and maintain clean.
ROACHY SAYS: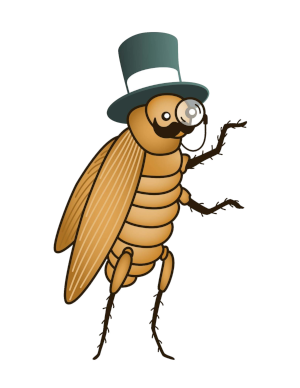 "Nonfood-contact surfaces of equipment shall be kept free of an accumulation of dust, dirt, food residue, and other debris. (114115(b))"
42. Garbage and refuse properly disposed; facilities maintained.
Conditions Observed: Bags of garbage were piled on floor in rear store-room near back door. PIC reports dumpster is full and garbage pickup is tomorrow. Please remove garbage from store room and place in appropriate receptacle. Obtain larger dumpster or additional garbage cans if needed to avoid attracting vermin.
ROACHY SAYS: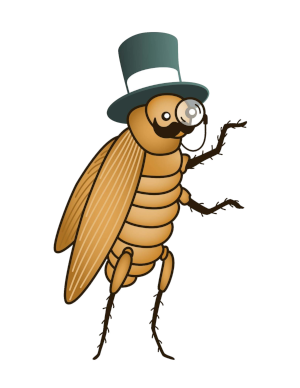 "The exterior premises of a food facility shall be kept free of litter and rubbish. All food waste and rubbish shall be kept in nonabsorbent, durable, cleanable, leak-proof, and rodent-proof containers. Containers shall have close-fitting lids and be covered at all times. All waste must be removed and disposed of as frequently as necessary to prevent the development of objectionable odors and other conditions that attract or harbor insects or rodents. (114244, 114245, 114245.1, 114245.2, 114245.3, 114245.4, 114245.5, 114245.6, 114245.7)"
Routine Inspection
ROACHY SAYS: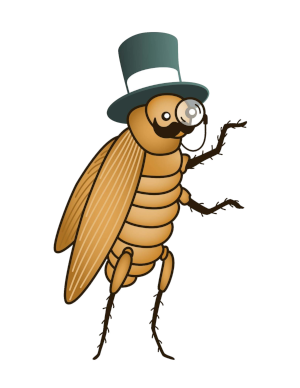 "Wow! Roachy can see himself in your butterknives! Way to go, Orick Market - CP!!"
Routine Inspection
14. Food in good condition; safe and unadulterated.
Conditions Observed: Observed open packages of meat; observed blood-like staining on exterior of packages. Discard visibly stained and open packages. These items shall not be offered to the public. Labeling on meat indicates meats are transported from CC and Hoby's markets. Provide adequate temperature control during transport. Inspect all food upon receipt to ensure food is in good condition and at or/below 41/45F. This violation requires a reinspection on/after July 30, 2019. You may provide proof of correction via email.
ROACHY SAYS: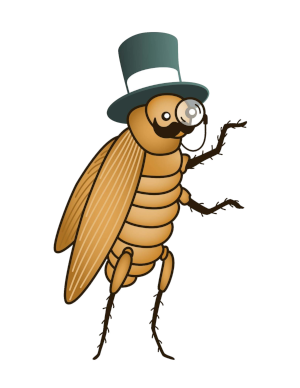 "Food shall be produced, prepared, stored, transported, and served so as to be free from adulteration and spoilage. Employees shall not commit any act that may cause the contamination or adulteration of food or food contact surfaces. Containers previously used to store poisonous or toxic materials shall not be used to store food, utensils, or single use articles. Utensils used for tasting shall be discarded or washed, rinsed, and sanitized between tastings. Ice used as a medium for cooling food and beverages shall not be offered for consumption. Food shall be inspected upon receipt and prior to any use, storage, or resale. Shell eggs shall be received clean, sound, and not exceed restricted tolerances for US Consumer Grade B Standards. (113967, 113976, 113980, 113982, 113988, 113990, 114035, 114041(a), 114254.3)"
28. Food separated and protected.
Conditions Observed: Observed open bags of dry coffee creamer. Keep bags tightly closed and/or in a tightly sealed food-grade container at all times.
ROACHY SAYS: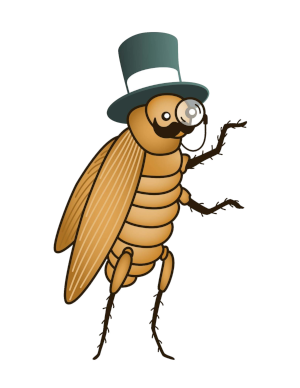 "Food shall be protected from contamination during transportation, storage, preparation, holding, and display. Adequate and suitable counter space shall be provided for all food preparation. Food preparation shall be conducted wthin an approved food compartment or fully enclosed food facility. Open-air barbecues shall be separated from public access. (113984(a-f), 113986, 114060, 114067(a,d,e,j), 114069(a, c, d), 114077, 114089.1(c), 114143(c,e))"
31. Food storage; food storage containers identified.
Conditions Observed: Observed case bananas stored directly on the floor. Store all food at least six inches above the floor. Observed bags of marshmellows stored on visibly soiled floor. Inspect bags for contamination and store 6 inches above the ground.
ROACHY SAYS: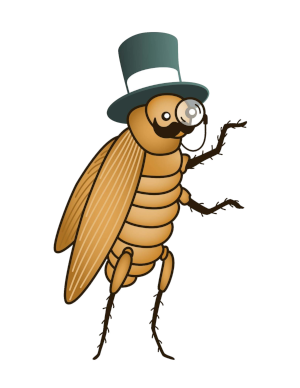 "Adequate and suitable space shall be provided for the storage of food. Food shall be protected from contamination by storing the food in a clean, dry location, where it is not exposed to splash, dust, vermin, or other forms of contamination or adulteration, and at least six inches above the floor. Food shall not be stored in any of the following ways: in locker rooms, toilet rooms, dressing rooms, refuse rooms, mechanical rooms, under sewer lines that are not shielded to intercept potential drips, under leaking water lines, including leaking automatic fire sprinklers heads, or under lines on which water has condensated, under open stairwells or under sources of contamination. Working containers holding food or food ingredients that are removed from their original packages for use in the food facility shall be identified with the common name of the food. Non-prepackaged food may not be stored in direct contact with undrained ice. Products that are held by the permit holder for credit, redemption, or return to the distributor, such as damaged, spoiled, or recalled products shall be segregated and held in designated areas that are separated from food, equipment, utensils, linens, and single-use articles. (114047, 141049, 114051, 114053, 114055, 114067(h), 114069(b))"
34. Non-food-contact surfaces clean.
Conditions Observed: Observed excessive build-up on and in cappuccino machine. Remove build-up; clean and sanitize.
ROACHY SAYS: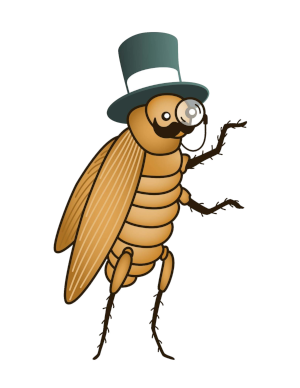 "Nonfood-contact surfaces of equipment shall be kept free of an accumulation of dust, dirt, food residue, and other debris. (114115(b))"
36. Equipment / Utensils approved; installed, clean, good repair, capacity.
Conditions Observed: Observed defunct equipment/equipment no longer in use at the facility (e.g., ice cream cooler with stagant water and build-up, reachin deli case, upright fridge). Repair equipment to be in good condition or remove from the facility per applicable law.
ROACHY SAYS: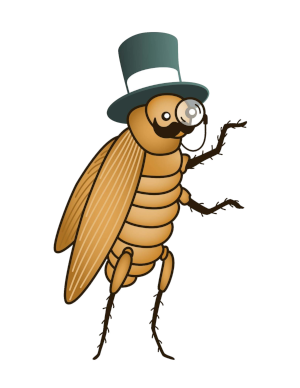 "Utensils and equipment shall be kept fully operative and in good repair. All new and replacement equipment shall be properly installed and be certified or classified for sanitation by an ANSI accredited certification program. Electrical appliances must meet UL standards. Single-use articles shall not allow migration of deleterious substances or impart colors, odors, or tastes to food. Multi-use food contact surfaces must be smooth, free of breaks, chips, and similar imperfections; free of sharp internal angles, corners, and crevices; finished to have smooth welds and joints; be accessible for cleaning and inspection. Unless specified, wood and wood wicker may not be used as a food-contact surface. Unless specified, copper and copper alloys such as brass may not be used in contact with a food that has a pH below six or for a fitting between a backflow preventer and a carbonator. Beverage tubing and cold-plate beverage cooling devices cannot be installed in contact with stored ice intended to be used as food. Equipment that is not movable must be installed to allow for cleaning in place. Cutting or piercing parts of can openers must be readily removable. Facilities that wash, rinse, soak, thaw, or similarly prepare foods shall be provided with a approved food preparation sink. Reservoirs that supply water to produce foggers must be cleaned and maintained. Surfaces such as cutting blocks and boards that are subject to scratching and scoring shall be resurfaced or replaced if they can no longer be effectively cleaned and sanitized. (114130, 114130.1, 114130.2, 114130.3, 114130.4, 114130.5, 114130.6, 114132, 114133, 114137, 114139, 114153, 114163, 114165, 114167, 114169, 114175, 114177, 114180, 114182)"
39. Thermometers provided and accurate.
Conditions Observed: No thermometer in walkin that contains PHF. Integral thermometer is not operational. Provide a thermometer for this unit.
ROACHY SAYS: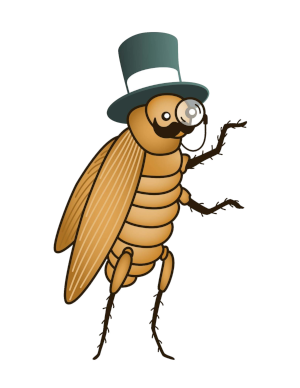 "An accurate easily readable metal probe thermometer suitable for measuring temperature of food shall be available to the food handler. Thermometers shall be calibrated in accordance with manufacturer's specifications as necessary to ensure their accuracy. A thermometer +/- 2 degrees F shall be provided for all refrigerators, hot and cold holding units, and high temperature warewashing machines. (114157, 114159)"
45. Floor, walls, and ceilings: built, maintained, clean.
Conditions Observed: Observed ceiling finish is mylar covered insulation. Observed gap in ceiling next to ventilation at deli. Repair gap to eliminate potential harborage.
ROACHY SAYS: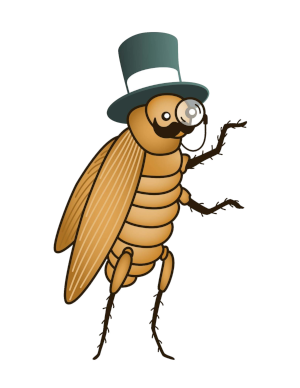 "Food facilities shall be fully enclosed in a building consisting of permanent floors, walls, and an overhead structure that meets minimum standards. The walls and ceiling shall be smooth, durable, nonabsorbent, and easily cleanable. Flooring and base coving shall be smooth, durable, and made of approved nonabsorbent material that is easily cleanable. Floor surfaces shall be coved at the juncture of the floor and wall with a 3/8 inch minimum radius and shall extend up the wall at least 4 inches. (114143(d), 114266, 114268, 114268.1, 114271, 114272)"