RAX ON RAX BBQ
100 Ericson CT, Arcata
---
Routine Inspection
02. Food safety certification, food handler card compliance
Conditions Observed: No food handler cards available for review today. Keep food handler cards on file at the facility and be able to make available to the Inspector upon request.
ROACHY SAYS: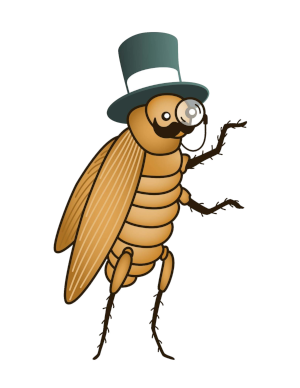 "Food facilities that prepare, handle, or serve non-prepackaged potentially hazardous food, shall have an owner or employee who has passed an aproved food safety certification examination. Food handlers that prepare, handle, or serve non-prepackaged potentially hazardous food, shall obtain a valid Food Handler Card within 30 days after date of hire. (113947.1-113947.5, 113948)"
08. Proper hot and cold holding temperatures.
Conditions Observed: Observed containers of portioned dressing and squeeze bottles of non-shelf stable sauces held at ambient temperature. As discussed during the inspection, keep cold-held dressings and dips at or below 41 F; use time-marking for sauces prepared in house (e.g., the mustard sauce).
ROACHY SAYS: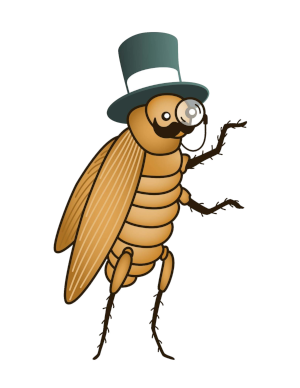 "Except during preparation, cooking, cooling, transportation to or from a retail food facility for a period of less than thirty minutes, when time is used as the public health control, or as otherwise specified, potentially hazardous foods shall be maintained at or below 41F or at or above 135F. The following foods may be held at or below 45F: raw shell eggs, unshucked live molluscan shellfish, pasteurized milk and pasteurized milk products in original sealed containers, potentially hazardous foods held during transportation. Potentially hazardous foods held for dispensing in serving lines and salad bars may be held at 45F, not to exceed 12 hours in a 24 hour period, if unused portions are discarded. Food preparation shall not exceed two cumulative hours without a return to the required holding temperatures. (113996, 113998, 114037, 114343(a))"
37. Equipment, utensils and linens: storage and use.
Conditions Observed: Observed potato cutter (mounted to a wooden platform) moved the floor to accommodate food prep. Avoid resting equipment on the floor.
ROACHY SAYS: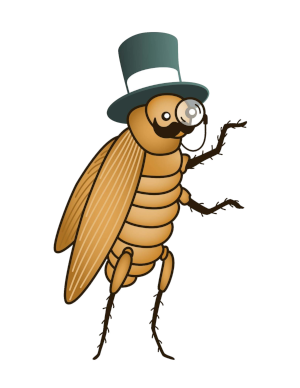 "Clean equipment, utensils, linens, and single-use articles shall be stored at least six inches above the floor in an approved location within the fully enclosed permitted food facility. Clean equipment, utensils, linens, and single-use articles shall not be exposed to splash, dust, vermin, or other forms of contamination. Non-food items shall be stored and displayed separate from food and food-contact surfaces. During pauses in food preparation utensils shall be stored with handles above the top of the food, on a clean sanitized surface, in running water, or in water that is at least 135øF. Single-use articles and multiservice utensils shall be handled, displayed, and dispensed so that contamination of food and lip-contact surfaces is prevented. Extra preset tableware shall be removed when a consumer is seated or cleaned and sanitized before further use. Pressurized cylinders shall be securely fastened to rigid structure. Linens must be free of food residue and soil and be laundered as required. (114074, 114075(a,b,d,e), 114081, 114119, 114121, 114161, 114172, 114178, 114179, 114083, 114185, 114185.2, 114185.3, 114185.4, 114185.5)"
Routine Inspection
ROACHY SAYS: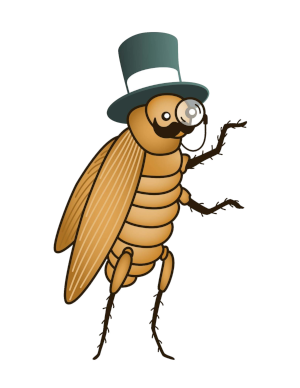 "Wow! Roachy can see himself in your butterknives! Way to go, RAX ON RAX BBQ!!"