Redwood Coast Montessori
1611 Peninsula DR, Arcata
---
Routine Inspection
ROACHY SAYS: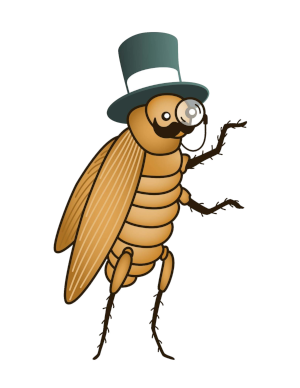 "Zero violations! Now that's how you keep 'em coming back for more! I'll be sending all my human friends to Redwood Coast Montessori! Yum yum!!"
Routine Inspection
ROACHY SAYS: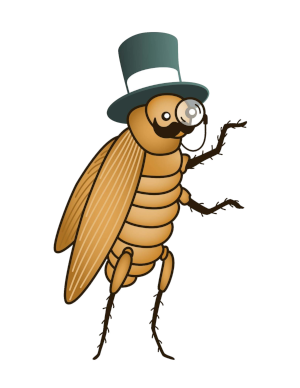 "Ooo! Welcome to Sanitarytown! Population: Redwood Coast Montessori! I see lots of happy hungry mouths in this establishment's near future!!"
Routine Inspection
14. Food in good condition; safe and unadulterated.
Conditions Observed: Observed 3 bags of pre-cooked chicken strips stored in ArcticAir freezer that appeared to have been thawed and refrozen during the recent power outages. Frozen foods must be maintained at a temperature at which all moisture therein is in a solid state, until ready to use, and cannot be re-frozen once thawed. Operator discarded 3 bags of pre-cooked chicken strips and will discard other compromised foods in this freezer, if applicable. Thank you for correcting this major violation.
ROACHY SAYS: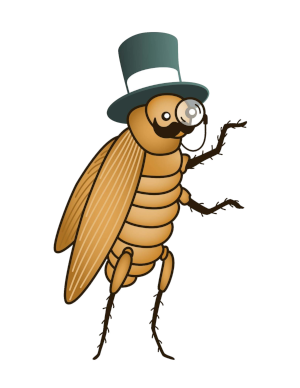 "Food shall be produced, prepared, stored, transported, and served so as to be free from adulteration and spoilage. Employees shall not commit any act that may cause the contamination or adulteration of food or food contact surfaces. Containers previously used to store poisonous or toxic materials shall not be used to store food, utensils, or single use articles. Utensils used for tasting shall be discarded or washed, rinsed, and sanitized between tastings. Ice used as a medium for cooling food and beverages shall not be offered for consumption. Food shall be inspected upon receipt and prior to any use, storage, or resale. Shell eggs shall be received clean, sound, and not exceed restricted tolerances for US Consumer Grade B Standards. (113967, 113976, 113980, 113982, 113988, 113990, 114035, 114041(a), 114254.3)"
Routine Inspection
15. Food contact surfaces: clean and sanitized.
Conditions Observed: Measured chlorine sanitizer 0PPM at dishwasher. Ensure to use chlorine test strips at the start of each day to verify the dishwasher is dispensing chlorine sanitizer at the correct concentration of 50PPM. Sanitizer container was replenished and the dishwasher delivered chlorine sanitizer at 50PPM. Thank you for correcting this major violation.
ROACHY SAYS: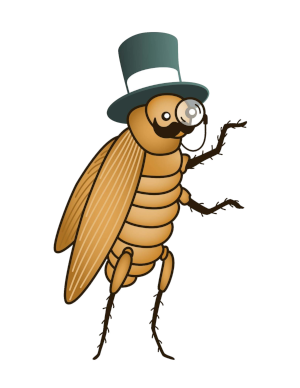 "Food-contact surfaces and utensils shall be clean to sight and touch. Food-contact surfaces and multiservice utensils shall be effectively washed, rinsed, and sanitized to remove or completely loosen soils by use of manual or mechanical methods. Precleaning may be required. Manual sanitization shall be accomplished during the final rinse by contact with solution containing 100 ppm available chlorine, 200 ppm quaternary ammonium, or another approved sanitizer. Mechanical sanitization shall be accomplished in the final rinse by achieving a utensil surface temperature of 160F or by contact with solution containing 50 ppm available chlorine, 200 ppm quaternary ammonium, or another approved sanitizer. After cleaning and sanitizing, equipment and utensils shall be air dried. Mechancial warewash machines must be approved and installed and operated according to manufacturer's specifications. Food contact surfaces, utensils, and equipment shall be cleaned and sanitized at the following times: before each use with different type of raw food of animal origin, when changing from raw food to ready to eat food, between uses with raw produce and potentially hazardous food, before using a thermometer, and any time during the operation when contamination may have occurred. Warewash sinks used to wash wiping cloths, wash produce, or thaw food must be cleaned and sanitized before and after these uses. Equipment, food contact surfaces, and utensils must be cleaned and sanitized throughout the day at least every four hours or as needed to prevent contamination. (114097, 114099.1, 114099.2, 114099.4, 114099.6, 114099.7, 114101, 114105, 114109, 114111, 114113, 114115(a,c), 114117, 114125(b), 114141)"