Safeway #2908 Eureka
Bakery - Food Facility - MU
2555 Harris ST, Eureka
---
Routine Inspection
ROACHY SAYS: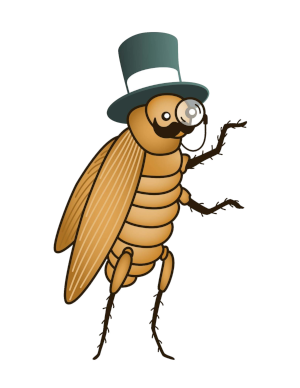 "Ooo! Welcome to Sanitarytown! Population: Safeway #2908 Eureka! I see lots of happy hungry mouths in this establishment's near future!!"
Routine Inspection
ROACHY SAYS: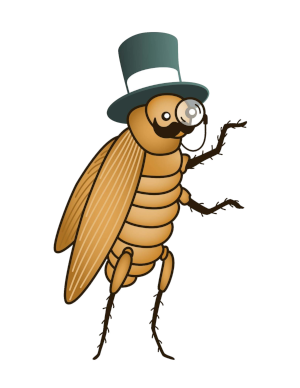 "Take a victory lap, Safeway #2908 Eureka! In the race that is maintaining a clean and healthy establishment you've earned Roachy's gold medal! Eat here today, everyone!!"
Routine Inspection
ROACHY SAYS: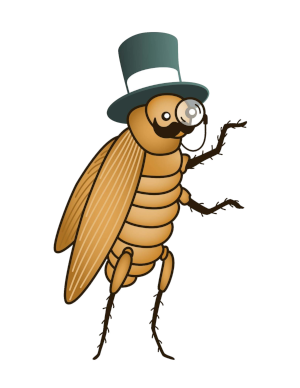 "Humboldt foodies rejoice! Our reports show that Safeway #2908 Eureka knows how to get you fed in a sanitary manner. Now that's nummy!!"
Routine Inspection
28. Food separated and protected.
Conditions Observed: Observed open box of "white nonpareils" stored in cabinet. Cover all stored foods to prevent contamination or potential vermin attraction.
ROACHY SAYS: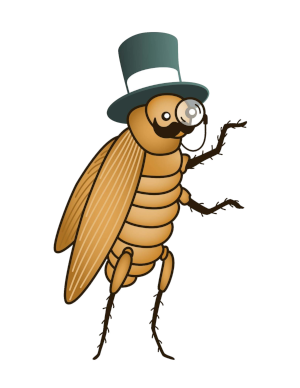 "Food shall be protected from contamination during transportation, storage, preparation, holding, and display. Adequate and suitable counter space shall be provided for all food preparation. Food preparation shall be conducted wthin an approved food compartment or fully enclosed food facility. Open-air barbecues shall be separated from public access. (113984(a-f), 113986, 114060, 114067(a,d,e,j), 114069(a, c, d), 114077, 114089.1(c), 114143(c,e))"
37. Equipment, utensils and linens: storage and use.
Conditions Observed: Observed utensil handle in direct contact with bulk foods in bulk food bin. Store utensils with handles facing up out of contact with food to prevent cross-contamination. Manager removed utensil from bulk food bin, this minor violation was corrected.
ROACHY SAYS: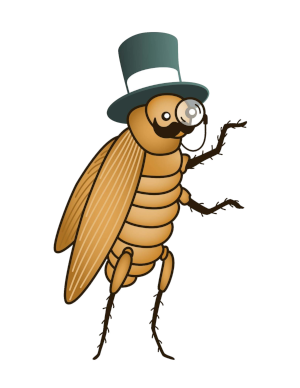 "Clean equipment, utensils, linens, and single-use articles shall be stored at least six inches above the floor in an approved location within the fully enclosed permitted food facility. Clean equipment, utensils, linens, and single-use articles shall not be exposed to splash, dust, vermin, or other forms of contamination. Non-food items shall be stored and displayed separate from food and food-contact surfaces. During pauses in food preparation utensils shall be stored with handles above the top of the food, on a clean sanitized surface, in running water, or in water that is at least 135øF. Single-use articles and multiservice utensils shall be handled, displayed, and dispensed so that contamination of food and lip-contact surfaces is prevented. Extra preset tableware shall be removed when a consumer is seated or cleaned and sanitized before further use. Pressurized cylinders shall be securely fastened to rigid structure. Linens must be free of food residue and soil and be laundered as required. (114074, 114075(a,b,d,e), 114081, 114119, 114121, 114161, 114172, 114178, 114179, 114083, 114185, 114185.2, 114185.3, 114185.4, 114185.5)"
Routine Inspection
34. Non-food-contact surfaces clean.
Conditions Observed: Observed exterior bulk containers are visibly soiled. Observed food debris in interior of bulk food bins. Clean non-food contact surfaces of equipment and utensils regularly to prevent buildup.
ROACHY SAYS: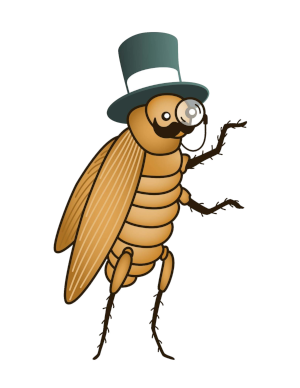 "Nonfood-contact surfaces of equipment shall be kept free of an accumulation of dust, dirt, food residue, and other debris. (114115(b))"
Routine Inspection
36. Equipment / Utensils approved; installed, clean, good repair, capacity.
Conditions Observed: Observed dust accumulation on fan guards in walk-in refrigerator. Clean dust guards regularly to prevent dust accumulation and to protect foods stored in this walk-in from potential contamination.
ROACHY SAYS: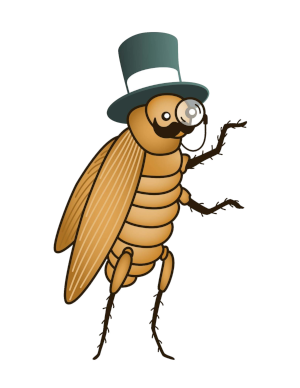 "Utensils and equipment shall be kept fully operative and in good repair. All new and replacement equipment shall be properly installed and be certified or classified for sanitation by an ANSI accredited certification program. Electrical appliances must meet UL standards. Single-use articles shall not allow migration of deleterious substances or impart colors, odors, or tastes to food. Multi-use food contact surfaces must be smooth, free of breaks, chips, and similar imperfections; free of sharp internal angles, corners, and crevices; finished to have smooth welds and joints; be accessible for cleaning and inspection. Unless specified, wood and wood wicker may not be used as a food-contact surface. Unless specified, copper and copper alloys such as brass may not be used in contact with a food that has a pH below six or for a fitting between a backflow preventer and a carbonator. Beverage tubing and cold-plate beverage cooling devices cannot be installed in contact with stored ice intended to be used as food. Equipment that is not movable must be installed to allow for cleaning in place. Cutting or piercing parts of can openers must be readily removable. Facilities that wash, rinse, soak, thaw, or similarly prepare foods shall be provided with a approved food preparation sink. Reservoirs that supply water to produce foggers must be cleaned and maintained. Surfaces such as cutting blocks and boards that are subject to scratching and scoring shall be resurfaced or replaced if they can no longer be effectively cleaned and sanitized. (114130, 114130.1, 114130.2, 114130.3, 114130.4, 114130.5, 114130.6, 114132, 114133, 114137, 114139, 114153, 114163, 114165, 114167, 114169, 114175, 114177, 114180, 114182)"