Slice of Humboldt Pie
828 I ST, Arcata
---
Routine Inspection
ROACHY SAYS: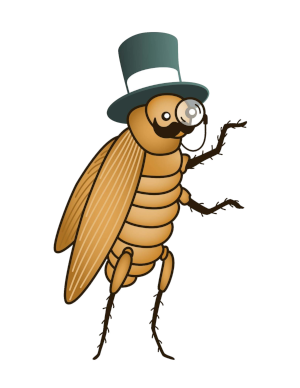 "Humboldt foodies rejoice! Our reports show that Slice of Humboldt Pie knows how to get you fed in a sanitary manner. Now that's nummy!!"
Reinspection
ROACHY SAYS: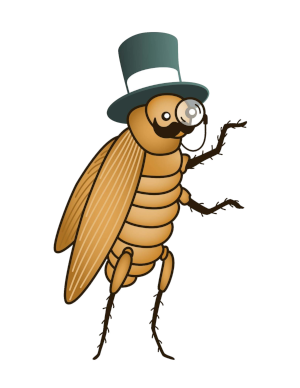 "Take a victory lap, Slice of Humboldt Pie! In the race that is maintaining a clean and healthy establishment you've earned Roachy's gold medal! Eat here today, everyone!!"
Routine Inspection
10. Proper cooling methods.
Conditions Observed: Measured turkey gravy cooling on the counter top to be 120 F at 3 PM; per cooling log, gravy was 121 F at 12:55. Cook added ice paddles, began stirring and put gravy (with ice paddles) in the walkin. Measure gravy at be 79 F at 3:35 F. Revise cooling procedure to meet CalCode requirements. Foods must cool at a rate of 0.54 F per minute to achieve the first stage. Discussed cooling in the walkin and in a clean and sanitized prep sink; discussed using a simplified log. Contact your inspector with any questions. This violation requires a reinspection on/after 11/13/19.
ROACHY SAYS: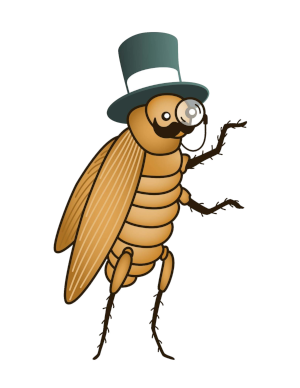 "After heating, potentially hazardous foods shall be rapidly cooled from 135F to 70F within 2 hours, and then from 70F to 41F within 4 hours. Potentially hazardous foods prepared from ambient temperature ingredients must be cooled to below 41F within 4 hours. Cooling shall be facilitated by one or more of the following methods: in shallow pans, separating food into smaller portions, adding ice as an ingredient, using an ice bath and stirring frequently, using an ice paddle, using rapid cooling equipment, or using containers that facilitate heat transfer. (114002, 114002.1)"
Routine Inspection
37. Equipment, utensils and linens: storage and use.
Conditions Observed: Observed ice cream soup resting in a container of water. Keep scoop in a clean and sanitized container; wash, rinse, and sanitize every four hours. Operator emptied container. COS.
ROACHY SAYS: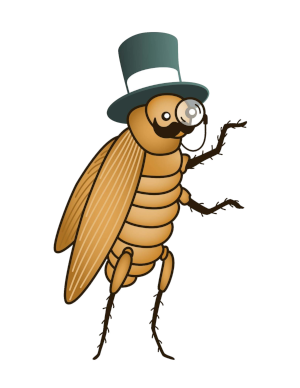 "Clean equipment, utensils, linens, and single-use articles shall be stored at least six inches above the floor in an approved location within the fully enclosed permitted food facility. Clean equipment, utensils, linens, and single-use articles shall not be exposed to splash, dust, vermin, or other forms of contamination. Non-food items shall be stored and displayed separate from food and food-contact surfaces. During pauses in food preparation utensils shall be stored with handles above the top of the food, on a clean sanitized surface, in running water, or in water that is at least 135øF. Single-use articles and multiservice utensils shall be handled, displayed, and dispensed so that contamination of food and lip-contact surfaces is prevented. Extra preset tableware shall be removed when a consumer is seated or cleaned and sanitized before further use. Pressurized cylinders shall be securely fastened to rigid structure. Linens must be free of food residue and soil and be laundered as required. (114074, 114075(a,b,d,e), 114081, 114119, 114121, 114161, 114172, 114178, 114179, 114083, 114185, 114185.2, 114185.3, 114185.4, 114185.5)"
Routine Inspection
ROACHY SAYS: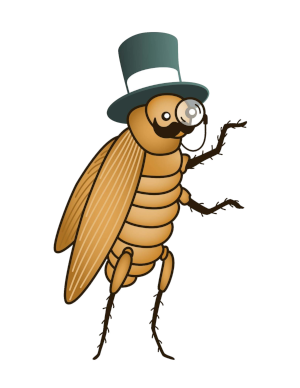 "Huzzah! This establishment has successfully impressed the government! Kudos, Slice of Humboldt Pie!!"