Smug's Pizza - Eureka
626 2nd St, Eureka
---
Routine Inspection
ROACHY SAYS: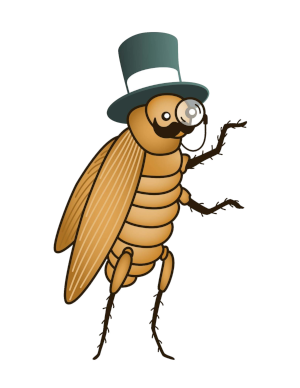 "Take a victory lap, Smug's Pizza - Eureka! In the race that is maintaining a clean and healthy establishment you've earned Roachy's gold medal! Eat here today, everyone!!"
Routine Inspection
ROACHY SAYS: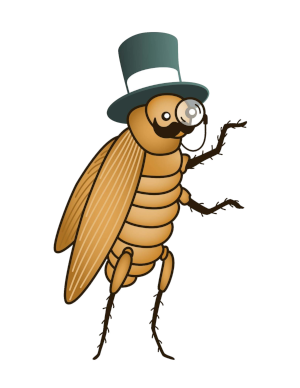 "Ooo! Welcome to Sanitarytown! Population: Smug's Pizza - Eureka! I see lots of happy hungry mouths in this establishment's near future!!"
Routine Inspection
38. Adequate ventilation and lighting, designated areas, use.
Conditions Observed: Observed restroom is lacking functional lights. Repair/replace light bulbs in the restroom to provide adequate lighting.
ROACHY SAYS: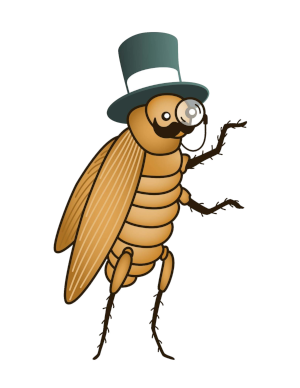 "Approved exhaust hoods shall be provided to remove toxic gases, heat, grease, vapors and smoke. Canopy-type hoods shall extend six inches beyond all cooking equipment. Toilet rooms shall be consistent with local building codes and vented to the outside air by a screened openable window, air shaft, or light-switch activated exhaust fan. Adequate lighting shall be provided in all areas to facilitate cleaning and inspection. Light fixtures in areas where open food is stored, served, prepared, and where utensils are washed shall be of shatterproof construction or protected with light shields. (114149, 114149.1, 114149.2, 114149.3, 114252, 114252.1)"
44. Premises; personal/cleaning items; vermin-proofing.
Conditions Observed: Observed front door of facility propped open during the inspection. The facility is to remain vermin proof at all times. Keep the door closed or install a screen to prevent entrance or harborage of animals, birds and vermin, including but not limited to, insects and rodents.
ROACHY SAYS: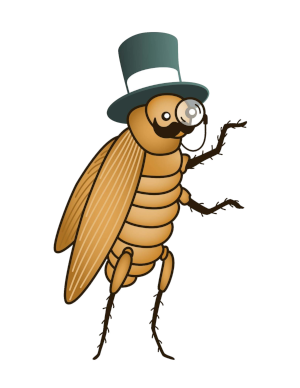 "All premises of a food facility shall be kept clean, fully operative, and in good repair. The premise of a food facility shall be free of litter and items unnecessary to the operation of the facility. Areas designated for employees to eat and drink shall be located so that food, clean equipent and utensils, linens, and single-use articles are protected from contamination. Personal items shall be stored in a designated area to prevent contamination of food or utensils. Food prep sinks, warewashing sinks, and handwashing sinks shall not be used for the cleaning or maintenance of tools or cleaning supplies or to dispose of mop water and similar liquid wastes. A dedicated janitorial sink with a drain shall be provided and conveniently located. A separate room, area, or cabinet shall be provided for cleaning supplies. The facility shall be kept vermin proof. Insect electrocution devices shall retain the insect within the device and shall not be located over food or utensil handling areas. (114123, 114143(a, b), 114256, 114256.1, 114256.2, 114256.4, 114257, 114257.1, 114259, 114259.2, 114259.3, 114279, 114281, 114282)"
Routine Inspection
28. Food separated and protected.
Conditions Observed: Observed open bulk bag of flour on wire rack lacking a container with lid. Once a bulk bag of food is opened, transfer it to a rigid container with a tight fitting lid to protect from contamination and potential vermin attraction.
ROACHY SAYS: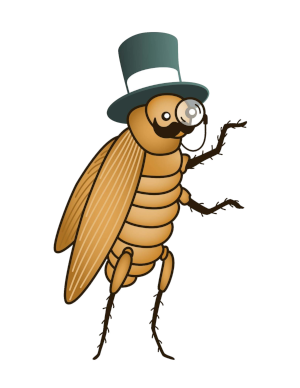 "Food shall be protected from contamination during transportation, storage, preparation, holding, and display. Adequate and suitable counter space shall be provided for all food preparation. Food preparation shall be conducted wthin an approved food compartment or fully enclosed food facility. Open-air barbecues shall be separated from public access. (113984(a-f), 113986, 114060, 114067(a,d,e,j), 114069(a, c, d), 114077, 114089.1(c), 114143(c,e))"
34. Non-food-contact surfaces clean.
Conditions Observed: Observed food debris in bottom portion of pizza prep table. Clean non-food contact surfaces of equipment regularly to prevent buildup of debris.
ROACHY SAYS: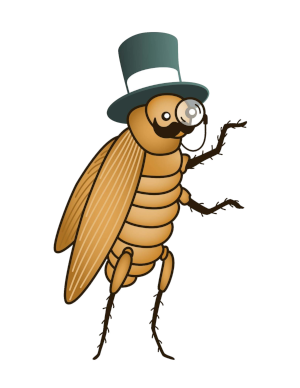 "Nonfood-contact surfaces of equipment shall be kept free of an accumulation of dust, dirt, food residue, and other debris. (114115(b))"