South G Kitchen
Trailer
550 S G ST 6 Ste, Arcata
---
Reinspection
ROACHY SAYS: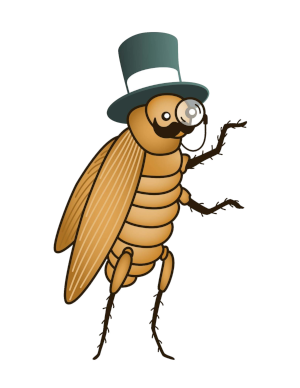 "Wow! Roachy can see himself in your butterknives! Way to go, South G Kitchen!!"
Routine Inspection
08. Proper hot and cold holding temperatures.
Conditions Observed: Measured foods held in the ice bath to be above 50 F (sliced mushrooms, 51 F; sliced cheese, 55 F). Discussed effective cold-holding; submerge containers so ice reaches the top of the container or the productive level inside the container. Revise procedure to cold-hold foods at or below 41 F. Observed PHF like kimchee and crushed garlic held on the counter with no temperature control. You may hold foods at ambient temperature for up to 4 hours using Time as Public Health Control. See previous inspection and handout provided. This violation requires a reinspection on/after 10/4/21.
ROACHY SAYS: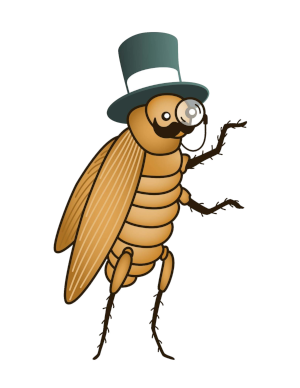 "Except during preparation, cooking, cooling, transportation to or from a retail food facility for a period of less than thirty minutes, when time is used as the public health control, or as otherwise specified, potentially hazardous foods shall be maintained at or below 41F or at or above 135F. The following foods may be held at or below 45F: raw shell eggs, unshucked live molluscan shellfish, pasteurized milk and pasteurized milk products in original sealed containers, potentially hazardous foods held during transportation. Potentially hazardous foods held for dispensing in serving lines and salad bars may be held at 45F, not to exceed 12 hours in a 24 hour period, if unused portions are discarded. Food preparation shall not exceed two cumulative hours without a return to the required holding temperatures. (113996, 113998, 114037, 114343(a))"
29. Washing fruits and vegetables.
Conditions Observed: Observed employee preparing to prep a box of whole brussels sprouts on the truck. Brussels sprouts did not appear to have been washed. As discussed during the inspection, always wash whole produce in a clean food prep sink prior to cutting.
ROACHY SAYS: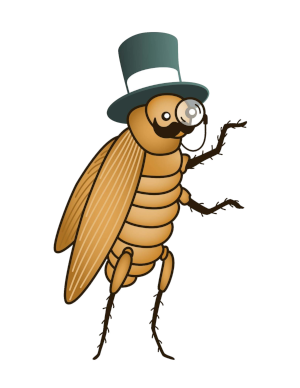 "Produce shall be thoroughly washed in potable water to remove soil and other contaminants before being cut, combined with other ingredients, cooked, served, or offered for human consumption. Chemicals used to wash or peel produce shall meet the requirements specifice in 21 CFR 173.315. (113992)"
49. Plan Review.
Conditions Observed: Observed an approximately 2-inch, grey PVC-like pipe that provides water from the brewery building directly to MFF. This change was made without approval from DEH. Changes in operation may trigger a plan check or approval from DEH to assure compliance with California Health and Safety Code. Please contact our office prior to 4 PM on 10/8 to discuss next steps.
ROACHY SAYS: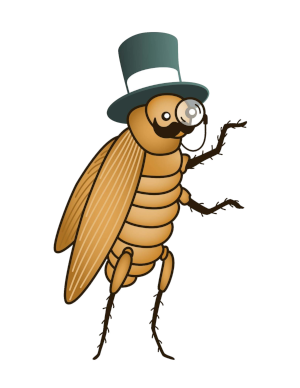 "A person proposing to build or remodel a food facility shall submit complete, easily readable plans drawn to scale and specifications to the enforcement agency for review. Applicant shall receive plan approval before starting any new construction or remodeling of any facility for use as a retail food facility. Plans and specifications may also be required by the enforcement agency if the agency determines that they are necessary to assure compliance with the requirements of this part, including, but not limited to, a menu change or change in the facility's method of operation. (114380 (a, b))"
79. Mobile water and waste water tanks installed.
Conditions Observed: Observed the use of permanent tie-in for potable water today (see related violation #49). A nonpermanent food facility shall be equipped with a fresh water tank unless a temporary connect is approved by DEH. Note that the grey water tank was sized and approved in relation to the sizing of your fresh/potable water tank. See CalCode Sections 114205, 114211, and 114240 (c). Revise your method of obtaining potable water to conform to CalCode (California Retail Food Code, revised January 2021) requirements.
ROACHY SAYS: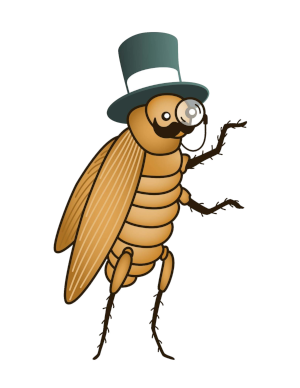 "MFFs that handle nonprepackaged food shall be equipped with approved potable water and wastewater tanks, unless approved temporary water and wastewater connections are provided. An approved potable water hose used for conveying potable water from a water tank shall be safe, durable, corrosion resistant, nonabsorbent, protected from contamination at all times, and clearly and durably identified as to its use. A potable water tank shall have sufficient capacity (at least 5 gallons exclusively for handwashing, 25 gallons for food preparation and warewashing) and shall deliver at least 1 gallon/minute to each sink basin. A wastewater tank shall be of a capacity commensurate with the level of food handling activity, have a minimum capacity that is 50 percent greater than the potable water tank, and be equipped with a shut-off valve. Wastewater tanks shall be thoroughly flushed and drained in a sanitary manner during the servicing operation. (114205, 114207, 114209, 114211, 114213, 114215, 114217, 114219, 114221, 114223, 114225, 114227, 114229, 114231, 114233, 114235, 114238, 114239, 114240, 114241, 114242)"
Routine Inspection
09. Time as public health control; procedures and records.
Conditions Observed: Observed pickled foods held on the counter top next to the deli prep lacked time marking. Discussed holding foods using Time as Public Health Control; use a label or similar method to indicate four hours past the point in time when foods were removed from temperature control.
ROACHY SAYS: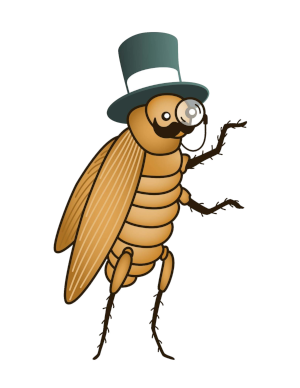 "When time as a public health control is used, the following procedures shall be observed: food items shall be marked to indicate four hours past the time when the food was removed from temperature control, food shall be served or discarded within the four hour time limit. Written procedures shall be maintained in the food facility and made available to the enforcement agency upon request, that ensure compliance with this section and section 114002, for food that is prepared, cooked, and refrigerated before time is used as a public health control. Time only may not be used in Licensed health care facilities, public school cafeterias, or private school cafeterias. (114000)"
22. Hot and Cold Water Available
Conditions Observed: Initially measured hot water at the start of the inspection to be 63 F. Owner examined the water heater and re-lit the pilot. Measured hot water at the end of the inspection to be 104 F. Adjust/service/repair to deliver hot water at 120 F or greater. Received proof of correction via text - COS. Train staff to promptly communicate issues with water temperatures as you must have hot water to be open.
ROACHY SAYS: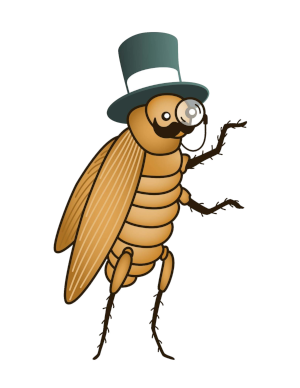 "An adequate, protected, pressurized, approved potable supply of hot and cold water shall be provided at all times. Hot water shall be supplied at a minimum temperature of 120F when measured from the faucet. The temperature of water provided to handwashing facilities shall be at least 100F. Handwashing facilities equipped with non-adjustable faucets shall have their temperature set between 100F and 108F. Hot water shall be provided at the food preparation sink and janitorial sink. (113953(c), 114099.2(b), 114163(a)(3), 114189, 114192, 114192.1, 114195)"
CP - New Facility Inspection
ROACHY SAYS: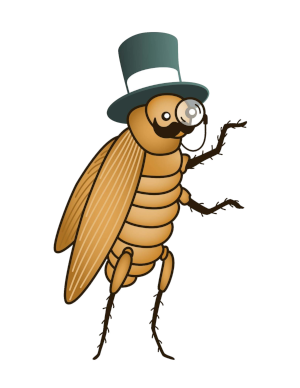 "Wow! Roachy can see himself in your butterknives! Way to go, South G Kitchen!!"