Sushi Spot Inc - McKinleyville
1552 City Center Rd, McKinleyville
---
Routine Inspection
ROACHY SAYS: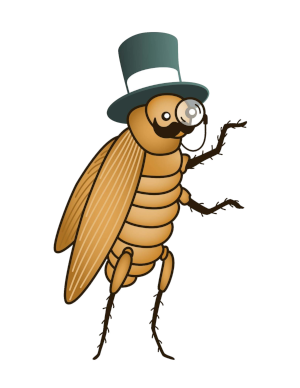 "Huzzah! This establishment has successfully impressed the government! Kudos, Sushi Spot Inc - McKinleyville!!"
Routine Inspection
08. Proper hot and cold holding temperatures.
Conditions Observed: Measured several potentially hazardous food items (see measured observations) holding in cookline prep table above 41F. Measured ambient temperature of sushi rice prep table 44.7F. Adjust/service/repair prep tables to hold cold potentially hazardous foods at or below 41F at all times.
ROACHY SAYS: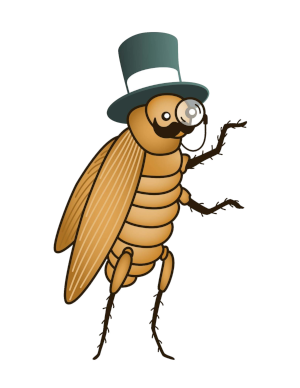 "Except during preparation, cooking, cooling, transportation to or from a retail food facility for a period of less than thirty minutes, when time is used as the public health control, or as otherwise specified, potentially hazardous foods shall be maintained at or below 41F or at or above 135F. The following foods may be held at or below 45F: raw shell eggs, unshucked live molluscan shellfish, pasteurized milk and pasteurized milk products in original sealed containers, potentially hazardous foods held during transportation. Potentially hazardous foods held for dispensing in serving lines and salad bars may be held at 45F, not to exceed 12 hours in a 24 hour period, if unused portions are discarded. Food preparation shall not exceed two cumulative hours without a return to the required holding temperatures. (113996, 113998, 114037, 114343(a))"
15. Food contact surfaces: clean and sanitized.
Conditions Observed: Observed black, speckle-like build-up on front and bottom of grey divider in ice machine. Remove build-up; clean and sanitize.
ROACHY SAYS: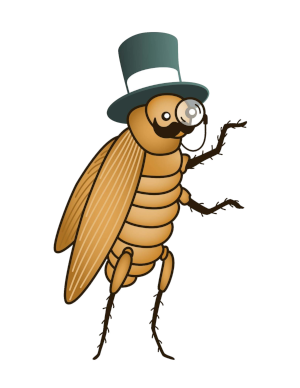 "Food-contact surfaces and utensils shall be clean to sight and touch. Food-contact surfaces and multiservice utensils shall be effectively washed, rinsed, and sanitized to remove or completely loosen soils by use of manual or mechanical methods. Precleaning may be required. Manual sanitization shall be accomplished during the final rinse by contact with solution containing 100 ppm available chlorine, 200 ppm quaternary ammonium, or another approved sanitizer. Mechanical sanitization shall be accomplished in the final rinse by achieving a utensil surface temperature of 160F or by contact with solution containing 50 ppm available chlorine, 200 ppm quaternary ammonium, or another approved sanitizer. After cleaning and sanitizing, equipment and utensils shall be air dried. Mechancial warewash machines must be approved and installed and operated according to manufacturer's specifications. Food contact surfaces, utensils, and equipment shall be cleaned and sanitized at the following times: before each use with different type of raw food of animal origin, when changing from raw food to ready to eat food, between uses with raw produce and potentially hazardous food, before using a thermometer, and any time during the operation when contamination may have occurred. Warewash sinks used to wash wiping cloths, wash produce, or thaw food must be cleaned and sanitized before and after these uses. Equipment, food contact surfaces, and utensils must be cleaned and sanitized throughout the day at least every four hours or as needed to prevent contamination. (114097, 114099.1, 114099.2, 114099.4, 114099.6, 114099.7, 114101, 114105, 114109, 114111, 114113, 114115(a,c), 114117, 114125(b), 114141)"
17. Compliance with shell stock tags, condition, display.
Conditions Observed: Stock tags lack the dates that particular shell stock was sold or served. Specify the dates shellstock are sold and served (i.e, an in and out date).
ROACHY SAYS: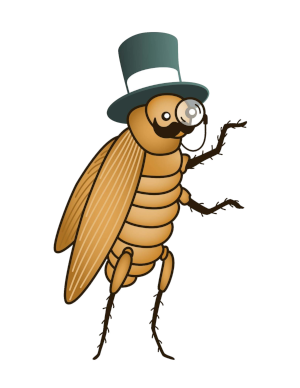 "Shellstock shall be obtained in containers that bear legible source identification tags. A food facility shall ensure that shellstock from one tagged or labeled container are not commingled with shellstock from another container with different certification numbers. Shellstock tags shall remain attached to the container that they are received in until the container is empty. The identity of the source of the shellstock sold or served shall be maintained for 90 days from the dates of harvest by using an approved recordkeeping system that keeps the tags or labels in chronological order correlated to the date or dates the shellstock is sold or served. The source of the shellstock on display shall be identified. Shellstock that are portioned or prepackaged shall have a copy of the corresponding shellstock tag. Except in accordance with an approved HACCP plan, molluscan shellfish life-support system display tanks shall not be used to display shellfish that are offered for human consumption. (114039-114039.5)"
40. Wiping cloths: properly used and stored.
Conditions Observed: Observed wiping cloths kept in a bucket next to the sanitizing solution. Inspector explained that wiping cloths shall be kept in the sanitizing solution - employee returned towels to sani-bucket COS.
ROACHY SAYS: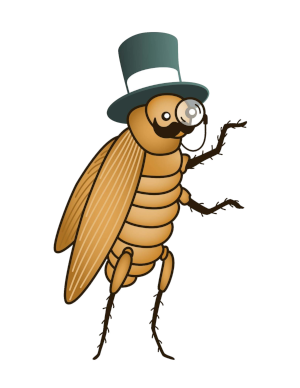 "Wiping cloths used to clean food spills shall be used only once or stored in a sanitizing solution of an approved concentration as specified in section 114099.6. Dry or wet cloths that are used with raw foods of animal origin shall be kept separate from cloths used for other purposes, cloths that come into contact with raw foods of animal origin shall be kept in a separate sanitizing solution. Wiping cloths shall be free of food debris and visible soil. Working containers of sanitizing solutions for storage of in-use wiping cloths shall be used in a manner to prevent contamination of food, equipment, utensils, linens, or single-use articles. Wet wiping cloths shall be laundered daily. Dry wiping cloths shall be laundered as necessary to prevent contamination of food and clean serving utensils. (114135, 114185.1, 114185.3(d-e))"
41. Plumbing: proper backflow devices.
Conditions Observed: Observed leaky faucet at prep sink adjacent to warewashing area. Repair leak.
ROACHY SAYS: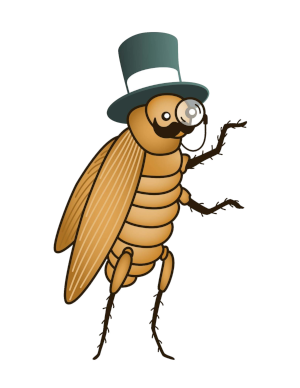 "Steam tables, ice machines, ice bins, food preparation sinks, display cases, walk-in refrigeration units, and other similar equipment that discharge liquid waste shall drain into a floor sink with an air gap or other approved type of receptor. All plumbing and plumbing fixtures shall be installed in compliance with applicable local plumbing ordinances, maintained so as to prevent any contamination, kept clean, fully operative, and in good repair. The potable water supply shall be protected with a backflow or back siphonage protection device. Any hose used for potable water shall be of approved materials, labeled, properly stored, and used for no other purpose. Liquid drain lines shall not pass through an ice machine or an ice storage bin. (114171, 114190, 114192, 114193, 114193.1, 114199, 114201, 114269)"
Routine Inspection
07. Adequate handwash facilities supplied and accessible.
Conditions Observed: Provide individual enclosed paper towel dispensers for all handwashing station at front and in kitchen.
ROACHY SAYS: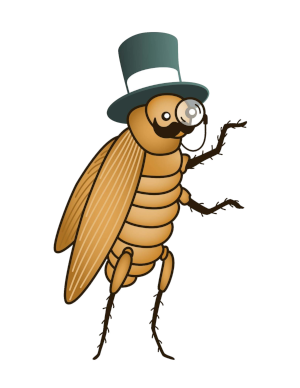 "Handwashing facilities shall be provided within or adjacent to toilet rooms, food preparation, and warewashing areas. Handwashing facilities shall be clean, unobstructed, and accessible at all times. Handwashing facilities shall be provided with soap and sanitary single use towels in approved dispensers. Dispensers shall be maintained in good repair. A handwashing facility shall not be used for purposes other than handwashing. (113953, 113953.1, 113953.2, 114067(f))"
29. Washing fruits and vegetables.
Conditions Observed: Observed raw quail eggs stored in the sushi display cases. lease relocate eggs to protect ready to eat raw product from the possibility of cross-contamination.
ROACHY SAYS: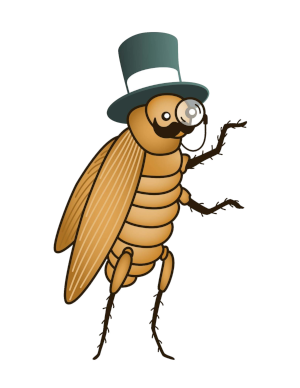 "Produce shall be thoroughly washed in potable water to remove soil and other contaminants before being cut, combined with other ingredients, cooked, served, or offered for human consumption. Chemicals used to wash or peel produce shall meet the requirements specifice in 21 CFR 173.315. (113992)"
39. Thermometers provided and accurate.
Conditions Observed: Observed two non-functioning thermometers in sushi display cases. Please replace. Temperature obtained <41F.
ROACHY SAYS: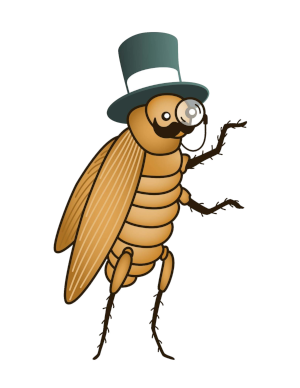 "An accurate easily readable metal probe thermometer suitable for measuring temperature of food shall be available to the food handler. Thermometers shall be calibrated in accordance with manufacturer's specifications as necessary to ensure their accuracy. A thermometer +/- 2 degrees F shall be provided for all refrigerators, hot and cold holding units, and high temperature warewashing machines. (114157, 114159)"