Taco Brothers
MFF - Trailer
3750 Harris ST, Eureka
---
Routine Inspection
06. Hands clean and properly washed; gloves used properly.
Conditions Observed: Provide utensils to minimize bare hand contact with ready to eat foods such as lettuce, cheese, radishes, etc.
ROACHY SAYS: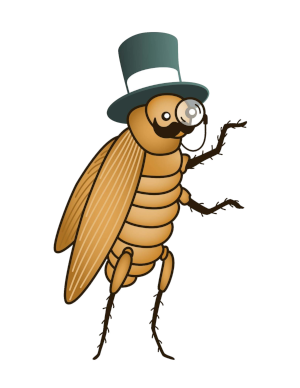 "Food employees shall minimize bare hand and arm contact with nonprepackaged food that is in ready to eat form. Whenever gloves are worn, they shall be changed, replaced, or washed as often as handwashing is required. Single-use gloves shall not be washed. Employees shall wash their hands in the following situations: immediately before engaging in food preparation including working with nonprepackaged food, clean equipment and utensils and unwrapped single-use food containers and utensils; after touching bare human body parts other than clean hands and clean exposed portions of arms; after using the toilet room; after caring for or handling any animal; after coughing, sneezing, using a handkerchief or disposable tissue, using tobacco, eating or drinking; after handling soiled equipment or utensils; during food preparation, as often as necessary to remove soil and contamination and to prevent cross-contamination when changing tasks; when switching from working with raw food and working with ready-to-eat foods; before initially donning gloves for working with food; before dispensing or serving food handling clean tableware and serving utensils in the food service area; after engaging in other activities that contaminate the hands. (113952, 113953.3, 113953.4, 113961, 113968, 113973)"
07. Adequate handwash facilities supplied and accessible.
Conditions Observed: Paper towels must be stocked in a dispenser for proper handwashing.
ROACHY SAYS: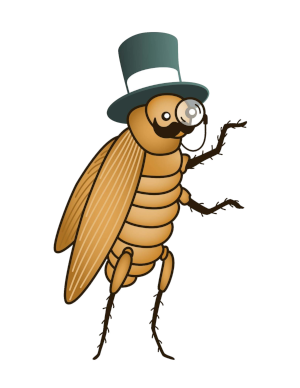 "Handwashing facilities shall be provided within or adjacent to toilet rooms, food preparation, and warewashing areas. Handwashing facilities shall be clean, unobstructed, and accessible at all times. Handwashing facilities shall be provided with soap and sanitary single use towels in approved dispensers. Dispensers shall be maintained in good repair. A handwashing facility shall not be used for purposes other than handwashing. (113953, 113953.1, 113953.2, 114067(f))"
36. Equipment / Utensils approved; installed, clean, good repair, capacity.
Conditions Observed: Facility is using single use sour cream containers for food storage. Obtain NSF approved food grade containers for food storage.
ROACHY SAYS: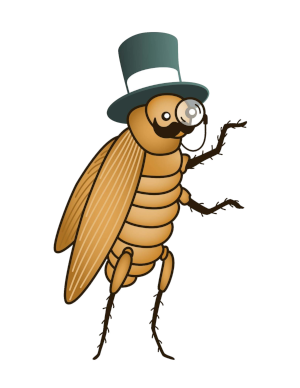 "Utensils and equipment shall be kept fully operative and in good repair. All new and replacement equipment shall be properly installed and be certified or classified for sanitation by an ANSI accredited certification program. Electrical appliances must meet UL standards. Single-use articles shall not allow migration of deleterious substances or impart colors, odors, or tastes to food. Multi-use food contact surfaces must be smooth, free of breaks, chips, and similar imperfections; free of sharp internal angles, corners, and crevices; finished to have smooth welds and joints; be accessible for cleaning and inspection. Unless specified, wood and wood wicker may not be used as a food-contact surface. Unless specified, copper and copper alloys such as brass may not be used in contact with a food that has a pH below six or for a fitting between a backflow preventer and a carbonator. Beverage tubing and cold-plate beverage cooling devices cannot be installed in contact with stored ice intended to be used as food. Equipment that is not movable must be installed to allow for cleaning in place. Cutting or piercing parts of can openers must be readily removable. Facilities that wash, rinse, soak, thaw, or similarly prepare foods shall be provided with a approved food preparation sink. Reservoirs that supply water to produce foggers must be cleaned and maintained. Surfaces such as cutting blocks and boards that are subject to scratching and scoring shall be resurfaced or replaced if they can no longer be effectively cleaned and sanitized. (114130, 114130.1, 114130.2, 114130.3, 114130.4, 114130.5, 114130.6, 114132, 114133, 114137, 114139, 114153, 114163, 114165, 114167, 114169, 114175, 114177, 114180, 114182)"
43. Toilet facilities: properly constructed, supplied, cleaned.
Conditions Observed: Facility offers customer seating and does not have a customer restroom. Remove customer seating.
ROACHY SAYS: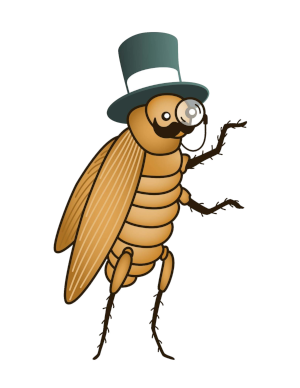 "Toilet facilities shall be maintained and kept clean. Toilet rooms shall be separated by a well-fitting, self-closing door. Toilet tissue shall be provided in a permanently installed dispenser at each toilet. (114250, 114250.1, 114276)"
44. Premises; personal/cleaning items; vermin-proofing.
Conditions Observed: Back door propped open over the duration of the inspection. Keep door closed or install a screen to prevent entrance or harborage of animals, birds or vermin, including but not limited to, insects and rodents.
ROACHY SAYS: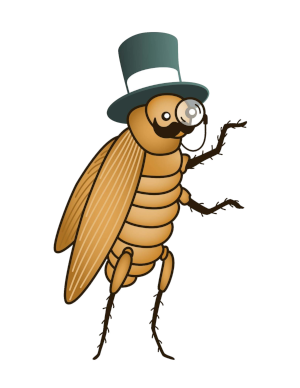 "All premises of a food facility shall be kept clean, fully operative, and in good repair. The premise of a food facility shall be free of litter and items unnecessary to the operation of the facility. Areas designated for employees to eat and drink shall be located so that food, clean equipent and utensils, linens, and single-use articles are protected from contamination. Personal items shall be stored in a designated area to prevent contamination of food or utensils. Food prep sinks, warewashing sinks, and handwashing sinks shall not be used for the cleaning or maintenance of tools or cleaning supplies or to dispose of mop water and similar liquid wastes. A dedicated janitorial sink with a drain shall be provided and conveniently located. A separate room, area, or cabinet shall be provided for cleaning supplies. The facility shall be kept vermin proof. Insect electrocution devices shall retain the insect within the device and shall not be located over food or utensil handling areas. (114123, 114143(a, b), 114256, 114256.1, 114256.2, 114256.4, 114257, 114257.1, 114259, 114259.2, 114259.3, 114279, 114281, 114282)"
Routine Inspection
40. Wiping cloths: properly used and stored.
Conditions Observed: At time of inspection, sanibuckets not set up. COS sanitizer provided at 100ppmCL. Education provided by discussing the use of sanibuckets and their purpose.
ROACHY SAYS: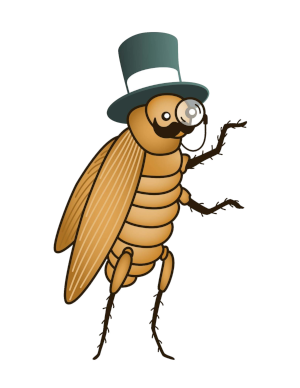 "Wiping cloths used to clean food spills shall be used only once or stored in a sanitizing solution of an approved concentration as specified in section 114099.6. Dry or wet cloths that are used with raw foods of animal origin shall be kept separate from cloths used for other purposes, cloths that come into contact with raw foods of animal origin shall be kept in a separate sanitizing solution. Wiping cloths shall be free of food debris and visible soil. Working containers of sanitizing solutions for storage of in-use wiping cloths shall be used in a manner to prevent contamination of food, equipment, utensils, linens, or single-use articles. Wet wiping cloths shall be laundered daily. Dry wiping cloths shall be laundered as necessary to prevent contamination of food and clean serving utensils. (114135, 114185.1, 114185.3(d-e))"