Target T-1421
Food Est - Starbucks - MU
2525 4th St, Eureka
---
Routine Inspection
ROACHY SAYS: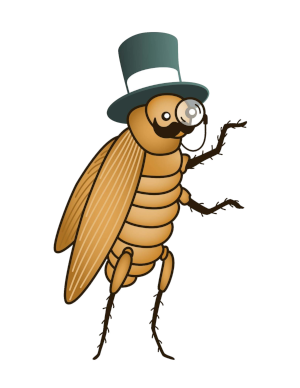 "Zero violations! Now that's how you keep 'em coming back for more! I'll be sending all my human friends to Target T-1421! Yum yum!!"
Routine Inspection
ROACHY SAYS: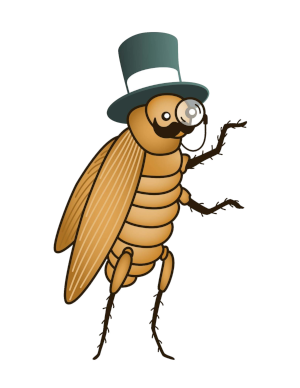 "Humboldt foodies rejoice! Our reports show that Target T-1421 knows how to get you fed in a sanitary manner. Now that's nummy!!"
Routine Inspection
36. Equipment / Utensils approved; installed, clean, good repair, capacity.
Conditions Observed: Observed leak at dishwasher while it is running. Repair/replace dishwasher. Observed leak at sanitizer dispenser installed at 3 compartment sink. Repair/replace sanitizer dispenser.
ROACHY SAYS: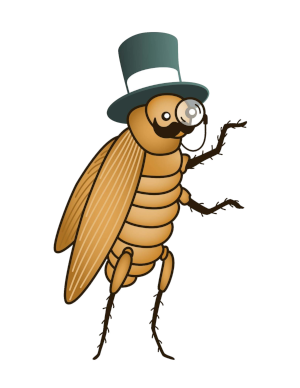 "Utensils and equipment shall be kept fully operative and in good repair. All new and replacement equipment shall be properly installed and be certified or classified for sanitation by an ANSI accredited certification program. Electrical appliances must meet UL standards. Single-use articles shall not allow migration of deleterious substances or impart colors, odors, or tastes to food. Multi-use food contact surfaces must be smooth, free of breaks, chips, and similar imperfections; free of sharp internal angles, corners, and crevices; finished to have smooth welds and joints; be accessible for cleaning and inspection. Unless specified, wood and wood wicker may not be used as a food-contact surface. Unless specified, copper and copper alloys such as brass may not be used in contact with a food that has a pH below six or for a fitting between a backflow preventer and a carbonator. Beverage tubing and cold-plate beverage cooling devices cannot be installed in contact with stored ice intended to be used as food. Equipment that is not movable must be installed to allow for cleaning in place. Cutting or piercing parts of can openers must be readily removable. Facilities that wash, rinse, soak, thaw, or similarly prepare foods shall be provided with a approved food preparation sink. Reservoirs that supply water to produce foggers must be cleaned and maintained. Surfaces such as cutting blocks and boards that are subject to scratching and scoring shall be resurfaced or replaced if they can no longer be effectively cleaned and sanitized. (114130, 114130.1, 114130.2, 114130.3, 114130.4, 114130.5, 114130.6, 114132, 114133, 114137, 114139, 114153, 114163, 114165, 114167, 114169, 114175, 114177, 114180, 114182)"
Routine Inspection
09. Time as public health control; procedures and records.
Conditions Observed: Observed 1/2 & 1/2 carafe held out of temperature control past the time used as a public health control. Ensure the digital timers are set for the 1/2 & 1/2 carafe; Once timer goes off you must discard the 1/2 & 1/2 that is held out of temperature and replace it with a fresh carafe from the refrigerator. The 1/2 & 1/2 carafe was replaced and the timer was re-set, thank you for correcting this major violation.
ROACHY SAYS: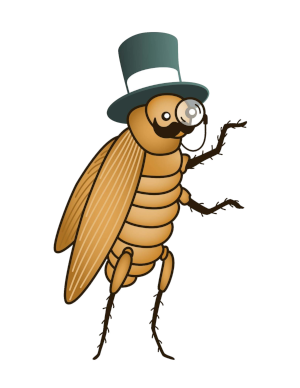 "When time as a public health control is used, the following procedures shall be observed: food items shall be marked to indicate four hours past the time when the food was removed from temperature control, food shall be served or discarded within the four hour time limit. Written procedures shall be maintained in the food facility and made available to the enforcement agency upon request, that ensure compliance with this section and section 114002, for food that is prepared, cooked, and refrigerated before time is used as a public health control. Time only may not be used in Licensed health care facilities, public school cafeterias, or private school cafeterias. (114000)"
30. Toxic substances properly identified, stored, used.
Conditions Observed: Observed spray bottle containing sanitizer hanging from disposable cup holder/dispenser. Store chemicals away from food and utensil storage and handling areas for safety. Employee moved sanitizer to another location, thank you for correcting this minor violation.
ROACHY SAYS: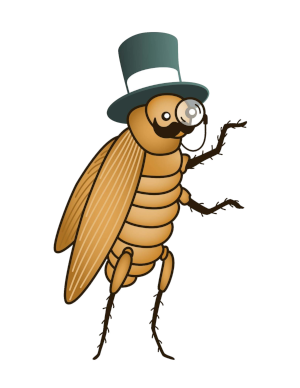 "Only those insecticides, rodenticides, and other pesticides that are necessary, bear a legible manufacturer's label, and are specifically approved for use in a food facility may be used in a food facility in accordance with the manufacturer's instructions. Containers used for storing poisonous or toxic materiails such as cleaners and sanitizers taken from bulk supplies shall be clearly and individually identified with the common name of the material. Poisonous or toxic materials shall be stored or displayed to prevent contamination of food, equipment, utensils, linens, and single-use articles. (114254, 114254.1, 114254.2)"
37. Equipment, utensils and linens: storage and use.
Conditions Observed: Observed visibly soiled ice scoop hanging over first compartment of 3 compartment sink where soiled utensils are washed. The ice scoop shall be maintained clean and sanitized at all times. Provide a sanitary container for the storage of the ice scoop to prevent it from contamination at all times. The ice scoop was sent to warewash and a sanitary container will be provided, thank you for correcting this minor violation.
ROACHY SAYS: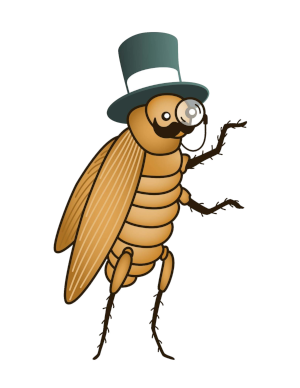 "Clean equipment, utensils, linens, and single-use articles shall be stored at least six inches above the floor in an approved location within the fully enclosed permitted food facility. Clean equipment, utensils, linens, and single-use articles shall not be exposed to splash, dust, vermin, or other forms of contamination. Non-food items shall be stored and displayed separate from food and food-contact surfaces. During pauses in food preparation utensils shall be stored with handles above the top of the food, on a clean sanitized surface, in running water, or in water that is at least 135øF. Single-use articles and multiservice utensils shall be handled, displayed, and dispensed so that contamination of food and lip-contact surfaces is prevented. Extra preset tableware shall be removed when a consumer is seated or cleaned and sanitized before further use. Pressurized cylinders shall be securely fastened to rigid structure. Linens must be free of food residue and soil and be laundered as required. (114074, 114075(a,b,d,e), 114081, 114119, 114121, 114161, 114172, 114178, 114179, 114083, 114185, 114185.2, 114185.3, 114185.4, 114185.5)"
Routine Inspection
ROACHY SAYS: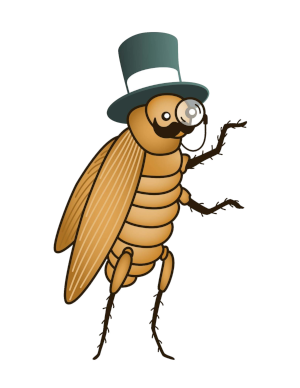 "Zero violations! Now that's how you keep 'em coming back for more! I'll be sending all my human friends to Target T-1421! Yum yum!!"