Target T-1421
Food Est - Food Avenue - Full Prep
2525 4th St, Eureka
---
Routine Inspection
ROACHY SAYS: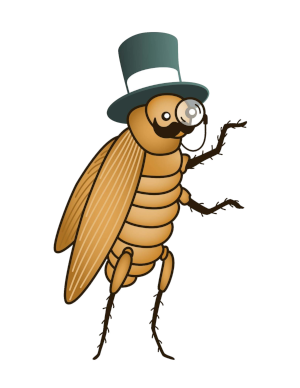 "Zero violations! Now that's how you keep 'em coming back for more! I'll be sending all my human friends to Target T-1421! Yum yum!!"
Routine Inspection
ROACHY SAYS: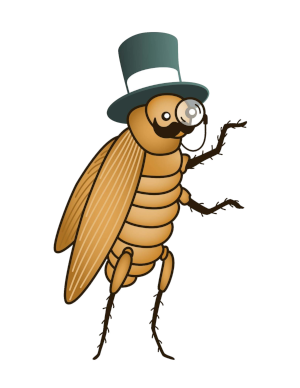 "Ooo! Welcome to Sanitarytown! Population: Target T-1421! I see lots of happy hungry mouths in this establishment's near future!!"
Routine Inspection
ROACHY SAYS: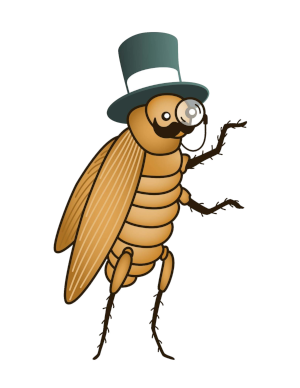 "Huzzah! This establishment has successfully impressed the government! Kudos, Target T-1421!!"
Routine Inspection
06. Hands clean and properly washed; gloves used properly.
Conditions Observed: Observed employee washing soiled utensils at 3 compartment sink, then don gloves at Food Avenue without required handwashing prior to glove use. Spoke to manager on-site who will conduct a handwashing and proper glove use training with food employees. Use the "handwashing, glove use, and preventing bare hand contact with ready-to-eat foods" handout that was provided for reference. This major violation was corrected on site, thank you.
ROACHY SAYS: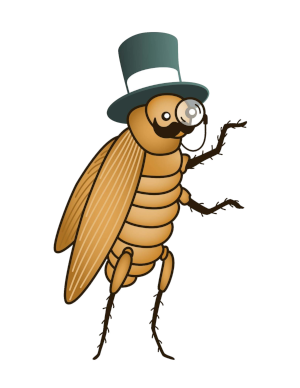 "Food employees shall minimize bare hand and arm contact with nonprepackaged food that is in ready to eat form. Whenever gloves are worn, they shall be changed, replaced, or washed as often as handwashing is required. Single-use gloves shall not be washed. Employees shall wash their hands in the following situations: immediately before engaging in food preparation including working with nonprepackaged food, clean equipment and utensils and unwrapped single-use food containers and utensils; after touching bare human body parts other than clean hands and clean exposed portions of arms; after using the toilet room; after caring for or handling any animal; after coughing, sneezing, using a handkerchief or disposable tissue, using tobacco, eating or drinking; after handling soiled equipment or utensils; during food preparation, as often as necessary to remove soil and contamination and to prevent cross-contamination when changing tasks; when switching from working with raw food and working with ready-to-eat foods; before initially donning gloves for working with food; before dispensing or serving food handling clean tableware and serving utensils in the food service area; after engaging in other activities that contaminate the hands. (113952, 113953.3, 113953.4, 113961, 113968, 113973)"
45. Floor, walls, and ceilings: built, maintained, clean.
Conditions Observed: Observed food and debris on floor under cabinet where Icee and soda machines are located. Clean floors regularly to prevent buildup.
ROACHY SAYS: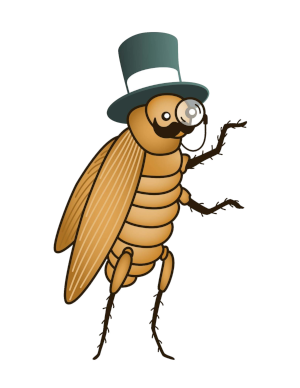 "Food facilities shall be fully enclosed in a building consisting of permanent floors, walls, and an overhead structure that meets minimum standards. The walls and ceiling shall be smooth, durable, nonabsorbent, and easily cleanable. Flooring and base coving shall be smooth, durable, and made of approved nonabsorbent material that is easily cleanable. Floor surfaces shall be coved at the juncture of the floor and wall with a 3/8 inch minimum radius and shall extend up the wall at least 4 inches. (114143(d), 114266, 114268, 114268.1, 114271, 114272)"
Routine Inspection
ROACHY SAYS: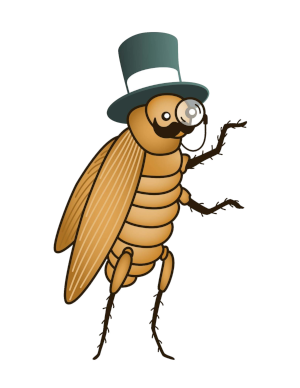 "Both patrons and the health department agree! This place sets the standard for Humboldt food facility cleanliness! All hail Target T-1421!!"