The Diver Bar and Grill
2834 F ST, Eureka
---
Routine Inspection
ROACHY SAYS: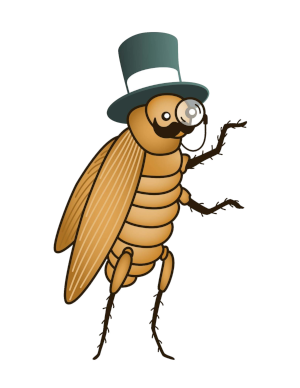 "Ooo! Welcome to Sanitarytown! Population: The Diver Bar and Grill! I see lots of happy hungry mouths in this establishment's near future!!"
Routine Inspection
ROACHY SAYS: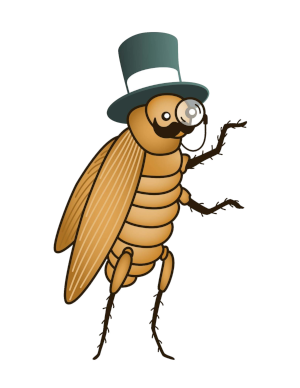 "Zero violations! Now that's how you keep 'em coming back for more! I'll be sending all my human friends to The Diver Bar and Grill! Yum yum!!"
Routine Inspection
08. Proper hot and cold holding temperatures.
Conditions Observed: Measured sliced cucumbers 44F & chopped tomatoes 42.5F with probe thermometer in salad prep table, top portion. Measured mussel sauce 45F & pesto sauce 43.5F with probe thermometer in cookline prep table, bottom portion. Adjust/service/repair prep tables to hold cold potentially hazardous food at or below 41F at all times.
ROACHY SAYS: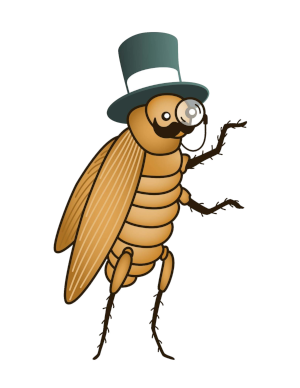 "Except during preparation, cooking, cooling, transportation to or from a retail food facility for a period of less than thirty minutes, when time is used as the public health control, or as otherwise specified, potentially hazardous foods shall be maintained at or below 41F or at or above 135F. The following foods may be held at or below 45F: raw shell eggs, unshucked live molluscan shellfish, pasteurized milk and pasteurized milk products in original sealed containers, potentially hazardous foods held during transportation. Potentially hazardous foods held for dispensing in serving lines and salad bars may be held at 45F, not to exceed 12 hours in a 24 hour period, if unused portions are discarded. Food preparation shall not exceed two cumulative hours without a return to the required holding temperatures. (113996, 113998, 114037, 114343(a))"
10. Proper cooling methods.
Conditions Observed: Measured cooked noodles 70.5F with probe thermometer cooling in a deep covered plastic container in True refrigerator. Measured grilled chicken 118.5F with probe thermometer cooling in an uncovered plastic container on top of salad prep table. Per cook, the noodles and chicken were cooked less than 2 hours ago. You must rapidly cool potentially hazardous foods from 135F - 70F within 2 hours and from 70F - 41F within another 4 hours. Instructed cook to add cold water and ice to cooked noodles and to put cooked chicken on a thin metal pan in the walk-in refrigerator to facilitate rapid cooling. Cooked noodles measured 37.5F and cooked chicken measured 49F within 1 hour. Use the food cooling log to ensure you are rapidly cooling within the required parameters. This major violation was corrected on site, thank you.
ROACHY SAYS: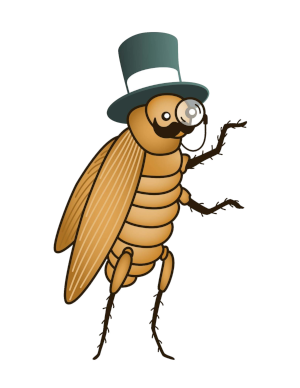 "After heating, potentially hazardous foods shall be rapidly cooled from 135F to 70F within 2 hours, and then from 70F to 41F within 4 hours. Potentially hazardous foods prepared from ambient temperature ingredients must be cooled to below 41F within 4 hours. Cooling shall be facilitated by one or more of the following methods: in shallow pans, separating food into smaller portions, adding ice as an ingredient, using an ice bath and stirring frequently, using an ice paddle, using rapid cooling equipment, or using containers that facilitate heat transfer. (114002, 114002.1)"
Routine Inspection
ROACHY SAYS: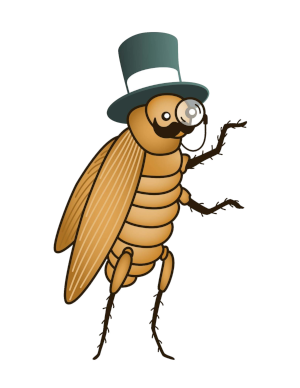 "Take a victory lap, The Diver Bar and Grill! In the race that is maintaining a clean and healthy establishment you've earned Roachy's gold medal! Eat here today, everyone!!"
Routine Inspection
19. Compliance with variance, specialized process, reduced O2 packaging, HACCP plan.
Conditions Observed: Observed vacuum sealer in facility and vacuum sealed swordfish in True refrigerator. Using a vacuum sealer for reduced oxygen packaging requires a Hazard Analysis Critical Control Point (HACCP) plan approved by the California Department of Public Health (CDPH). Immediately stop vacuum sealing until an approved HACCP is obtained. Permit holder agreed to stop vacuum sealing and removed vacuum sealer from the facility. This major violation was corrected on site, thank you.
ROACHY SAYS: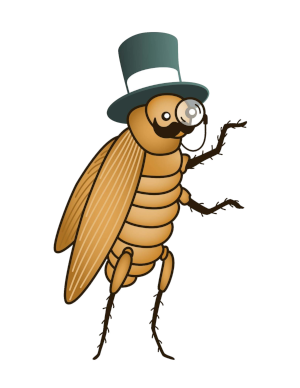 "A food facility may engage in the following activities only pursuant to a written and approved HACCP plan: smoking food as a method of preservation, curing food, using food additives or adding components such as vinegar as a method of food preservation or to render a food so that it is not potentially hazardous, operating a molluscan shelfish life support system display tank, custom processing of animals for personal use as food and not for sale or service in a food facility, using acidification or water activity to prevent the growth of Clostridium botulinum, packaging potentially hazardous food using a reduced oxygen packaging method except as specified in 114419.2(a - c), or preparing food by another method that is determined by the Enforcement Agency to require a HACCP plan. Food facilities with CDPH approved variances must maintain a copy at the food facility at all times. A variance may be suspended or revoked if the food facility is found to be non-complaint with the terms of the variance. (114057, 114057.1, 114417,114117.2, 114417.5, 114417.6, 114417.7, 114419 -114419.3)"
28. Food separated and protected.
Conditions Observed: Observed open bulk bags of food on storage shelf. Once a bulk bag of food is open, transfer it to a rigid container with a tight fitting lid to protect bulk foods from contamination.
ROACHY SAYS: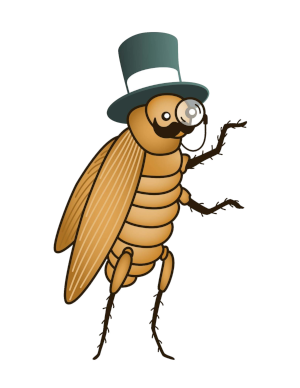 "Food shall be protected from contamination during transportation, storage, preparation, holding, and display. Adequate and suitable counter space shall be provided for all food preparation. Food preparation shall be conducted wthin an approved food compartment or fully enclosed food facility. Open-air barbecues shall be separated from public access. (113984(a-f), 113986, 114060, 114067(a,d,e,j), 114069(a, c, d), 114077, 114089.1(c), 114143(c,e))"