The Shanty
213 3rd St, Eureka
---
Routine Inspection
15. Food contact surfaces: clean and sanitized.
Conditions Observed: Observed build-up on interior of soda nozzle in use. Showed observations to bartender. Remove build-up; clean and sanitize. Observed ice for consumption in contact with soda lines. As discussed during the inspection, keep ice in clean and sanitized container and/or separate from soda lines.
ROACHY SAYS: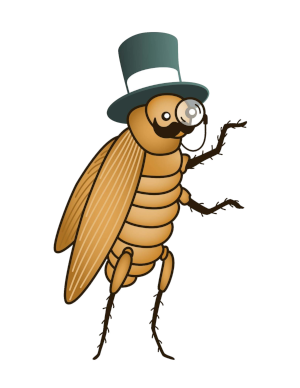 "Food-contact surfaces and utensils shall be clean to sight and touch. Food-contact surfaces and multiservice utensils shall be effectively washed, rinsed, and sanitized to remove or completely loosen soils by use of manual or mechanical methods. Precleaning may be required. Manual sanitization shall be accomplished during the final rinse by contact with solution containing 100 ppm available chlorine, 200 ppm quaternary ammonium, or another approved sanitizer. Mechanical sanitization shall be accomplished in the final rinse by achieving a utensil surface temperature of 160F or by contact with solution containing 50 ppm available chlorine, 200 ppm quaternary ammonium, or another approved sanitizer. After cleaning and sanitizing, equipment and utensils shall be air dried. Mechancial warewash machines must be approved and installed and operated according to manufacturer's specifications. Food contact surfaces, utensils, and equipment shall be cleaned and sanitized at the following times: before each use with different type of raw food of animal origin, when changing from raw food to ready to eat food, between uses with raw produce and potentially hazardous food, before using a thermometer, and any time during the operation when contamination may have occurred. Warewash sinks used to wash wiping cloths, wash produce, or thaw food must be cleaned and sanitized before and after these uses. Equipment, food contact surfaces, and utensils must be cleaned and sanitized throughout the day at least every four hours or as needed to prevent contamination. (114097, 114099.1, 114099.2, 114099.4, 114099.6, 114099.7, 114101, 114105, 114109, 114111, 114113, 114115(a,c), 114117, 114125(b), 114141)"
Routine Inspection
45. Floor, walls, and ceilings: built, maintained, clean.
Conditions Observed: Observed missing floor tile of approximately 12"X10" around the floor drain located in mens' restroom. Please replace soon.
ROACHY SAYS: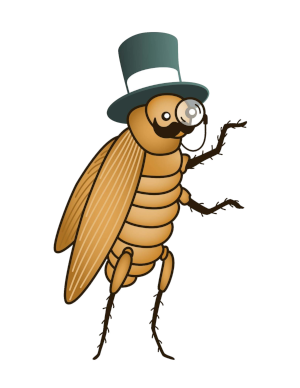 "Food facilities shall be fully enclosed in a building consisting of permanent floors, walls, and an overhead structure that meets minimum standards. The walls and ceiling shall be smooth, durable, nonabsorbent, and easily cleanable. Flooring and base coving shall be smooth, durable, and made of approved nonabsorbent material that is easily cleanable. Floor surfaces shall be coved at the juncture of the floor and wall with a 3/8 inch minimum radius and shall extend up the wall at least 4 inches. (114143(d), 114266, 114268, 114268.1, 114271, 114272)"
Routine Inspection
34. Non-food-contact surfaces clean.
Conditions Observed: Observed dust buildup on display shelves. Please maintain clean.
ROACHY SAYS: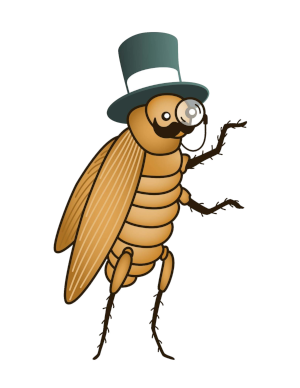 "Nonfood-contact surfaces of equipment shall be kept free of an accumulation of dust, dirt, food residue, and other debris. (114115(b))"
36. Equipment / Utensils approved; installed, clean, good repair, capacity.
Conditions Observed: Observed gunk build up on soda nozzle holder. Please clean and sanitize daily.
ROACHY SAYS: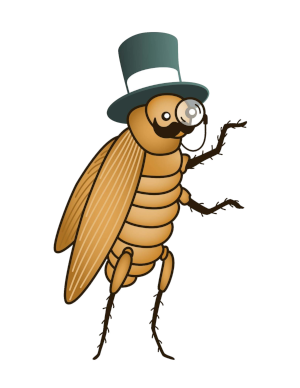 "Utensils and equipment shall be kept fully operative and in good repair. All new and replacement equipment shall be properly installed and be certified or classified for sanitation by an ANSI accredited certification program. Electrical appliances must meet UL standards. Single-use articles shall not allow migration of deleterious substances or impart colors, odors, or tastes to food. Multi-use food contact surfaces must be smooth, free of breaks, chips, and similar imperfections; free of sharp internal angles, corners, and crevices; finished to have smooth welds and joints; be accessible for cleaning and inspection. Unless specified, wood and wood wicker may not be used as a food-contact surface. Unless specified, copper and copper alloys such as brass may not be used in contact with a food that has a pH below six or for a fitting between a backflow preventer and a carbonator. Beverage tubing and cold-plate beverage cooling devices cannot be installed in contact with stored ice intended to be used as food. Equipment that is not movable must be installed to allow for cleaning in place. Cutting or piercing parts of can openers must be readily removable. Facilities that wash, rinse, soak, thaw, or similarly prepare foods shall be provided with a approved food preparation sink. Reservoirs that supply water to produce foggers must be cleaned and maintained. Surfaces such as cutting blocks and boards that are subject to scratching and scoring shall be resurfaced or replaced if they can no longer be effectively cleaned and sanitized. (114130, 114130.1, 114130.2, 114130.3, 114130.4, 114130.5, 114130.6, 114132, 114133, 114137, 114139, 114153, 114163, 114165, 114167, 114169, 114175, 114177, 114180, 114182)"
38. Adequate ventilation and lighting, designated areas, use.
Conditions Observed: Found non-funtioning exhaust vents in both restrooms. Please repair.
ROACHY SAYS: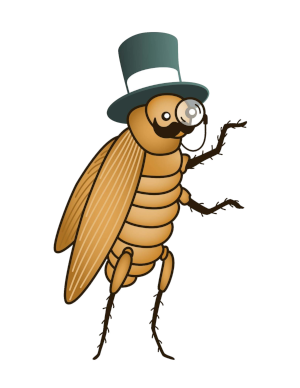 "Approved exhaust hoods shall be provided to remove toxic gases, heat, grease, vapors and smoke. Canopy-type hoods shall extend six inches beyond all cooking equipment. Toilet rooms shall be consistent with local building codes and vented to the outside air by a screened openable window, air shaft, or light-switch activated exhaust fan. Adequate lighting shall be provided in all areas to facilitate cleaning and inspection. Light fixtures in areas where open food is stored, served, prepared, and where utensils are washed shall be of shatterproof construction or protected with light shields. (114149, 114149.1, 114149.2, 114149.3, 114252, 114252.1)"
45. Floor, walls, and ceilings: built, maintained, clean.
Conditions Observed: Observed deteriorated wall behind "handwashing" mop sink. Large gap in wall. Please repair wall. Observed missing tiles, some bare concrete and broken coving tiles in men's restroom. Please repair.
ROACHY SAYS: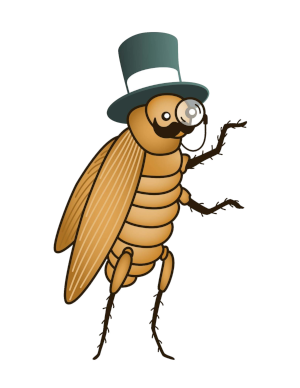 "Food facilities shall be fully enclosed in a building consisting of permanent floors, walls, and an overhead structure that meets minimum standards. The walls and ceiling shall be smooth, durable, nonabsorbent, and easily cleanable. Flooring and base coving shall be smooth, durable, and made of approved nonabsorbent material that is easily cleanable. Floor surfaces shall be coved at the juncture of the floor and wall with a 3/8 inch minimum radius and shall extend up the wall at least 4 inches. (114143(d), 114266, 114268, 114268.1, 114271, 114272)"