Trinidad Civic Club Kitchen
406 Trinity St, Trinidad
---
Routine Inspection
22. Hot and Cold Water Available
Conditions Observed: Hot water at the 3-compartment warewashing sink and at the food prep sink were each measured at a maximum temperature of 115.2°F, even after being allowed to run for some time. Please adjust/service/repair hot water heater as needed to ensure that hot water is available at a minimum temperature of 120°F at all times; thank you.
ROACHY SAYS: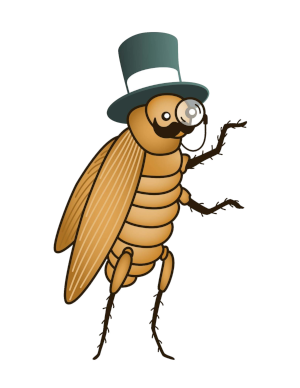 "An adequate, protected, pressurized, approved potable supply of hot and cold water shall be provided at all times. Hot water shall be supplied at a minimum temperature of 120F when measured from the faucet. The temperature of water provided to handwashing facilities shall be at least 100F. Handwashing facilities equipped with non-adjustable faucets shall have their temperature set between 100F and 108F. Hot water shall be provided at the food preparation sink and janitorial sink. (113953(c), 114099.2(b), 114163(a)(3), 114189, 114192, 114192.1, 114195)"
34. Non-food-contact surfaces clean.
Conditions Observed: The floor sinks under the warewashing and food prep sinks had an accumulation of dirt and food debris today, and handles of some overhead cabinets were sticky to the touch. Please clean and maintain clean in order to prevent the potential for cross-contamination and to avoid attracting vermin; thank you.
ROACHY SAYS: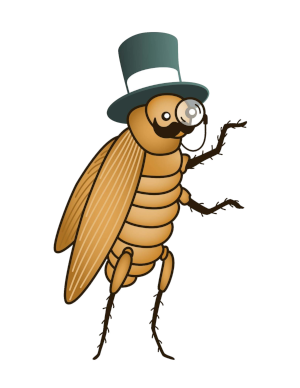 "Nonfood-contact surfaces of equipment shall be kept free of an accumulation of dust, dirt, food residue, and other debris. (114115(b))"
38. Adequate ventilation and lighting, designated areas, use.
Conditions Observed: The light in the mechanical ventilation hood over the stove/oven was not working, and one set of the overhead kitchen lights were not working. Please replace bulbs and/or repair electrical systems as needed to ensure that all lighting is functioning as intended; thank you.
ROACHY SAYS: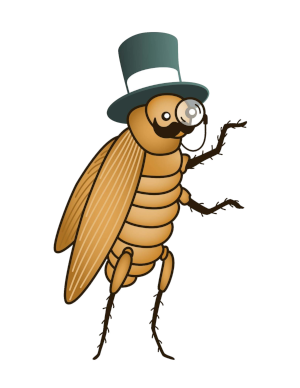 "Approved exhaust hoods shall be provided to remove toxic gases, heat, grease, vapors and smoke. Canopy-type hoods shall extend six inches beyond all cooking equipment. Toilet rooms shall be consistent with local building codes and vented to the outside air by a screened openable window, air shaft, or light-switch activated exhaust fan. Adequate lighting shall be provided in all areas to facilitate cleaning and inspection. Light fixtures in areas where open food is stored, served, prepared, and where utensils are washed shall be of shatterproof construction or protected with light shields. (114149, 114149.1, 114149.2, 114149.3, 114252, 114252.1)"
39. Thermometers provided and accurate.
Conditions Observed: No probe thermometers were available at the facility at the time of the inspection. Please ensure that a thermometer is obtained and available at this facility at all times; thank you.
ROACHY SAYS: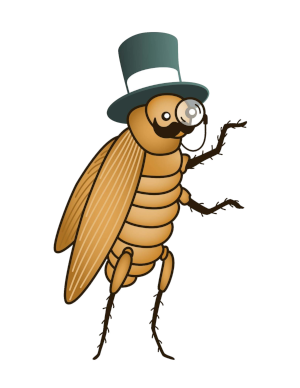 "An accurate easily readable metal probe thermometer suitable for measuring temperature of food shall be available to the food handler. Thermometers shall be calibrated in accordance with manufacturer's specifications as necessary to ensure their accuracy. A thermometer +/- 2 degrees F shall be provided for all refrigerators, hot and cold holding units, and high temperature warewashing machines. (114157, 114159)"