Trinidad Union School
300 Trinity St, Trinidad
---
Routine Inspection
ROACHY SAYS: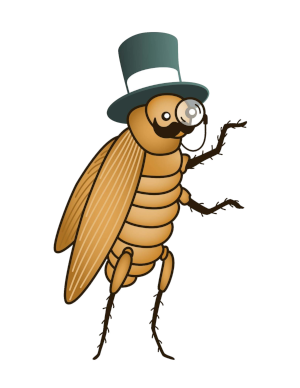 "Take a victory lap, Trinidad Union School! In the race that is maintaining a clean and healthy establishment you've earned Roachy's gold medal! Eat here today, everyone!!"
Reinspection
ROACHY SAYS: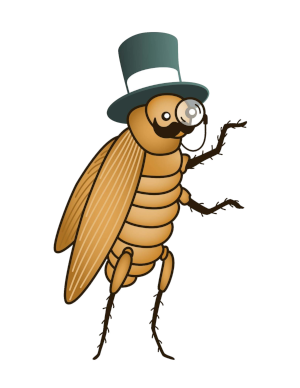 "Wow! Roachy can see himself in your butterknives! Way to go, Trinidad Union School!!"
Routine Inspection
15. Food contact surfaces: clean and sanitized.
Conditions Observed: Measured chlorine sanitizer 0PPM at dishwasher. Chlorine sanitizer must be provided at 50PPM at the dishwasher for proper sanitizing of utensils. Operator and inspector primed the sanitizer pump, tried a new container of chlorine sanitizer and test strip still measured 0PPM. You may use the dishwasher to wash and rinse utensils, but please manually sanitize in the 2 compartment sink with either QT sanitizer solution measuring 200PPM or chlorine sanitizer solution measuring 100PPM until the dishwasher is repaired by a professional. Submit proof of correction to avoid a reinspection, otherwise this major violation will require a reinspection on or after the holiday break 1/6/19. Operator set-up chlorine sanitizer solution that measured 100PPM in 2 compartment sink to manually sanitize utensils. Please use chlorine test strips that were provided to verify chlorine sanitizer is at 100PPM for manually sanitizing.
ROACHY SAYS: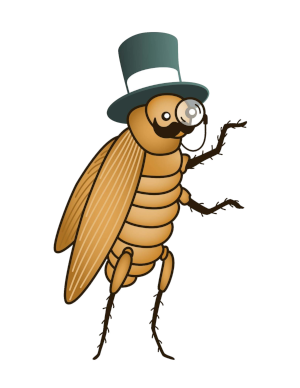 "Food-contact surfaces and utensils shall be clean to sight and touch. Food-contact surfaces and multiservice utensils shall be effectively washed, rinsed, and sanitized to remove or completely loosen soils by use of manual or mechanical methods. Precleaning may be required. Manual sanitization shall be accomplished during the final rinse by contact with solution containing 100 ppm available chlorine, 200 ppm quaternary ammonium, or another approved sanitizer. Mechanical sanitization shall be accomplished in the final rinse by achieving a utensil surface temperature of 160F or by contact with solution containing 50 ppm available chlorine, 200 ppm quaternary ammonium, or another approved sanitizer. After cleaning and sanitizing, equipment and utensils shall be air dried. Mechancial warewash machines must be approved and installed and operated according to manufacturer's specifications. Food contact surfaces, utensils, and equipment shall be cleaned and sanitized at the following times: before each use with different type of raw food of animal origin, when changing from raw food to ready to eat food, between uses with raw produce and potentially hazardous food, before using a thermometer, and any time during the operation when contamination may have occurred. Warewash sinks used to wash wiping cloths, wash produce, or thaw food must be cleaned and sanitized before and after these uses. Equipment, food contact surfaces, and utensils must be cleaned and sanitized throughout the day at least every four hours or as needed to prevent contamination. (114097, 114099.1, 114099.2, 114099.4, 114099.6, 114099.7, 114101, 114105, 114109, 114111, 114113, 114115(a,c), 114117, 114125(b), 114141)"
35. Warewashing: installed, maintained, used, Adequate Means to measure sanitizer
Conditions Observed: Test strips were not provided during the inspection. Obtain chlorine test strips, store in a readily available location and use daily to verify the dishwasher is capable of dispensing chlorine sanitizer at 50PPM.
ROACHY SAYS: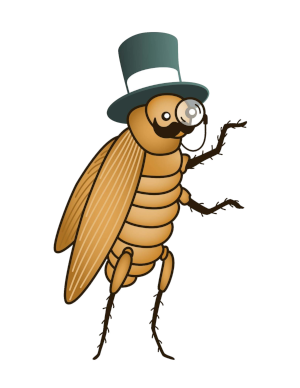 "Facilities that prepare food shall be equipped with a manual warewashing sink that has at least three compartments with two integral metal drainboards, except as specified in 114099(c). A warewashing sink shall not be used for handwashing except as specified in 114125(a). Sink compartments shall be large enough to accommodate immersion of the largest equipment and utensils used. Testing materials shall be provided to adequately measure the applicable sanitization method used during manual or mechanical warewashing. (114067(f,g), 114099, 114099.3, 114099.5, 114101(a), 114101.1, 114101.2, 114103, 114107, 114125(a))"
Routine Inspection
ROACHY SAYS: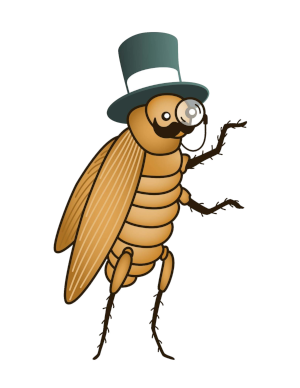 "Wow! Roachy can see himself in your butterknives! Way to go, Trinidad Union School!!"