Walmart #5629
3300 Broadway - Bayshore Mall, Eureka
---
Routine Inspection
36. Equipment / Utensils approved; installed, clean, good repair, capacity.
Conditions Observed: Observed freezer case (# A07d) leaking water/condensation from under doors. Corrective Action: service/repair/replace unit so it does not leak. Surface temperature of items in case measured at -7 Fahrenheit.
ROACHY SAYS: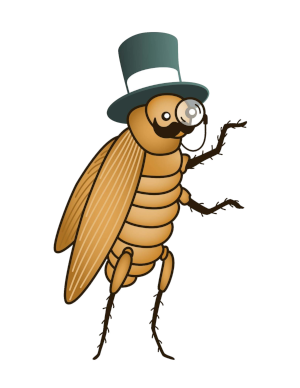 "Utensils and equipment shall be kept fully operative and in good repair. All new and replacement equipment shall be properly installed and be certified or classified for sanitation by an ANSI accredited certification program. Electrical appliances must meet UL standards. Single-use articles shall not allow migration of deleterious substances or impart colors, odors, or tastes to food. Multi-use food contact surfaces must be smooth, free of breaks, chips, and similar imperfections; free of sharp internal angles, corners, and crevices; finished to have smooth welds and joints; be accessible for cleaning and inspection. Unless specified, wood and wood wicker may not be used as a food-contact surface. Unless specified, copper and copper alloys such as brass may not be used in contact with a food that has a pH below six or for a fitting between a backflow preventer and a carbonator. Beverage tubing and cold-plate beverage cooling devices cannot be installed in contact with stored ice intended to be used as food. Equipment that is not movable must be installed to allow for cleaning in place. Cutting or piercing parts of can openers must be readily removable. Facilities that wash, rinse, soak, thaw, or similarly prepare foods shall be provided with a approved food preparation sink. Reservoirs that supply water to produce foggers must be cleaned and maintained. Surfaces such as cutting blocks and boards that are subject to scratching and scoring shall be resurfaced or replaced if they can no longer be effectively cleaned and sanitized. (114130, 114130.1, 114130.2, 114130.3, 114130.4, 114130.5, 114130.6, 114132, 114133, 114137, 114139, 114153, 114163, 114165, 114167, 114169, 114175, 114177, 114180, 114182)"
39. Thermometers provided and accurate.
Conditions Observed: Observed (3) freezer units with non-functional integrated (digital) temperature displays. Corrective Action: provide functioning thermometers for each refrigeration and freezer unit and place in the warmest part of the units. Surface temperatures of all foods measured by inspector were satisfactory.
ROACHY SAYS: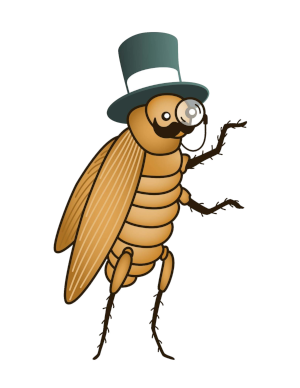 "An accurate easily readable metal probe thermometer suitable for measuring temperature of food shall be available to the food handler. Thermometers shall be calibrated in accordance with manufacturer's specifications as necessary to ensure their accuracy. A thermometer +/- 2 degrees F shall be provided for all refrigerators, hot and cold holding units, and high temperature warewashing machines. (114157, 114159)"
41. Plumbing: proper backflow devices.
Conditions Observed: Observed protective cap/covering was missing from backflow protection device on faucet in janitorial sink by customer restrooms. Corrective Action: replace/repair/service the backflow prevention device so that it is in good condition.
ROACHY SAYS: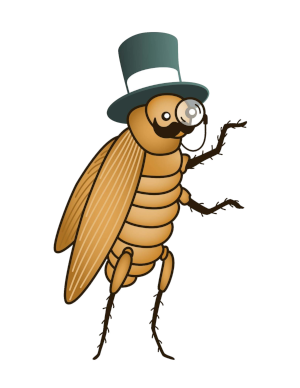 "Steam tables, ice machines, ice bins, food preparation sinks, display cases, walk-in refrigeration units, and other similar equipment that discharge liquid waste shall drain into a floor sink with an air gap or other approved type of receptor. All plumbing and plumbing fixtures shall be installed in compliance with applicable local plumbing ordinances, maintained so as to prevent any contamination, kept clean, fully operative, and in good repair. The potable water supply shall be protected with a backflow or back siphonage protection device. Any hose used for potable water shall be of approved materials, labeled, properly stored, and used for no other purpose. Liquid drain lines shall not pass through an ice machine or an ice storage bin. (114171, 114190, 114192, 114193, 114193.1, 114199, 114201, 114269)"
Routine Inspection
ROACHY SAYS: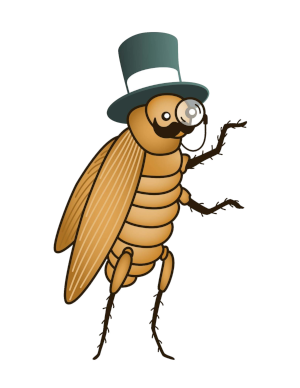 "Both patrons and the health department agree! This place sets the standard for Humboldt food facility cleanliness! All hail Walmart #5629!!"
Routine Inspection
44. Premises; personal/cleaning items; vermin-proofing.
Conditions Observed: One toilet in women's restroom closed to public. In process of repair.
ROACHY SAYS: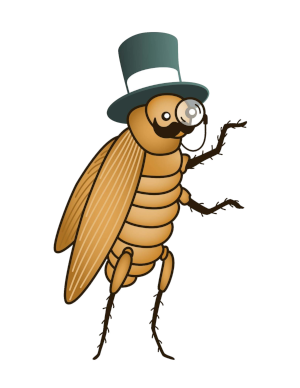 "All premises of a food facility shall be kept clean, fully operative, and in good repair. The premise of a food facility shall be free of litter and items unnecessary to the operation of the facility. Areas designated for employees to eat and drink shall be located so that food, clean equipent and utensils, linens, and single-use articles are protected from contamination. Personal items shall be stored in a designated area to prevent contamination of food or utensils. Food prep sinks, warewashing sinks, and handwashing sinks shall not be used for the cleaning or maintenance of tools or cleaning supplies or to dispose of mop water and similar liquid wastes. A dedicated janitorial sink with a drain shall be provided and conveniently located. A separate room, area, or cabinet shall be provided for cleaning supplies. The facility shall be kept vermin proof. Insect electrocution devices shall retain the insect within the device and shall not be located over food or utensil handling areas. (114123, 114143(a, b), 114256, 114256.1, 114256.2, 114256.4, 114257, 114257.1, 114259, 114259.2, 114259.3, 114279, 114281, 114282)"