Commercial Delivery Truck Driver
Fox Farm Soil & Fertilizer Co.
Posted: May 2, 2023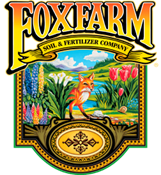 Wage Range: $24.00 to $32.00 per hour
Join our team as a Commercial Delivery Truck Driver and experience the rewards of working for a company that values professionalism, excellence and quality of life. We are currently seeking a dependable and professional driver with a valid commercial Class A driver's license and a minimum of one-year commercial truck driving experience on routes 199 and 299.
As a member of our team, you will have the opportunity to work with top-of-the-line equipment, including 18-speed Day or Sleeper Cab trucks and trailers that can include curtain, walking floor or flatbed. You will be responsible for driving to various destinations, regularly on routes 199, 299 and 101, as well as loading and unloading your truck using equipment such as a forklift or loader. You must be able to properly secure cargo, inspect loads, and maintain your vehicle's condition to highest standard.
Our ideal candidate has a high school diploma or GED, a clean driving record and a current DOT medical exam. You must also have knowledge and understanding of all DOT rules and regulations and a general knowledge of truck maintenance. You should possess strong interpersonal skills, excellent oral and written communication skills, and problem-solving abilities.
This full-time position offers competitive pay ranging from $24.00 to $32.00 per hour, based on your experience; and excellent benefits, including medical, dental, vision and group life insurance. You can also opt into voluntary policies such as life, LTD, STD, accident and critical illness insurance.
At FoxFarm, you can expect a fantastic company culture, exceptional professionalism and excellence every day, common courtesy and mutual respect, pride of craftsmanship, quality of life, and the opportunity to work with a great team of people. Apply now and take the first step towards a rewarding career with FoxFarm Soil & Fertilizer Company!