Graphic Support Specialist
Fox Farm Soil & Fertilizer Co.
Posted: May 2, 2023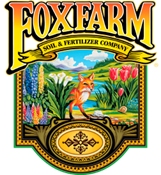 Wage Range: $19.23-$33.65
FoxFarm Soil & Fertilizer Company is hiring a skilled Graphic Support Specialist to join our team! In this role, you will utilize your expertise in graphic design, prepress, and illustration to create compelling print and digital materials that drive our brand forward. Our ideal candidate is proficient in Adobe Creative Suite, including Photoshop, InDesign, and Illustrator and has experience with Microsoft Office.
Responsibilities include producing collateral for print and digital publications, designing catalogs, brochures, logos, packaging and display graphics, as well as assisting with trade show preparations and merchandising projects. You will also generate high-quality graphic content for online and social media campaigns, manage photo archives and graphic files, and complete all tasks within expected deadlines.
The ideal candidate should possess at least two years of graphic design and/or graphic art related experience, a high school diploma, and a strong understanding of marketing principles and strategies. They should have excellent communication and interpersonal skills, be able to multitask and prioritize duties and maintain creativity while meeting all internal and external deadlines.
We offer a competitive wage range of $19.23-$33.65 per hour, based on experience, as well as comprehensive benefits that include medical, dental, vision and group life insurance. Opt- in to voluntary policies such as life, LTD, STD, accident and critical illness coverage is available. At FoxFarm, you can expect a positive company culture, exceptional professionalism, mutual respect, and to work with a great team of people.
To be considered for this position, please submit 7-10 samples of your work or provide a link to your portfolio.