Fiduciary Accountant & Assistant
Hansen & Pereira Professional Fiduciaries
Posted: Sept. 12, 2023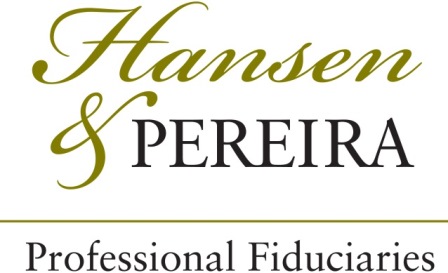 FIDUCIARY ACCOUNTANT & ASSISTANT
As of September 11, 2023
Unique career advancement opportunity available
with established local fiduciary firm.
You may be asking yourself, "What exactly is a fiduciary?" A fiduciary is a person who acts on behalf of another, making important legal decisions for someone who can no longer do so without assistance, or in some cases, no longer wishes to do so. In the case of a Professional Fiduciary, we are charged with managing the financial and/or health care affairs of our community's elder and special needs individuals, in accordance with their wishes, and/or in accordance with the terms of an overriding document (trust, will, court order, etc.). Our financial services range from oversight of client banking, bill payment, mail management, bookkeeping, investment accounts, and tax preparation, to management of notes receivable, residential and/or commercial real estate, and business entities. We also assist clients in managing their health care, including scheduling medical appointments, organizing transportation and accompaniment to/from appointments, in-home care logistics, end-of-life affairs, organization of
memorial services, and sometimes scattering of cremains.
We are strong, independent, compassionate, professional advocates for our clients, their dignity, and their wishes. We are sometimes referred to as the quarterback or conductor of the client's financial and/or medical team. We have the pleasure of working with a wide range of other professionals in our efforts to manage our client affairs, including attorneys, CPA's, investment advisors, real estate professionals, insurance agents, doctors, other medical professionals,
caregivers, and of course client family members and friends.
In a nutshell, our work is never dull.
We encourage you to visit our website, hansenpereira.com, as well as the Professional Fiduciary Association of California's website, pfac-pro.org, and the website of our licensing body, the Professional Fiduciaries Bureau, fiduciary.ca.gov, for more information on
Professional Fiduciaries.
Currently, our firm is looking for a detail-oriented, motivated, personable, professional, and above all, highly ethical individual with accounting experience to join our team in serving, supporting, and safeguarding the most vulnerable elder and special needs members of our community. This position is intended to advance to the designation of
California Licensed Professional Fiduciary.
JOB TITLE & DESCRIPTION: Fiduciary Accountant & Assistant
Part-time position available with established local fiduciary practice owned and operated by husband/wife team of professional fiduciaries. Looking for detail-oriented, driven, personable, professional, and above all, highly ethical individual with accounting experience to join our team in serving, supporting, and safeguarding the most vulnerable older adult and special needs members of our community. Opportunity for advancement to designation of California Licensed Professional Fiduciary, from the fiduciary accountant position.
Hours: 20 – 24 hours per week to start (with strong possibility of increased hours), depending on candidate availability, client case demands, and time of year in relation to quarterly and year-end financial-related tasks, with January – March being the most demanding due to tax season. Flexible days/times Monday – Friday, 10:00 AM to 6:00 PM, and Saturdays January – March if needed.
Compensation: $24 - $30/hour to start, depending on experience, education, and skill sets, with possibility of $26 - $32/hour after 90-day introductory period
Benefits: For team members working up to 20 hours per week: Sick leave and flexible schedule; Between 21 – 30 hrs/week: Sick leave, vacation, and flexible schedule; More than 30 hrs/week: Sick leave, vacation, 10 paid holidays per year, company retirement plan match, financial support for professional advancement and licensing.
Location: Old Town, Eureka - second floor of beautifully-restored historic building without an elevator; abundant natural light and view, open office floor plan, separate kitchen/dining area, private restroom; on-street 2-hour parking and metered parking across the street (parking paid by company); short walk to waterfront and dining options (Co-Op, Ramone's, Los Bagels, and numerous other cafes and coffeehouses).
Job Duties: Processing of client payables and entry of same into QuickBooks for fiduciary's review/signature; recording and delivering bank deposits; monthly bank/investment account reconciliations and bookkeeping for client accounts on QuickBooks; preparation of quarterly financial statement packets for clients; preparation of formal court and private trust accountings in Excel; completion of client tax return organizers; collection of mail from client post office boxes; sorting/scanning client mail; drafting of correspondence to third parties, including government agencies; personal shopping/errands for clients (both online and locally); visits to and correspondence with elderly and/or special needs clients; filing; and other administrative, business development, and/or client-related tasks as needed.
Position Requirements:
Educational/Professional Experience:
• Bachelor's degree required (or in progress), ideally in Business Administration, emphasis in Accounting preferred. Will consider minor in Accounting or AA in Accounting with another bachelor's degree.
o QuickBooks; Microsoft Outlook, Excel, and Word; and Adobe
o Internet use for research, client shopping, mapping
o Keyboarding/data entry, minimum typing speed of 50 words per minute
• Professional or personal experience working with elders and/or individuals with special needs preferred
• Professional experience in customer service
Personality Traits:
• Requires the highest level of personal integrity, honesty, and confidentiality
• Exceptional organization and communication skills (both written and verbal)
• Strong desire to help others
• High degree of compassion, sensitivity, and understanding toward others in regard to age, special needs, gender, ethnicity, sexual orientation, and religious preference
• Ability to remain professional in the face of possible unexpected and socially inappropriate statements from some clients living with dementia and/or mental incapacity
• Ability to work independently
• Due to extremely high level of legal and ethical duties owed to fiduciary clients, professionalism is of paramount importance, including but not limited to appropriate attire, language, decorum, and demeanor. Visible body art will be scrutinized (tattoos, piercings, unnatural hair colors, etc.) to ensure adherence with professional image of the company as perceived by existing clients, general target market, other client service providers, and referral sources. Strong odors (body products, body odor, or tobacco/marijuana smoke) are unacceptable due to sensitivity of elderly and immunocompromised clients, and members of H&P team.
Physical Requirements:
Must be able to:
• Ascend and descend long stairwell of both historic office building and of historic post office in Eureka
• Assist physically-challenged adults with transfers into/out of vehicles, buildings, chairs
• Reach, unlock/lock, and collect mail from post office boxes located between one foot and six feet off the ground
• Carry up to 40 pounds
• Sit for extended periods of time
Other Requirements:
• Regular access to operational vehicle with current registration, current auto insurance, and valid driver's license
• Current vaccinations for COVID-19; seasonal flu; MMR (measles, mumps and rubella); and DTaP (tetanus, diphtheria, pertussis)
Please email cover letter and resume to Lisa Hansen at lisa@hansenpereira.com, including professional references. Applicants must be willing to submit to eventual background and credit checks.