Child Care Specialist
Changing Tides Family Services
Posted: Dec. 19, 2017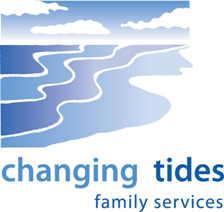 PURPOSE:
Under general supervision, provides a range of child care related services to child care providers, parents and child care programs operated by Changing Tides Family Services. Duties will vary among the essential functions depending upon work priorities as established by supervisor. This is a full-time position (37.5 hours/week).
QUALIFICATIONS:
Desirable Education and Experience:
A typical way to obtain the knowledge and skills outlined above is successful completion of college level English classes, 2 years' experience in a position which directly interacts with the general public, and knowledge of child care services delivery modes. Early Childhood Education units and child development courses desirable. Knowledge of the child care system in California desirable.
Requirements:
§ Must be able to pass a criminal history fingerprint clearance at the DOJ and FBI level.
§ Must possess a valid California driver's license, current automobile insurance, and a vehicle for work.
§ Ability to demonstrate eligibility to work in the U.S.
Ability to carry items as related to job activities described above
SALARY: Starts at $ 13.42 per hour.
BENEFITS: Benefits per current Personnel Policies include: paid sick and vacation days, 13 paid holidays, health, vision, life, and dental insurance, and 401(k) Retirement Plan.
APPLICATION PROCEDURE: Submit a letter of interest, resume, and completed job application via email to nprato@changingtidesfs.org or via U.S. mail to:
Nanda Prato, Human Resource Manager
Changing Tides Family Services
Job description and job application available at www.changingtidesfs.org
APPLICATION DEADLINE: Closes 5 p.m. Thursday, January 11, 2018.
Changing Tides Family Services is an equal opportunity employer and does not discriminate on the basis of race, religion, national origin, ancestry, gender, marital status, sexual orientation, age, disability, or on any other inappropriate basis in its processes of recruitment, selection, promotion, or other conditions of employment.